Hailey Greer
One of the kindest girls I've had the pleasure to meet, Much like me, she spent her freshman year outside of Sentinel, spending only 3 years here. That doesn't stop her from loving this school though. When asked what was the best thing she got from her time here at Sentinel, she confidently replied, "Probably the relationships that you make…mostly with teachers and relationships that you never expect to form, like in extracurricular classes". Hailey already has plans outside of school, planning to go to OYT and become a radiologist. She then commented on how this school helped her discover this "I was planning to go to Boseman (for college)…something hit my gut weird, I dont know, it wasn't for me. I had been so procrastinating about applying for schools and stuff. Then it took me like two or three years to apply to Montana schools. It took me 48 hours to apply to OYT." When asked what she would like to change during her school year, she talked about wishing she had been more active, and pushed herself harder. "Being more extroverted. (I'm) definitely a homebody..". Hailey is an amazing, and optimistic girl, who has a dream and is ready to achieve it.
About the Writer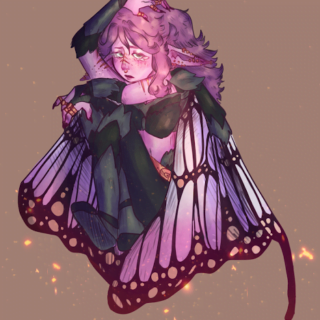 Rory Krebs, Reporter
Hello! I'm Rory Krebs, although on social media platforms I go by KozanPink! I do a ton of art and creative writing. "I'd sell all my bones for sapphire...