Delaney Crum
Which sport does the school need to add next year?
Color guard. I am very passionate about this addition. Adding color guard to the beginning of Sentinel's parade and another sideline sport would be so fierce. The purple and gold? Like are you kidding? That would look so good and like I can see the uniforms being a sequin moment. If someone of higher power is reading this, write it down, now.
What do you want to tell incoming freshmen?
I want to encourage incoming freshmen to put speakers in their backpack. The people want to know what music they're listening to and it is unfair to gatekeep their music taste. Also, when they're able to drive, they should make sure they rev your engine frequently and as loud as humanly possible. The surrounding houses LOVE IT and then fellow peers will show immense respect, trust. Lastly, stop in the middle of the hallways to talk to friends. People will join into the conversations and respect that it would be literally impossible to talk anywhere else in the hall. Here at Sentinel, we encourage students to put themselves first.
What was your most helpful class throughout high school?
The most helpful class I've taken in high school is WRIT101/English 4 with Ms. Conner and Publications. Both classes made me a stronger writer by consistently encouraging me to write consistently and allow writing creativity. Although my other English classes influenced my stylistic choices of writing, Publications and WRIT101 made me a lot more confident with my writing.
Three words to describe your senior year.
Fierce, everlasting, and experimental.
About the Contributor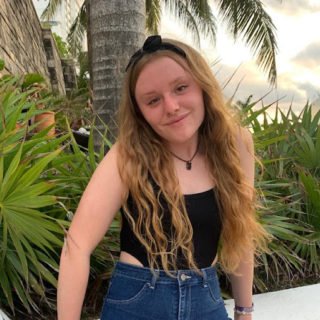 Delaney Crum, Reporter
My name is Delaney Crum, and this is my first year being a staff member of the Spartan Scoop.  When I asked my mom about how I should introduce myself...