Aven Nurse
Aven says that in his household there is a strict rule that school always comes first. That means that as soon as you are home from school or practice you are doing your schoolwork first and hanging out with friends later. Aven committed to a D3 school in Illinois that he will also be playing baseball for. Aven says he decided on this school because when he was looking at both the athletics and the academics, he decided that this school was the best fit for himself. Aven says that he is either going to study mechanical engineering or civil engineering. When asked about his favorite teacher at Sentinel Aven says that Ms. Rugh is an all time favorite because she interacts well with the students and lets her students have a lot of freedom in the classroom, while also pushing the kids to learn and never having an off day. In addition, he says that his favorite class was Chemistry 1 with Ms. Rugh. He says that many of his friends were in that class as well as his favorite teacher. When asked about his three most memorable moments in high school Aven mentions winning state football twice in a row. Aven also says that some of his favorite memories come from going out to lunch with friends. If Aven could give any advice to the underclassmen or freshman it would be to not get caught up in the little things and to get your studies done, but also have fun with it. It's not the end of the world to get a bad grade on a test every now and then. Aven says that one of most important people to him is his dad because they spent a lot of time together over this last winter and the last several years because of baseball and how because of him his dream of playing college baseball has come true.
About the Contributor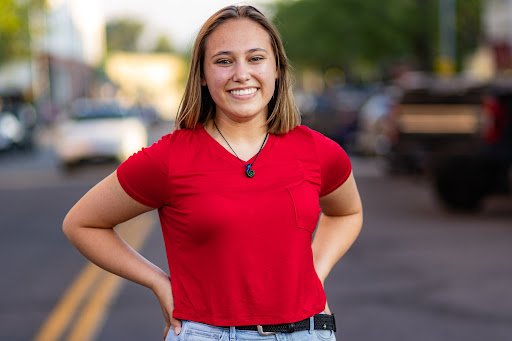 Sydney Paxinos, Public Relations
Hello, everyone! My name is Sydney and I am this years 2021-2022 Public Relations Manager!

I am a senior this year and this will be my fourth year...