Rowan & Tessa's Conversations: Romance & Black History Month
Tessa (T): February is Black History Month! Who are your favorite Black authors?
Rowan(R): It is indeed! I obviously have to mention Nicola Yoon. I used to never read the genres she normally writes, but she's the author that got me more interested in romance and contemporary novels. I also have to mention Angie Thomas. I know it's a pretty basic answer, but her writing is absolutely amazing. The storytelling and conveyed messages never disappoint. I've also read a few things by Nic Stone. I really love the way she talks about race relations in America through her books. I'd highly suggest checking out more of her stuff. Who are yours?
T: I love Nic Stone as a person. She is hilarious, although I only follow her on Instagram… I have yet to read one of her books although I really want to read Blackout by Nic Stone, Nicola Yoon, Dhonielle Clayton, Tiffany D. Jackson, Angie Thomas, and Ashley Woodfolk. All the amazing authors contributed to that anthology. I also adore Nicola Yoon! I remember being gifted Everything, Everything and reading the synopsis and thinking, "Mmmm, I don't think I'm going to like this." I was completely blown away; I read it in one sitting. I love that book. The Hate U Give is just a masterpiece. Hands down. I think everyone should read that book.
R: I 100% agree. The Hate U Give is absolutely amazing. Speaking of Blackout, I went shopping at Barnes & Noble a few weekends ago and bought it. I haven't had the chance to read through it yet, but I can't wait. The cover is gorgeous and the story sounds great too. I also have to mention that Instructions For Dancing by Nicola Yoon was one of the best books I read last year. It's a super easy read, and I got through it in a day or two, but the storytelling and the romance were so good. Not to mention that the cover is stunning as well. I borrowed it from the library here at Sentinel, but sometimes I wish I bought it instead. There are also a few books that I want to read this year that are written by black authors. I really want to get Honey Girls by Morgan Rogers. It's about a twenty-eight-year-old woman named Grace who goes on a girls' trip to Vegas to celebrate her Ph.D. in astronomy. She ends up getting married to another woman on a whim too. I also can't wait to get my hands on Queenie by Candice Carty-Williams. It follows a Jamaican-British woman living in London and how she navigates the world through both cultures. I really can't wait to buy them. Are there any books that you're looking forward to?
T: Too many. I want to read The Cost of Knowing by Brittney Morris. It's about a teenage boy who has the ability to see the future of people's lives by touching a person or an object. That concept alone sounds so cool! But then they have to add the element of the boy's brother's impending death to the story and spice everything up. I have yet to read the companion novel to The Hate U Give, Concrete Rose, which follows Starr's father Maverick as he grows up a part of a gang. I really want to know his backstory, but the book has been so expensive so I haven't bought it. I think I'm going to love it and will want to own it.
R: You know, I'm going to have to put a few of those on my "to read" list too. All of those sound so good. On another note, February is also the month of love. While I'm not the most romantic person in the world, I can still appreciate the romance genre. So, I feel the need to talk about a few romance books that I'm so excited about. I'm a little late to the party on this one, but A Pho Love Story by Loan Le sounds like the cutest novel ever. I've seen it at a lot of bookstores and I'm thinking of picking it up sometime. I've also mentioned this one in our previous conversation, but Café Con Lychee by Emery Lee has been a book that I've been keeping my eye on for a while. It gets released on May 10th, so I have something to look forward to. Do you have any romance books you want to read?
T: Yes… as a more romantic person I love books with a romance plotline. One that I've heard about and that also comes out in May of this year is You, Me, and Our Heartstrings. The two main characters in this book are auditioning for Juilliard and are selected to play a duet together and end up falling for each other. What's even better is that the girl, Daisy, suffers from cerebral palsy, and the boy, Noah, has severe anxiety. It just sounds like it's going to tung on my heartstrings. Yes, the pun was intended. *laughs* As a musician, I think I'm going to enjoy this book even more. Also, since I'm a sucker for pretty colors and my favorite color is yellow, I really want to read Between You, Me, and the Honeybees. The girl on the cover is a redhead, too. A Pho Love Story is one that I have also been interested in! However, one of my favorite booktubers, Hailey, didn't like it, so I'll admit that kind of pushed me away from it a little bit.
R: Well, all of those sound great too. Who knew that you had good taste? With February being Black History Month and the month that has Valentine's Day, there are so many different books that could be talked about. Sadly, here at the Spartan Scoop, we're running on limited time. So I encourage everyone to go and check out your local bookstore and/or library. I"m sure they all have amazing recommendations too!
About the Contributors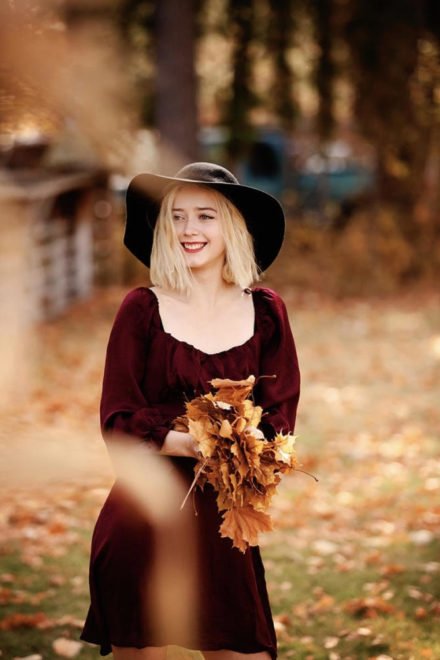 Rowan Lucas, Editor In Chief
She/Her. Hi. Sorry for sounding corny but I've been labeled as "edgy" by several different people (all adults) this week so I've decided that it's...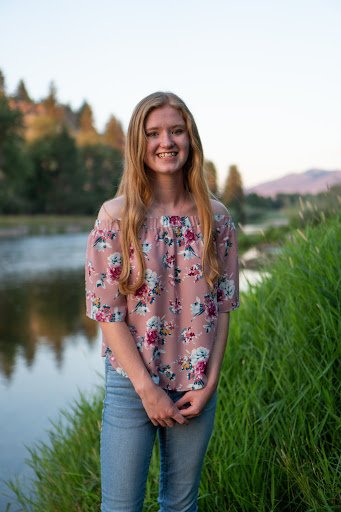 Tessa Macklin, Editor
Tessa is a senior this year and is an enthusiastic member of the band program at Sentinel. She plays the flute, and she also enjoys reading books for fun...