Web Of Nostalgia
*Spoiler Warning for the Spider-man movies!*
Spider-man. A marvel masterpiece. He is a character that dates back all the way to 1962. Now with the newest Spider-man movie No Way Home, it gives fans all they could ever want. Spider-man No Way Home stars Tom Holland in his third film as the friendly neighborhood Spider-man. The 25-year-old English film star plays Spider-Man to perfection.  The film also has a new star, Zendaya, who has catapulted into one of this century's best actresses. No Way Home is the third of the series featuring Tom Holland. Spider-man series beginning with Spider-man: Homecoming, Spider-man: Far From Home, and now Spider-man: No Way Home. In the past Spider-man films, Spider-man, Spider-man 2, Spider-man 3, The Amazing Spider-man, and The Amazing Spider-man 2 were played by other actors like Toby Maguire in 1-3 and Andrew Garfield for the Amazing series.
 Following that Now, on December 17, 2021, No way home has given fans a swing into the past with Garfield and Maguire returning for a role in the film. The movie was rated 93 percent on rotten tomatoes and a 98 percent audience score. It already has accumulated 1.16 billion dollars at the box office, and it's only growing. The film gives the audience everything they want with heroes and villains from past movies, flashy battles, and cheeky one-liners.
It begins with an explanation of the past and shows how Peter, played by Tom Holland, had his life ruined by the last film's villain, Mysterio. His friends and family, Ned, MJ, Aunt May, and Happy have all been affected by Spider-man's identity reveal. Due to this, Peter thinks of an idea to bring in another character from the Marvel Universe: Doctor Strange, played by Benedict Cumberbatch. He asks Strange to cast a spell to make everyone forget that he is Spider-man. However, due to an error in the spell, it actually does the opposite, bringing everyone from other universes, who know Spider-man's identity, into Tom Holland's universe.
 If you don't know about Marvel lore, specifically Spider-man's lore, this movie can be a little confusing. However, if you don't care much about the explanation and just want to watch a bunch of spider people fight a bunch of monster superhumans, that works too. I have not seen all the Spider-man movies, only the Tom Holland series, but I was able to understand the film's plot. Before watching this movie I'd recommend you watch Spider-man: Into The Spider-Verse, which is based on a whole different universe but explains the whole multiverse idea well. 
Overall, I'd recommend this movie to any Marvel fan or any fan of flashy fighting and powerful characters. No Way Home gives fans all they wanted and more with old stars returning to play once more in a Spider-man film. I fully enjoyed this film. I would give it a 9/10 on my scale, it gave me everything I was looking for from a Marvel movie. If you're looking for something to watch, don't skip this film, give it a try. I'm sure you will enjoy it.
Image Credits:
McKenna, Chris, et al. "Spider-Man: No Way Home." IMDb, 17 Dec. 2021, www.imdb.com/title/tt10872600/.
‌
About the Contributor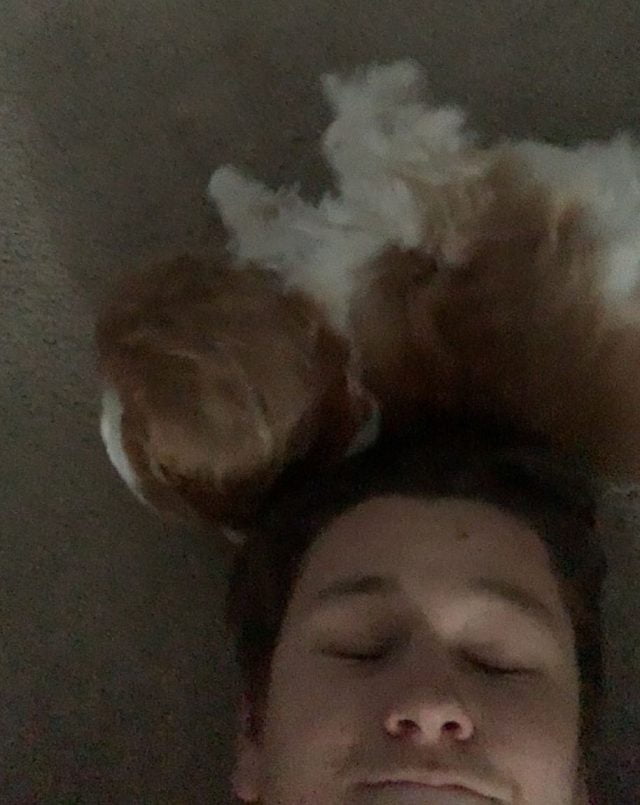 Martin Henry, Reporter

"There's only one thing I hate more than lying: skim milk. Which is water that's lying about being milk." Ron Swanson Parks and Rec.


Hi,...