STAFFERS OF THE SCOOP
Alexis Long

Tony Hemenway Spartan Scoop 2023
Alexis Long is new blood for the Scoop and a welcome addition to our ranks. Alexis is a creative spark for us, starting off with a bang with their very own satire page (which you should totally check here). I and many others in the Scoop ranks are on the edge of our seats excited to see what comes next from Alexis!
---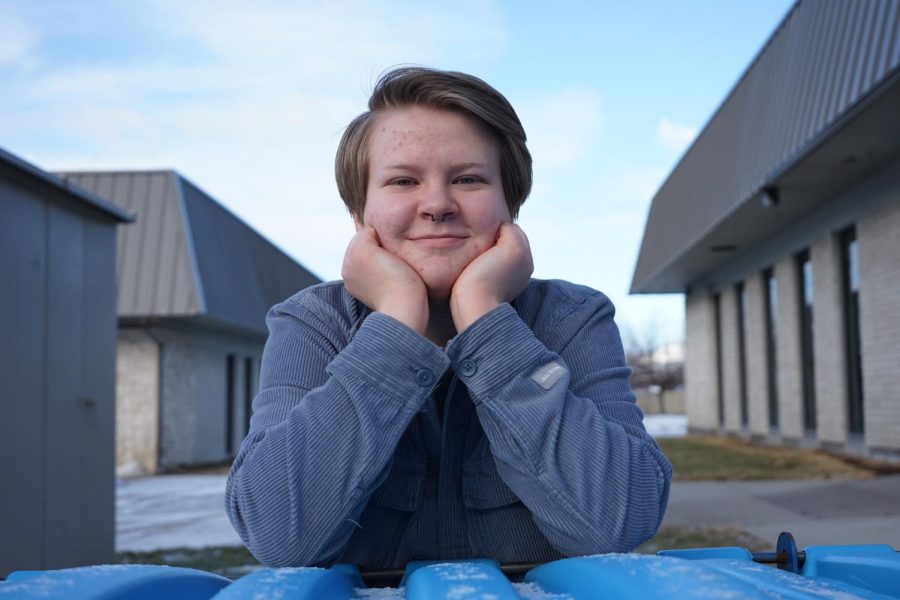 Andrew Buchholz presenting their creative superiority

Tony Hemenway Spartan Scoop 2023
Andrew Buchholz, famous for their creative series "Trashy Love Letters", is nothing short of a mastermind in the writing space. Andrew is one of our most important writers for the Scoop; if not for them, the Scoop wouldn't be the newspaper it is now.
---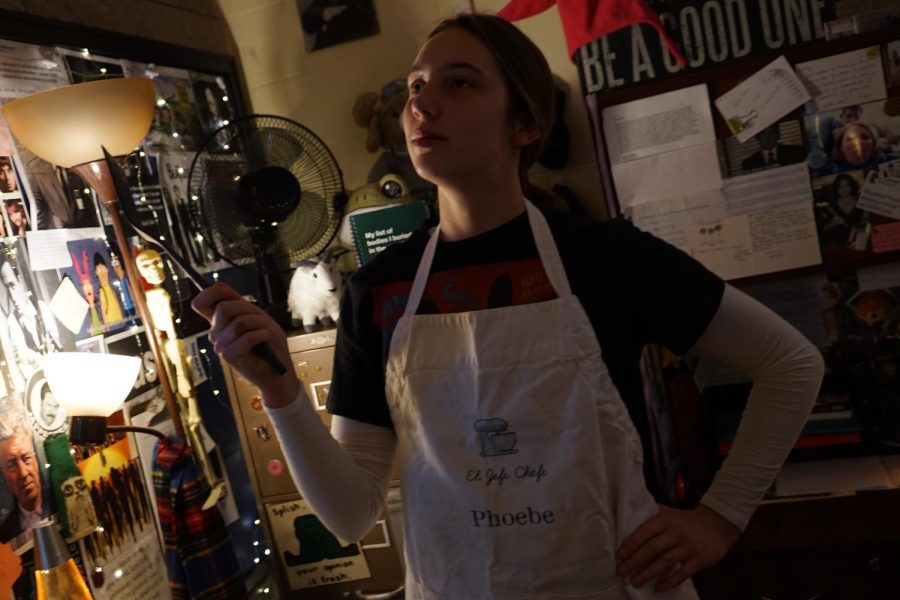 Phoebe cooking up some delicious quesadillas for the Staff

Tony Hemenway Spartan Scoop 2023
Phoebe Knellhorne: Spartan Scoop Co-Editor by day, world class chef by night. Phoebe has the task of keeping the staffers work in check along with keeping their spirits high and appetites quenched. Without Phoebe, our mere paper people would certainly fall to ruins through a downward spiral of messy writing and starvation.
---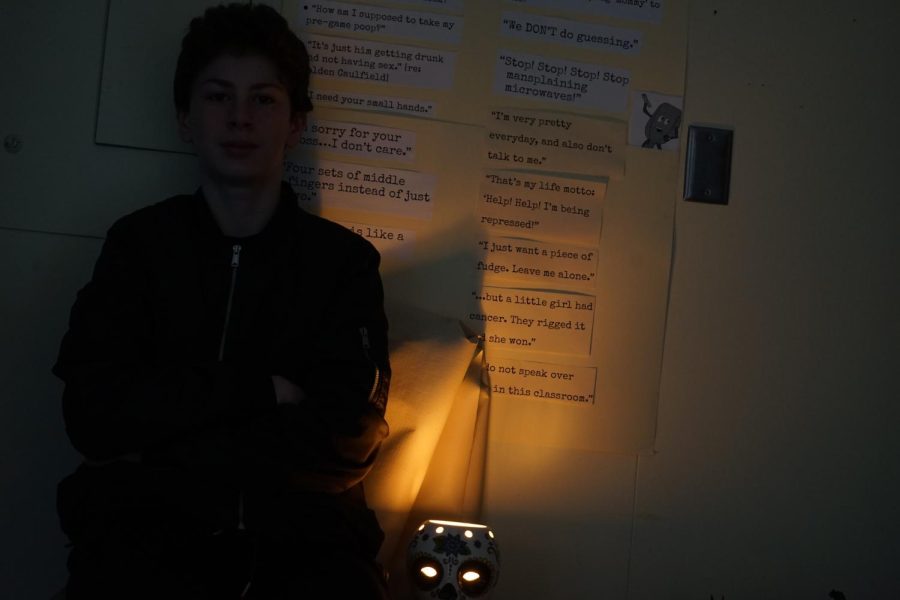 Sam planning his eventual takeover of The Spartan Scoop

Tony Hemenway Spartan Scoop
Samuel Maney is a new recruit to our staff, with a bright future ahead of him in his sports articles and promising chess career. Isn't it suspicious? A new guy that's good at writing AND who's nice and funny? Gotta be a spy, right? No matter his intentions, without Sam our sports and activities sections would have much less expert coverage.
---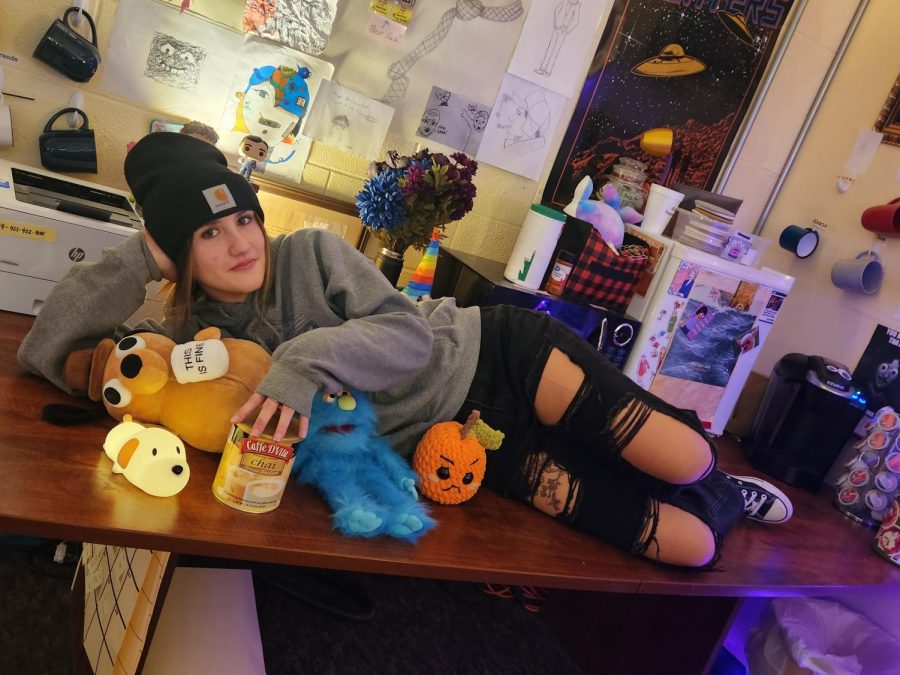 Elly hoarding the Spartan Scoop's treasures.

Tony Hemenway Spartan Scoop 2023
Battle-hardened veteran of the Spartan Scoop, Elly is one of our most diverse workers in terms of expertise. Technical problems, writing challenges, and podcasts are light work for this one and her problem solving skills. Can we get a round of applause for Elly, everyone?!
---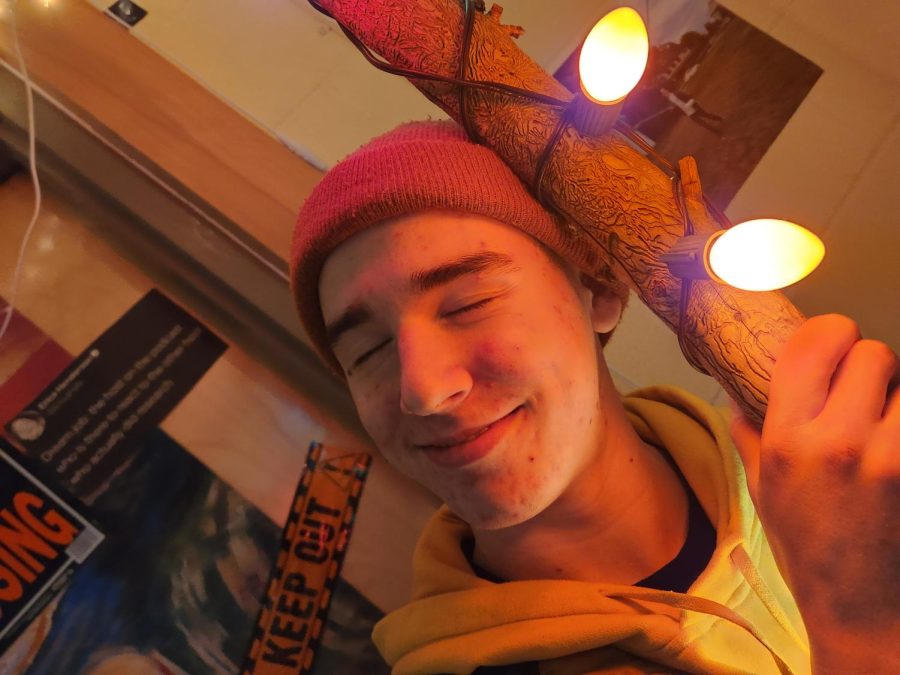 Mars admiring the Scoop's landmark tree branch.

Tony Hemenway Spartan Scoop 2023
Mars is our communications expert. Without Mars, how would the Spartan Scoop relay news to the outside world through the 300 Podcast? They always manage to brighten up the room and make the days of even the most melancholic people on our staff (see below).
---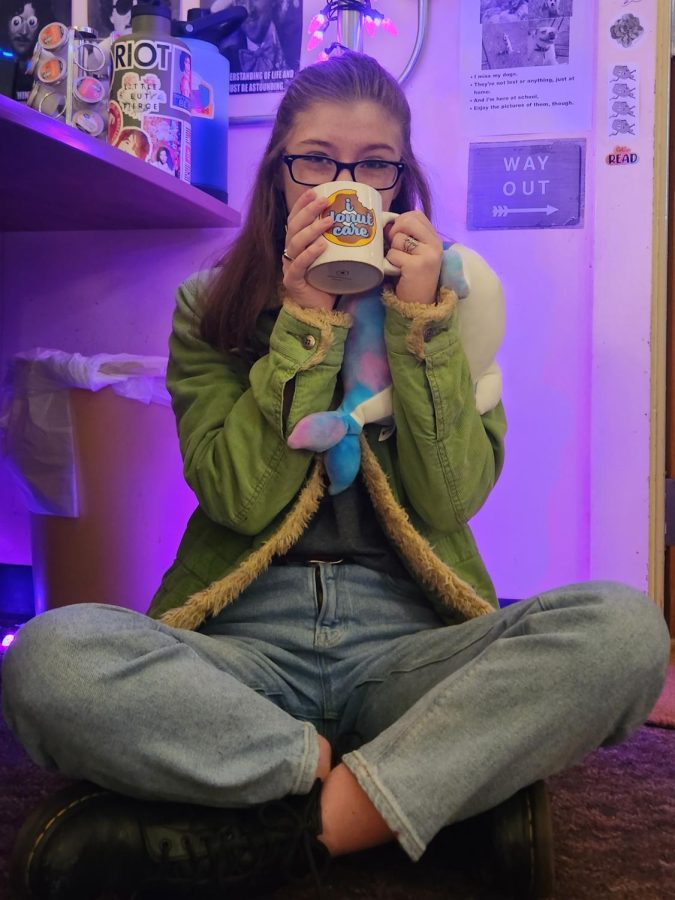 Harper enjoying a cup of coffee on a productive workday.

Tony Hemenway Spartan Scoop 2023
Harper is Editor-in-Chief of operations in the newsroom and one of the Scoop's most diligent workers. Despite the massive workload Harper is given daily, they manage to come out on top time and time again. Without Harper steering us, we would most certainly fall to pieces like a badly constructed Lego house. Can we get another round of applause for Harper, everyone?
---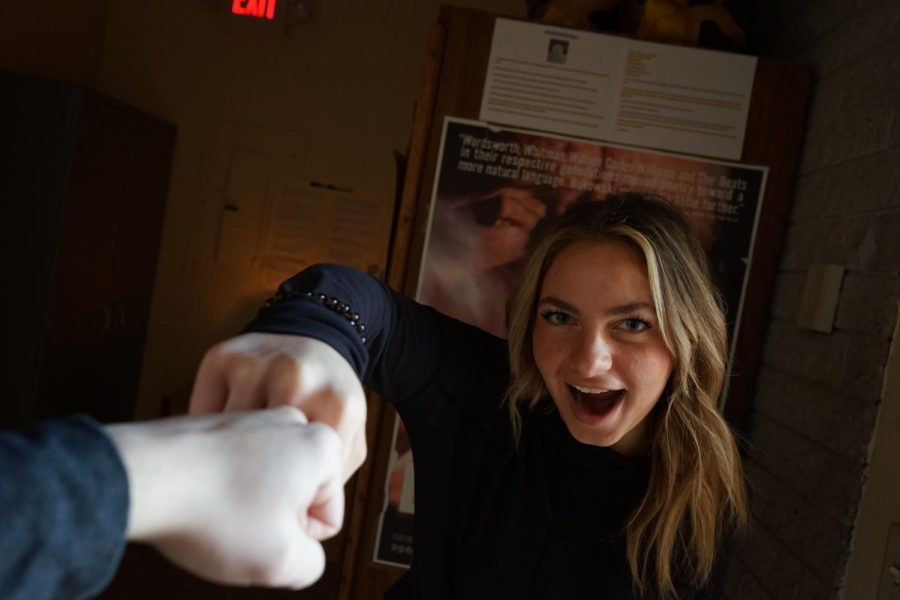 Nora giving me a fist bump – totally awesome sauce, right?

Tony Hemenway Spartan Scoop 2023
Nora is another one of the Spartan Scoop's veterans, putting her blood, sweat, and tears into her work. It clearly shows. She's a hardworking member of our staff, and with her eccentric personality and awesome music taste she makes some pretty great pieces for the Scoop.
---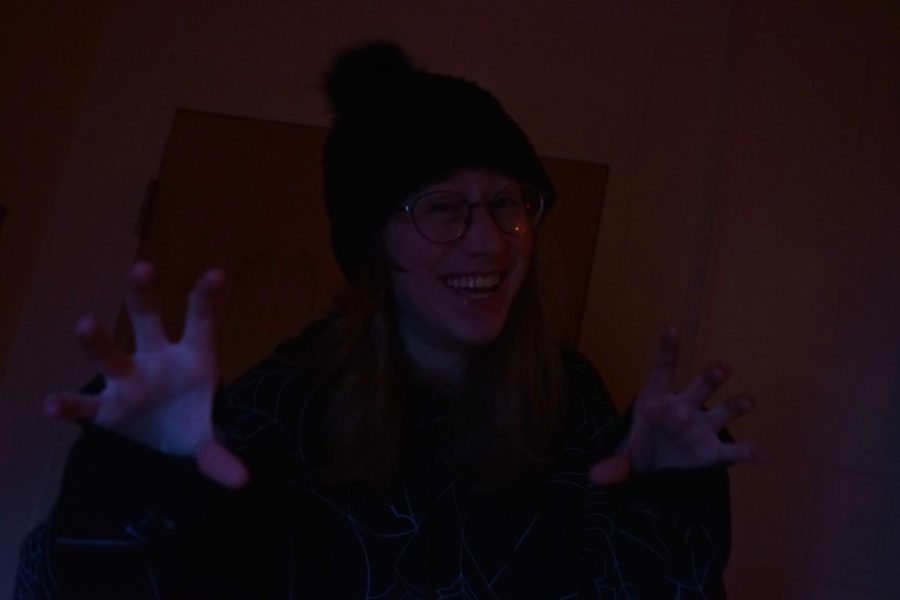 Teia presenting a pose that of a generous person.

Tony Hemenway Spartan Scoop 2023
Teia is nothing short of a hard worker – she's always been a reliable writer and is rarely seen without a smile and a positive attitude. From personal experience I've never seen Teia sad or angry…could she be a spy? Only time will tell. Until then, keep on keepin' on, Teia!
---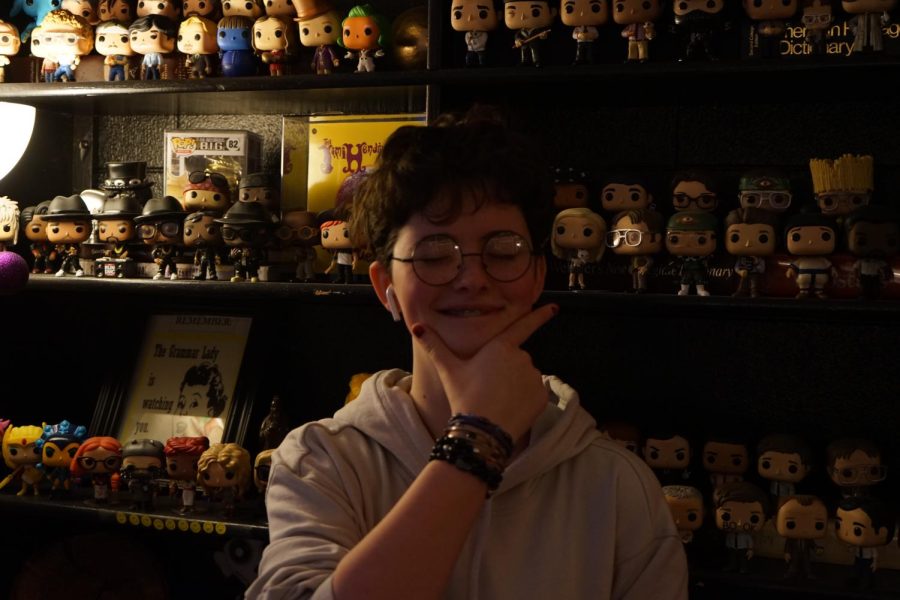 Elizabeth being as Elizabeth as possible.

Tony Hemenway Spartan Scoop 2023
Elizabeth is another one of the Spartan Scoop's new recruits, emanating with pure creative potential. For the limited time Elizabeth has been on the staff, they've been nothing but a pleasure to work with. As they continue to meet deadlines and keep spirits high, who knows what their future holds? Could this be the next up and coming rookie the Scoop's been looking for? Tune in next week to find out!
---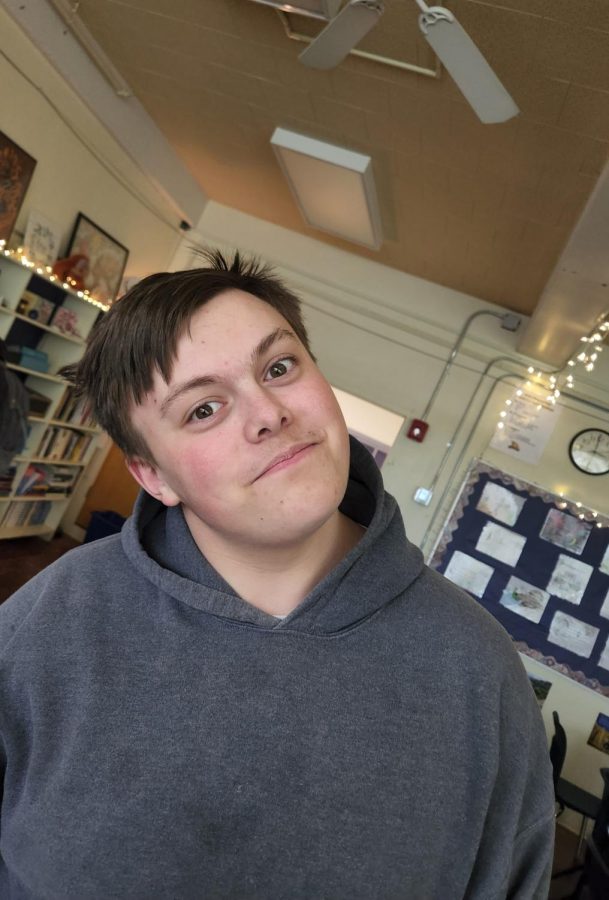 Matt distracting me from doing my math homework.

Tony Hemenway Spartan Scoop 2023
To say the least, Matt is certainly one of our most interesting staff members. His specialties include distraction, espionage, technology, and intimidation. However, he sticks to technology related topics for his Scoop articles. Video game reviews, tech reviews, and controversies are only some of Matt's favorite topics to write about. As I'm sure everyone (including Matt) can agree, there is truly never a dull moment while in his presence.
---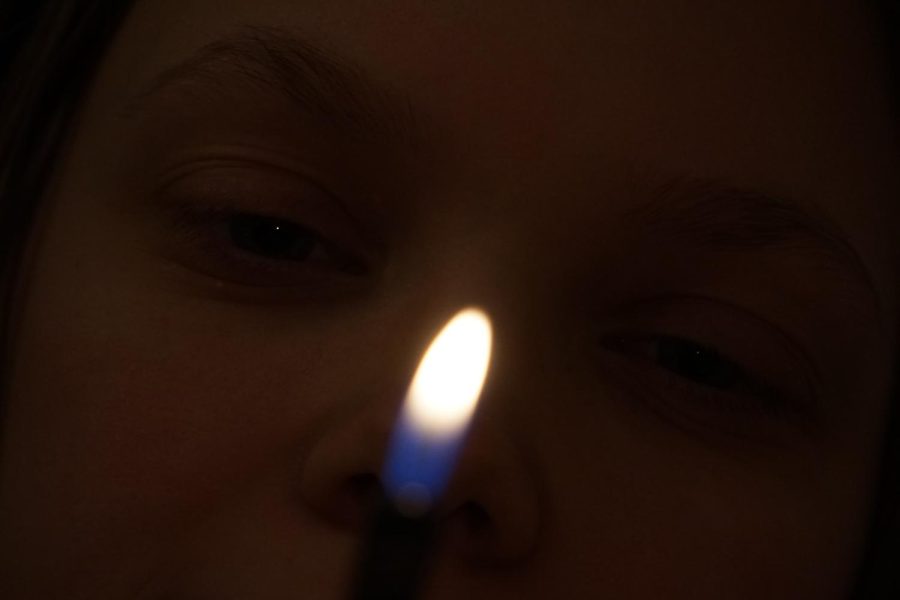 Finley enjoying the simplicity that fire provides.

Tony Hemenway Spartan Scoop 2023
Finley. Once thought of only to be a myth is, in fact, real. Finley conducts her business out of the public eye, creating masterful literature in the shadows. The only traces of Finley's art can be found on the Spartan Scoop's website, recovered by our best for public viewing. They work like a phantom in the night, only leaving signs of existence in their wake. Some wonder what creative masterpieces are still held in Finley's mind, not yet discovered by our unworthy selves…
---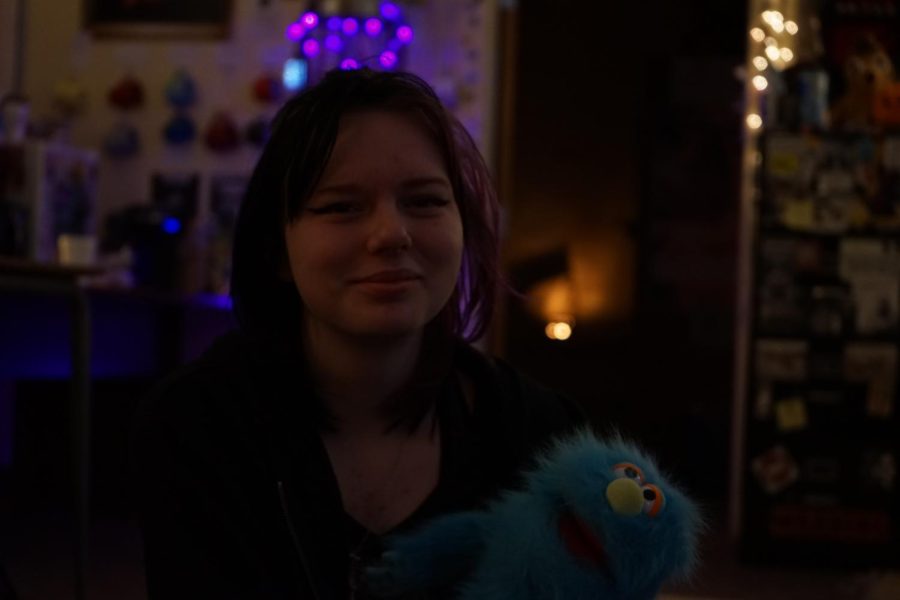 Petal finding comfort in the small things.

Tony Hemenway Spartan Scoop 2023
Petal's yet another of the cats we dragged in from the rain and put under our valiant wing for future prosperity. Cool hair's not the only thing Petal has going for them, as their articles are that of a professional journalist. In my professional opinion, Petal is definitely a staff member to place your bets on as the potential overflows throughout their pieces.
---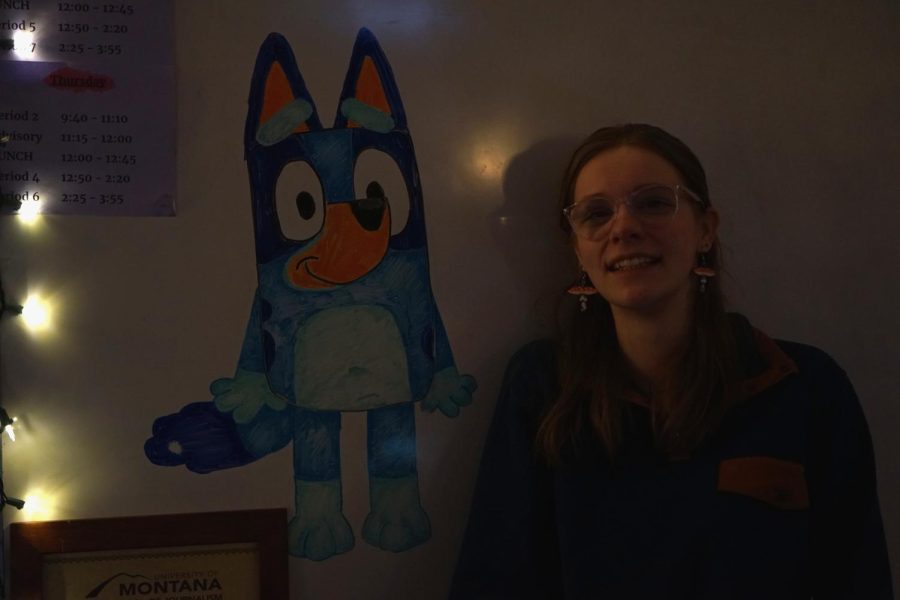 Aubrey standing proudly by their fantastic in-house illustration of Bluey.

Tony Hemenway Spartan Scoop 2023
Aubrey is one of the more artistic people in the Scoop, as they make masterpiece after masterpiece. But their art is also presented in the way they write their articles. Aubrey always puts all their effort into their pieces (both written and illustrative). We have Aubrey to thank for the future, and preexisting, pieces of art around the newsroom and on our website.
---
We truly have a gifted set of staffers in our newsroom; it's nothing less than a pleasure to work and be friends with all of them. To those who are reading this, do me a favor and give these wonderful people a thank you or some commendation if you happen to see them around campus, will ya? They work hard day and night to get wonderful pieces onto our site and out to the school. Special thanks to the hard workers who took the time out of their day to let me get some photos of them for this essay – the Spartan Scoop newsroom wouldn't be nearly as special without you.
About the Contributor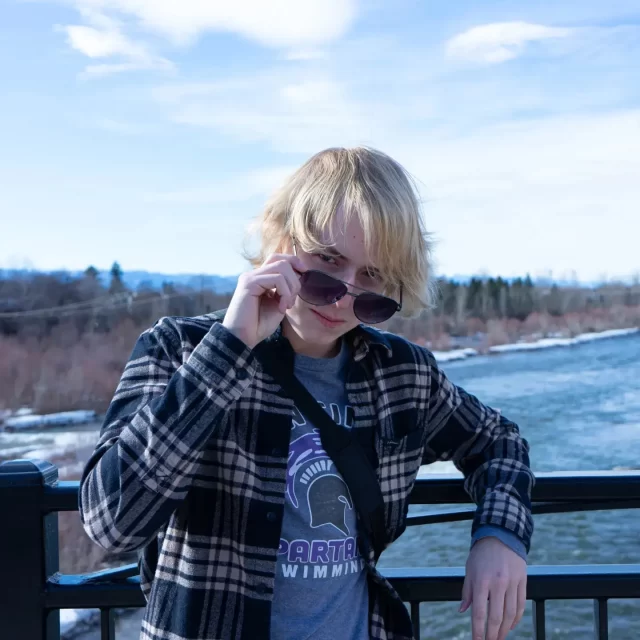 Tony Hemenway, Photographer
"How can the Earth be flat if my life is constantly going downhill?" -Tony Hemenway