Rowan's Senior Will
I, Rowan Lucas, being of questionable mind and dehydrated body, do hereby bequeath the following items:
To Ms. Bathje, I leave the lovable chaos of next year's newspaper staff, the impending next season of Miraculous: Tales of Ladybug and Cat Noir, many bags of Trader Joe's garlic chips, and all of my gratefulness and love.
To Madeline Bates and Tessa Macklin I leave the panic of deadlines, a sometimes working and sometimes broken website, and my complete and utter admiration.
To Willow Marmon, I leave my endless support, the awkwardness of Freshman year, the best sad playlists, the first season of Squid Games, and the confidence in knowing you're amazing.
To the entirety of The 2022 Spartan Scoop staff, I leave the storyline (Created by Harper Jontow) of Paul and friends, daily outfit compliments, offhand, obscure, and scathingly sarcastic comments, severe caffeine and candy addictions, the best memories I've made at Sentinel, the 100% haunted 500 building, and my love for all of you remarkable human beings.
To the 2022 Sentinel Dance Team, I leave 6:30 a.m. practices, 8-hour long bus rides, a copy of Mamma Mia! Here We Go Again, the collection of formation pictures, endless salads and breadsticks at Olive Garden, and the coined phrases: "Keepin' it tight," and "We can be the wh*res but not the bullies,"
To Grace Rhodes, I leave a 5h+ airplane ride, my search history, a sh*tload of spaghetti because I know it's your favorite, a bucket full of chalk dust, a copy of Just Dance 2004, and a 24oz matcha latte with oat milk.
To my 6th period French 2 class/classroom, I leave randomly generated Kahoot names, my horrible habit of procrastinating, Monsieur Bob (even though he's not mine), and no french speaking skills whatsoever
To Izzy in my 5th period culinary class, I leave all the money in my bank account (as per her request), my 3 cats, my 3 dogs, and all of the unwanted recipes that Ms. Manning gave me, my car that I won't scrap, and the treasure map to my jewelry that I will bury when I actually die
To the Pop Off *expletive* Squad, I leave a deck of cards and the back half of the french classroom, The Breakfast Club, the Game Room at the UC, and the park at Chief Charlo
To Felix, I leave the top of the world, tik toks, the air hockey table at the Big Sky Arcade, a ping pong table in hopes you'll win one game, out-of-state license plates, a copy of Aliens (even though I know you have one), and a 12-pack of Red Bull, and my dance uniform (you'll look cute I promise)
To Erin, I leave my purchase history, all my CDs, my mechanical pencils that all seem to go missing, my beloved leather jacket that is falling apart, my collection of used school notebooks because I know you'll need them someday, and my doc martens (only for display though, they're too expensive for you to trip all over)
About the Contributor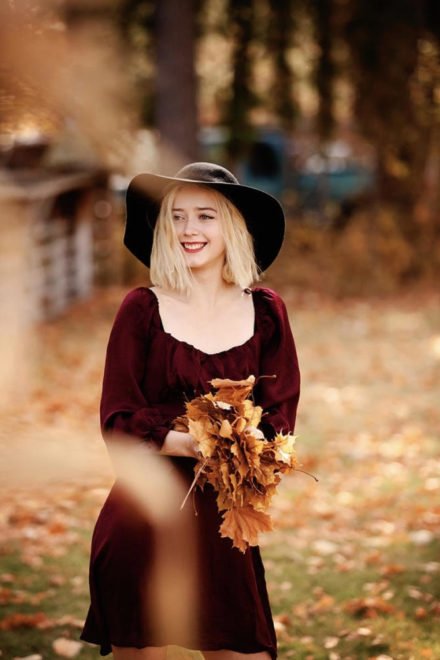 Rowan Lucas, Editor In Chief
She/Her. Hi. Sorry for sounding corny but I've been labeled as "edgy" by several different people (all adults) this week so I've decided that it's...