SPARTANS IN FOCUS: EP. 5 Goodbye Seniors – Elly, Mars, and Nora
Listen here: Episode 5 Goodbye Seniors
Harper
Hello, welcome back to Spartans and focus episode five. I am Harper
Phoebe
And I'm Phoebe
Harper
And today we are joined by our by our Spartan scoop seniors.
Mars
Hi
Harper
Mars.
Mars
Hi
Harper
Elly
Elly
Hi
Harper
and Nora.
Nora
Hi.
Harper
How are y'all doing today?
Elly
I'm good. I'm Nora, how are you?
Nora
I'm great. How about you Mars?
Mars
I'm doing pretty well.
Phoebe
Good. Okay, can you guys tell us a little bit about yourself starting with Elly.
Elly
Um, so I am a writer and I'm also a part of podcast. That's basically it. Nothing special, Mars?
Mars
I run the podcast. I'm on the podcast.
Elly
Edits the podcast.
Mars
I edit the podcast.
Elly
Everything the podcast needs.
Mars
Yes.
Nora
I'm Nora I just write I'm just a reporter.
Elly
And you used to be the
Nora
oh, I used to be the social media manager. Not anymore.
Harper
She is an amazing reporter though. I get to I get to edit her work. And it's super fun to read every week.
Elly
Questions? Did .you just like decide to patch that pass that torch along or what?
Nora
No, I got fired.
Elly
Why did you get fired?
Harper
She'd ever posted.
Nora
Yeah, that's
Mars
Fair.
Elly
Okay. Did anyone tell you how, like when you did that last post, and you're like, This is my last post. I was fired. Like me and a ton of other people thought it was Bathje saying she got I fired.
Nora
I wasn't aware that no one understood the joke.
Harper
I got the joke. And so I commented like, going along with it.
Nora
I commented for my main account saying, no, why did you get fired? Because I thought everyone knows me. But then I realized I never said it was me.
Harper
Yeah. So Bathje had us go in and like edit that comment or that caption. I think she did have us edit the caption. Or she commented or something? I don't know. But there was something like No, Bathje is not fired.
Nora
Wow. Ok yeah.
Mars
I don't pay attention to the Instagram really. So I didn't notice any of that.
Harper
Yeah, Bathje did not get fired. Nora did.
Elly
I heard from Jace actually a graduated senior called me panicly and was like, I picked up and I was like, Hey, Jace. He was like, did Bathje get fired?
Nora
I feel like if Bathje got fired that would not be the way to announce.
Harper
I don't know. I feel like that's something she would do.
Elly
Just like ghost us. Just like not show up the next day just posting.
Harper
I feel like it's chaotic enough that she could do it.
Phoebe
Yeah. Oh, God. Imagine us with a sub.
Harper
I mean, we've had a sub before.
Phoebe
It was planned.
Harper
Bathje was just like, No, it was. We got there. Bathje emailed me and was like, I'm not going to be in class today. And then I took attendance.
Mars
It still didn't go well. Yeah,
Harper
it went better though.
Elly
Subs, they always turn the lights on. If you haven't been in Spartan scoop. You know? Like you don't know that the lights being on is so taboo. It's you walk in and like just throws everything.
Harper
Light stay off and Bathje's room. Or I get nothing done.
Elly
Yes. Always.
Mars
Yep, pretty much podcast is extra dark.
Elly
Podcast room is just our cave. We never asked you guys. How are you guys doing?
Harper
I am horrible. I'm kidding.
Phoebe
So fabulous.
Harper
Yeah, no, we're happy to be here.
Elly
Good. Yay.
Harper
I can't see Elly at all that I'd like.
Phoebe
Yeah, no me neither.
Mars
Yeah, that's my internal struggle
Elly
If I move it here.
Mars
That's a bad idea. But yeah no, It's an eternal struggle. Trying to be on that mic and strying to see Elly over here. When we're recording podcast. It's always just like, gonna pretend I can understand what emotion this is.
Elly
Sometimes I just look at somone I'm not talking to just to see someone.
Mars
Hopefully this isn't like sarcasm and I'm taking it seriously.
Phoebe
Okay, so you guys are seniors. And how long have each of you been a part of the Spartan scoop?
Elly
You want to answer that first.
Mars
Yeah, I've been here for two years. Started last year. That's typically how time works. Yeah. I started out as just a writer. And then I moved into doing satire and being a voice on the podcast, which eventually evolved into me never doing the satire and focusing entirely on podcast
Elly
And we were still unproductive.
Mars
Yeah, and we were still unproductive. We didn't get podcast deadlines or satire deadlines. Yeah, it was bad.
Harper
Bathje kicked them out of the podcast.
Mars
Yeah. And then. And then instead of us being distracting to ourselves in here, we were distracting to everybody out there. And so we just got kicked back into the podcast room. I feel like we've talked about that on the podcast.
Elly
I feel like we've mentioned that before. Um, I also have been here for two years. I was in Bathje's sophomore English. And that was great. At the end of the year, she was like, You should join Pod or not podcast, publications. And I was like, that sounds like I was like, I was like, no offense. I hate English. I hate writing. I hate reading. And that sounds like all three of them on an extreme. And she told me I could join podcast. So I did because I loved Bathje. And then she still had me write. And I was like, what? And then I actually loved it. I I really liked the writing portion. I loved the podcast portion, especially when Mars jumped in and then later Jace. The nonsense was so much fun. Just getting to know, everyone,
Harper
Wait, not gonna lie. I kind of blocked out the beginning of last year was Mars not on the podcast from the start? Was it just you and Max?
Yeah, it was just me and Max. And then Mars later was like, I want to join and we were like, please, because me and Max had an odd chemistry like we were good with each other, but it was just a little bit odd. And Mars balanced that perfectly.
Mars
So basically what happened? I was commissioned to do the music for the podcast.
Harper
I remember that.
Mars
Yeah. And so I ended up like, before even the first episode was released. I ended up jumping in. And I say, to, honestly to not subtle brag. Not subtle at all. Like minor brag. I kind of pointed out that the scripted episode was gonna sound super bad. Yeah. And so we'd never released that. There is a scripted 300 episode out there. And it is the worst thing in the world. Don't search for it. It's not anywhere on the internet. It's on a hard drive somewhere.
Elly
Burn the hard drive.
Mars
Yeah, it was it was our pilot episode.
Harper
Do we have it on here somewhere.
Mars
I don't I don't think it's there anymore. I think it was on Max's account.
Elly
But I think we had it scripted because me and Max just had like, I don't know, I just feel like we had like, we were good with each other. And we liked each other. But it was just a weird chemistry. Very different. And you came in and balanced that. And then later Jace came in, and then it was just chaos.
Harper
Let's jump to Nora really fast because she never got to answer that question. So
Nora
I've been here for a year and a half. I got put in the Spartan Scoop when I moved to Sentinel at semester,
Elly
just cuz or did you join?
Nora
No I just got put here. Like, I wasn't mad. I was just like, Oh, I'm here.
Elly
Happy accident.
Nora
And I think the first one of the first articles I wrote was about a school that I was new to. So it was a little funny, because I had to interview the cop. Like my second week, and it was a little awkward, a little bit, but then I found out that the COP is like besties with my family. So I was fun little introduction to the Scoop.
Harper
The cop being Monaco, for those of you who might not know,
Mars
just that cop.
Nora
Mr. Monaco.
Harper
I wish we could interview Paul Blart. Sorry, Monico was awesome to
Nora
Monaco a homie.
Elly
I don't think I know anybody who doesn't like Monaco. Even the people who've gotten trouble with Monaco. I feel like they're like Yeah, we like Monaco.
Harper
Yeah, because Monaco is just such an awesome dude.
Mars
He's generally a chill guy.
Elly
I'm like, he's just there to do his job. But he's not like, pompous about it. Yeah. He doesn't hold his vest and walk around.
Mars
Yeah, he knows he's . He knows. He knows he's a high school Cop.
Phoebe
Okay, and then do you guys have scoop highlights? Like any good memories and good stories? Just spill
Mars
so many.
Elly
Nora you start us off on this one because I have so many.
Nora
Yeah. Well, I mean, every day there's something new. Never really boring. Come back to me. Okay. I think of one.
Mars
Okay. So what I really liked about the scoop is that it's been really good at, like, bringing us together more. Like when we first brought Jace onto the podcast. To be honest, I did not like Jace. I also didn't know him very well is the thing. And so being on podcast with him, I got to know him better. And I think just like a lot of my favorite memories on the scoop involve Jace now. So like, trying to remember. There's so many, most of them are just him yelling random things, the photo shoot we had, where I'm swinging a chair at Jason's head while he's sleeping. A lot of them have to do with Jace sleeping. when Elly tried to feed Jason goldfish while he was sleeping, and he almost killed the Elly.
Elly
His hands were in his pockets. And that was the only thing that saved me because you see, there's a video where he like goes to like, lift his fist or just like, swing on me. Out of his dead sleep.
Mars
Yeah. So Max, and I go, Hey, Elly,Jace is asleep. You should go try to feed him a goldfish and Ellie being an idiot. goes okay, and walks over there. Like so quietly and starts pulling his mask down. And then about, like, right as she's about to put the goldfish in his mouth. He wakes up and like almost squares up to fight her.
Elly
I saw my life My life flashed before my eyes that day.
Harper
Is that your favorite memory to or do you have a different one to share?
Elly
Um, man, okay, so I, I personally really love and when, like, so podcast always had like, weird like, we never had a boring moment. I feel like we were always wearing something or whatever. But there's, it was like, I think around our first couple of weeks, where we were setting up the room and all this stuff and Bathje had kept coming to see Mars with like these flashing glasses on. Okay, me with my phone out. Max sitting in the trash can with a cone on his head and a camera. And she came in and just like folded her arms and looked at us and it was hilarious. Um, or the time when Max. Max said something like, you know, it was dead silent and Max stood up and he was like man, snowmobiles are dangerous and walks out of the room to go to the bathroom comes back with a chair on casually stops chit chat with Bathje. He doesn't face beige eat. And he's wearing this chair. And then proceeded to like come over and sit in his desk with the chair on like, not addressing it at all. That was a great one.
Mars
Okay. You've mixed two stories together though. Max didn't say snowmobiles are dangerous. I said snowmobiles are dangerous and I walked away and got coffee.
Elly
God I have like a quote book that's so long of just podcast best quotes okay, because we never had a boring moment.
Mars
Yeah. For those of you curious as to what him having a chair over his head entails you know how the chairs have the square like those plastic school chairs with a square hole in the back. So he put his head through the hole in the back of the chair. So yeah, like an apron. So the legs were sticking straight out. It was like armor.
Elly
Untouchable social distancing.
Nora
I mean, I can't remember like a like a solid memory. I remember last year being really entertaining because I was terrified of everyone at the school. So I think what I remember most I think when I moved to the school Bathje scared me really bad. And I don't know why because like now me and Bathje are besties but like I was terrified of her. I was genuinely terrified of her.
Harper
I feel like a lot of people are scared of Bathje when they first meet her like I wouldn't This is my second year on this stuff too. And I did not speak to anyone including Bathje for the entire first semester. I hid in a corner because I was terrified of everyone.
Nora
She made me write an article about dance and it was like I don't like writing about myself so it kind of pissed me off at first and then her reaction like actually liking it like had me shook like I was like what
Elly
Yeah, I got to her liking that one she told me to read that one yeah. Do you remember when Martin went through is what the dog doing phase.
Nora
it was a phase and then it became my phase or it was like what the dog doing? Was wrote it everywhere said it everywhere.
Elly
There were like 20 notes in the suggestion box.
Harper
We were trying to plan like our year out for this year and everywhere. It was just what the dog doin. It was bad.
Nora
Like that's how I feel like what the dog
Mars
was like what the dog doing?
Elly
Morning? What the dog doing? Okay
Harper
I still don't get what that meant. I'm not gonna lie
Nora
you just don't get the mood like
Mars
you wouldn't get it
Harper
I haven't experienced what the dog doing the
Nora
I wake up I'm like what the dog doin.
Phoebe
And then Sentinel highlights anything you guys liked from Sentinel. if it's a no we can move on.
Nora
I miss junior year chemistry that's the only thing I'll miss. No no I had Rugh-sky. I started a fire I love that class. I left the class with a solid B for my final but I started some fires.
Mars
I was gonna say back to the fire.
Nora
Oh, yeah. Remember like the gas leak last year?
Elly
That was you?
Nora
That was my squad. We didn't trun off the Gas tank. So everyone knows I can't hide it anymore. But
Harper
I didn't know
Phoebe
This year the fire alarm keeps going off and she's like, the smoke detector in the room is like sensitive or something. We didn't used to do this. And I'm like, Or we are just burning stuff.
Nora
Lots of stuff in that class. Maybe, I don't really miss anything else.
Elly
Every time we do like a fire drill. I immediately think it's Rugh. Like if I don't know what to drill. I'm like, what did what did chemistry do again?
Harper
Our last fire drill? That was fun.
Phoebe
That was Rugh. the one before that, that was Rugh Yeah.
Harper
No, but remember our Garfield circle?
Mars
Oh, yeah, that was good.
Phoebe
Okay, at least our cult activity.
Harper
Was it Big Jim or Earl Grey.
Mars
It was Earl Greg. The little man. The little man.
Elly
Mars. Did you have a sentinel highlight?
Mars
Not Sentinel, specifically. But like being in a band. I really liked. Yeah, my freshman year we, my freshman year, the jazz band. It was an insane jazz band. We had so many amazing players in the jazz band. Like our trumpet section was insane. And our saxophone section was insane. And our trombone section was good. But mediocre. But we went to the Lionel Hampton jazz festival and I just learned so much by being around those guys for a couple of days. And just Yeah, it was super fun. And that's probably that's probably one of my favorite memories of the high school or primary school in general.
Elly
That's cool. Yeah, i my i think one of my favorites, like highlights has to do with Bathje again. In her English class. Mars was with me. So was two other people. They didn't join the scoop because they're lame. But that class was so much fun. Bathje, let us always sit together. There were times where like, we packed we like wrote white on white board like answers that were awful. Yeah. And then had to pass it without realizing it to the next group. So people probably hated us. Yeah. But I think one of my favorite things was we had to do this final on Othello. And I had said some joke to Bathje, where I'm like, why don't we just make memes because Mars had made a meme.
Harper
you started that?
Elly
She Yeah, and she did it. She made that the final where we got to make memes. And I was like, Oh, my God, this is the coolest teacher.
Harper
My memes were so good.
Phoebe
There's still my camera roll and I love them.
Mars
I've loved that project. Because, as with most things in that class, and most of my classes, I did it last second. And so all of the memes that I made that were supposed to be for act two, were from scene one from Act One, scene two. And so and I realized that like, right as I was about to turn it in. And so I wrote, act two memes. These are actually all scene one at or act one, scene two, because I'm stupid. And also, there was one slide. I think it was Elly's idea to do this. And we had to do like an explanation as to the meaning of the meme and like its relation to the text. And for one of the memes I just wrote, it's not funny if I have to explain it. And left it at that.
Do you remember when Bathje let you write like a whole paper on Kronk on the emperor's new groove? Okay.
Harper
Do you still have that paper? Could I read it?
Mars
Yes, that was. Yeah. So basically, we were doing Lord of the Flies, and we were doing our theme essay. And I was like, hey, instead of a theme essay, can I do it on the similarities and differences between In The Emperor's New Groove and Lord of the Flies, and she said, if you can make it a damn good essay, and I got a 95% on it. So
Elly
It was super cool. That's probably my highlight or the debating because I still have beef with a chick who always argued with me. And she sees me every now and again is really nice to me and is like, Oh, hey, and I'm like, Hey, and in the back of my head. I'm like, we still have beef. I still dislike you. Over one debate that went wrong. I held that grudge. Just Bathje, Bathje in general, the highlight of all high school.
Harper
So true. Nora, other than Rugh, do you have any fun high school memories from Sentinel or Hellgate?
Nora
Well, I think I mean, let me think, I think a highlight of I guess High School in general was like, the opportunity to see yourself change. And I think with me, that was huge, because like freshman year, I started out so quiet, like even more quiet, and I had minimal friends. And then sophomore year, I got all my friends all my Hellgate friends, and then by junior year, I left Hellgate and I still was able to have those friends and all my dance friends. And then at Sentinel, I was like, terrified of not making friends. And I was easily able to which I think was shocking, just because I was scared of transferring to a new school and having to do all that. But I think that was a highlight and also just having, getting to do all the fun, stupid high school things that are just really lame, but I guess you can make them entertaining. I don't have like a exact memory. I'm happy to graduate. So
Mars
yeah, my favorite memory is leaving this place in a few weeks.
Nora
Getting to realize that we're actually going somewhere out of the school after this year is very exciting.
Yeah, it's also terrifying.
Elly
Well I'm glad you guys are excited I'm crapping my pants.
Nora
Yeah it is terrifying. But I mean, not having to go back to these halls is like a it's it's relieving.
Mars
It feels like I was in elementary school two years ago.
Nora
Yeah, that's true. It's kind of sad.
Harper
What are your plans for after high school? I know a couple I think but.
Nora
um, I'm going to Arizona State University. Yes. I'm very hyped for that.
Mars
That's where Bathje went right?
Nora
Yeah
Mars
Okay,
Harper
That's also where Maddie is, isn't it?
Mars
That's also where Nelson went.
Harper
So it's a good school?
Elly
We're hyped for you.
Harper
Yeah. Do you know what you're majoring in? or
Nora
political science. And then I think I'm minoring in dance, possibly. So Yeah.
Harper
Nice.
Elly
Well, my plan is that there is no plan. I am set up to go to school, I probably won't, I'll probably push it back years so that they keep all my things in the system so that I don't have to fill out a bunch of stuff. But um, yeah. And part of that was also to get people off my back at graduation when they're like, so are you going to go to school and I can tell them I'm signed up, and they can just leave me alone after that. Because my family is very much a you have to go to college when that's not the case. So many jobs do their own training.
Mars
Yeah. So I'm, I'm going to the U of M. because Rob tapper, and my mom bugged me enough. That's like, I mean, that's not the entire reason, but it is definitely part of it. No, but I'm going to be going to the UM school of music and majoring in music composition, and trying to get an actual music career off the ground. Yeah.
Phoebe
Yay.
Harper
I mean, you've got one song out how much further doesn't have to go?
Mars
A fair bit. A lot. A lot further.
One and done.
I think I've made like three total dollars off that song.
Harper
Well I'll start streaming it more. Because I do genuinely like the song. So
Phoebe
That is two footlongs at Costco.
Harper
That's true.
Mars
You're right. You're right.
Harper
You've got like two meals provided through your song
Elly
Yeah so as far as you juniors go start thinking about what you want to do now because everyone asks you.
Harper
I already have a plan. I've had a plan since like elementary school and then it changed a little bit in middle school, but I've had a college spreadsheet since like six grade.
Nora
Actually? I don't think I started till December.
Mars
So try to make a plan. Don't stress about it too much though, because that's exactly what I did.
Harper
I plan some trips…
Mars
No No…
Nora
It motivates you.
Elly
I work better under pressure.
Harper
Yeah.
Phoebe
Procrastination is my favorite nation.
Mars
I like to joke that I like to joke that I used to want I be an astrophysicist. That that's not a joke, but I did. That's actually true. Oh no, I used to want to be an astrophysicist. But then I decided to become a disappointment on my parents and be a musician instead. My parents are very proud of me and are not disappointed in me trying to pursue music. I just think it's funny to say that. Yeah.
Harper
astrophysicist to musician.
Phoebe
Always one in the family.
Mars
The classic astrophysicist to musician pipeline.
Harper
Everyone has it. Yeah.
Mars
It's like it's a universal thing.
Harper
For sure.
Elly
So, have a plan or have a lie of a plan. Because no one will be on your case about it. The moment school starts next year or even summer I feel like people were on me about it. Junior years too.
Mars
yeah, fake it till you make it.
Harper
I mean, I was like, I had my plan. And then I got really nervous because I felt like I bombed the ACT. And my plan was I have I'll have enough credits to graduate but certain credits that the college my top choice college requires, I did not have but they would waive those if you scored well enough on the ACT or SAT and I was like I think I just failed that test. So I was about to throw my plan out the window. And then I got a 30.
Nora
Wait what's the college.
Harper
Northern Arizona
Nora
I almost went to NAU.
Harper
I'm hoping to be there next not next year, but year after.
Mars
I feel like I probably could have gotten like a 30 on the ACT. But I dropped out of pre calc because my anxiety was so bad. And then by the time the ACT came around, I had no I wasn't prepared for the math section at all. I just knew it was going to be not enough time.
Nora
I didn't bring a calculator to the ACT so.
Mars
I did bring a calculator, but I can. I can never remember where the buttons are on those stupid graphing calculators. And so I probably spent about half the time on that trying to figure out like, where the square root button was
Harper
I'm not gonna lie. I like really had to go to the bathroom during the math portion and they wouldn't let me leave until I'd finished the section. So I just started guessing on it. And I'm really mad because then I got my score and I was like I'm having get hadn't guessed I could have done so well.
Mars
Yeah, I feel that.
Elly
I don't remember what I got. All I remember is that I wasn't happy after. Like dang.
Mars
I was happy. I just wasn't as happy as I could have been.
Harper
I told one of my co workers and he made a song about me getting 30 on the ACT so shout out Bill.
Nora
Bill!
Harper
No Bill's songs. He'll just come into child watch and start singing.
Nora
Bill and I used to open the YMCA at 6am all summer. And we were homies.
Harper
Bill is such a good person.
Nora
I love Bill.
Harper
I adore him. He'll just come into child watch and talk to me and like check up on me.
Nora
Never mind. I have to go to the YMCA and tell him the college. I'm going to. they were like you have to promise to come back when you say.
Harper
no, now he works nights. And I work evenings and child watch. So we're just always there together like.
Phoebe
All righty. Advice for future staffers.
Mars
Advice, get you deadlines in.
Elly
Don't be like us.
Nora
Listen, yeah, do the work early.
Harper
Uh huh.
Nora
I didn't do that ever.
Elly
Is this like so this is advice for future staffers?
Phoebe
Or future student
Harper
Just it could be future students in general or staffers.
Nora
it's not that deep? Do it for the plot and it's not that deep. Made me survive senior year.
Mars
Yep. Just Just get it get through it.
Nora
Do it eventually.
Mars
It's like it's a stupid piece of paper. That means hardly anything but get through it. You know, because, I don't know. And I your parents probably want you to.
Elly
I stand behind what Nora said about the like, it's not that deep. I've been using that for years. And it is the greatest thing ever. Okay. Don't get caught up in the drama. In don't it doesn't matter. It's not that deep.
Nora
It's in your home. A lot of it is not that deep. Yeah. That a lot of my senior year so fun.
Mars
A lot of your homework is busy work, but do it anyway. Because I didn't do that. And now I'm in the basic English 4 and I was gonna take WRIT one o one.
Nora
Take WRIT one o one with Connor. Oh, she's retiring.
Mars
Take WRIT one o one with not Connor.
Nora
Another teacher. Take it.
Harper
A lot of homework is busy work but like life is just full of busy work. so you gotta get used to doing it at some point.
Mars
It's a bunch of gobbledygook.
Nora
Just do it just like don't make up that it doesn't have to make you cry. I cried over stats the other night. It wasn't worth it. Yeah, I didn't need those puffy eyes. I just. So do it so cry about it.
Harper
Something my mom always says even if it's something you hate doing, you can make it fun if you're with the right people, or you have the right mindset.
Elly
Or you can get nothing done.
Harper
Also find the right people who make math fun for you or something.
Mars
Also, get your CTE credit. Your freshman year because I…
Nora
Whats your CTE?
Mars
Career and technical education.
Nora
What's in that?
Mars
It's like personal finance, culinary, stuff like that. But you need one year of CTE to graduate. And I was gonna take culinary my freshman year, which was insane that I got in my freshman year. But then Mr. Nelson was like, Hey, you want to you want to take jazz band. And I was like, I think I want to take jazz bands. And so I dropped culinary and now I'm in a class with a bunch of freshmen so that I can graduate.
Harper
Don't worry, that'll be me next year. I'm taking. What am I taking? I don't know.
Nora
Get your classes done early. So senior year you don't have to.
Mars
Yeah
Elly
don't take a study hall until senior year.
Mars
Yeah.
Elly
Take the work credit.
Mars
Definitely
Nora
Pile you. Woah, pile on your classes, freshman through like, Junior year,
Mars
Freshman year. Okay. Junior year is probably the most stressful year. But just so like, maybe don't take a seventh period. But don't like take a bunch of study halls and stuff your junior year, just try to get all those required credits out of the way the first three years because that way your senior year, you can add them end up not like me, who had eight credits my first semester and seven this so that you can leave.
Elly
You can end up like me who leaves after third period. it's great.
Mars
Oh, hey, why was your car still here at seventh period yesterday?
Elly
Because I was chilling in the podcast room.
Mars
Okay. Yeah, I was like, I saw your car. And I was like
Elly
you can stay but it's optional. Yeah. Another piece of advice I would give is one, like, not all teachers are bad, like, just roll with them. Because a lot of them actually are just high schoolers that were like, given a piece of paper that they could teach, swear to god. Um, and I would also say, like, find, find a class or a club or a department or whatever it is, to, like, get involved with like, whether it's music or theater, or Spartan Scoop, like, you will bond heavily with those people and you'll love it. Like it won't feel like work, because it'll be something that you love doing.
Harper
Yeah.
Nora
You should also talk to your guidance counselor, senior year a lot. I think that helped me the most because, I mean, I had Hauna. So I don't know if the other counselors Hauna really like, honestly, she wants you to succeed. And you can tell because she'll send you a scholarship literally every day and tell you to get better at what you're doing. And she's, she's fabulous.
Mars
Also try to know whether or not you're going to college by the time college applications are due. Because I ended up auditioning for the UM band a month after auditions were due but I got really lucky that they would let me audition so yeah, just try to know whether you want to go to college by like December of senior year maybe
Nora
If you get denied it's not that deep.
Mars
Yeah, it's not that deep.
Elly
There so many other colleges.
Nora
There's a lot of other colleges.
Mars
yeah, if you get denied from like your dream school that
Elly
it's not that easy.
Mars
Yeah, it's painful. But like, there's other there's other colleges out there.
Elly
Like why is it the dream school? Yeah, like there are so many other high up schools.
Mars
JK Simmons went to the UM, for journalism. For journalism, JK Simmons went to the UM for journalism, not for acting. But but the UM really likes to brag that JK Simmons went to their school.
Harper
I mean, I would too.
Mars
Yeah. But uh, yeah, it's funny because he has a degree in journalism. And one of his most famous roles is like, the most sleazy journalist ever. Jay Jonah Jameson.
Elly
I have one more thing to add to the advice from personal thing, okay. If you're going to skip your classes, that's cool. They're not going to stop you.
Mars
Just just don't do it too much.
Elly
Yeah, just don't do it. Like, super like back to back to back to back. Because I was I skipped a ton of classes my first semester, but they were kind of spread out. Okay. And then, like second semester rolled around. And all of a sudden, I was only showing up to Bathje's class and skipping my other two classes, like every day for like three weeks and the teachers told my counselor and so now I'm on attendance probation.
Harper
you have three classes and you manage to not show up to any of them.
Elly
I showed up to Bathje's, man, I have a great attendance in this class.
Harper
I don't think that counts though.
Elly
It does it It bases class gives me a credit.
Harper
Thats true
Elly
So it counts, it counts and Bathje doesn't give me like, pity grades. Yeah, I have to actually do the work. And, you know, so
Harper
Going into it. I like I was excited for newspaper I thought it was gonna be fun but also was like it's gonna be an easy A
it's not
Elly
it's not I mean, it isn't. It isn't. If you keep up it is.
Harper
if you're a decent
Mars
meet your deadlines.
Harper
Yeah, if you do your job, it's you're gonna get an A, but if you don't do your job, or you procrastinate,
Mars
then you will die.
Elly
Yeah. But that's Bathje is an example for every other teacher make your students want to come to class. Yeah. And I didn't want to go to class. And so I didn't except for Bathje, because she made me want to show up for. But yeah, you can skip a ton just space it out so that they don't like go down to the counselor.
Mars
Great advice. Great advice.
Harper
Maybe we shouldn't have that in here.
Mars
Maybe we shouldn't encourage people to skip class.
Elly
You shouldn't skip, but if you're going to, don't do back to back.
Phoebe
No!
Nora
I got Okay. Stay away. Okay. This might be a little controversial.
Harper
Don't be like Elly
Nora
Stay away from people that do not help you better yourself. I don't think I learned that until this year. Don't let yourself get walked over in high school because it really drags you down. And you don't want to be a better person. And I think throughout your life, you should try to be a better person. And no one knows that anymore.
Elly
There's a difference between being mean being strong and standing up for yourself. Okay, cutting out people in your life who don't benefit you is not being mean. It's being good to yourself. Yeah. Being mean is just without reason.
Harper
Yeah. We do have one final question.
Phoebe
Very special question.
Harper
It's the most important one we ask in the entire thing.
Phoebe
So we are going to go. Elly. Nora. Mars.
Harper
Remember your order. Do not go when it's not your turn.
Phoebe
we're gonna give, we're gonna ask you to make a strange noise for us.
Mars
this is my favorite part.
Harper
Please make a strange noise into the
Phoebe
So we've had lots of stuff. We've had a little little farting noise.
Harper
We've had a cat meow. We had an elephant.
Phoebe
Yes, we've had an elephant.
Harper
We had someone just scream into the mic.
Phoebe
That was fun editing. Okay, whenever you're ready.
Harper
Elly first.
Elly
Chicken Cluck
Nora
Scream
Mars
Whatever this is
Harper
Thank you very much for joining us for Spartans in focus's final episode of the year and thank you to Mars, Elly, and Norafor being so much fun to get to know on the staff these last couple years.
Mars
Thanks for having us.
Harper
I wish you all the best in your futures. I'm going to miss you.
Phoebe
We love you!
Bye
Elly
Bye
Nora
Bye
Mars
Bye
Harper
Bye
Transcribed by https://otter.ai
About the Contributors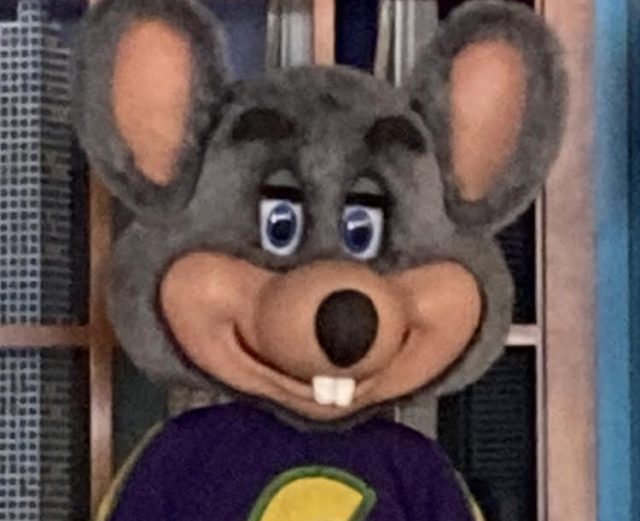 Phoebe Knellhorne, editor
This is my first year in publications. I am editor. I am power. Fear me.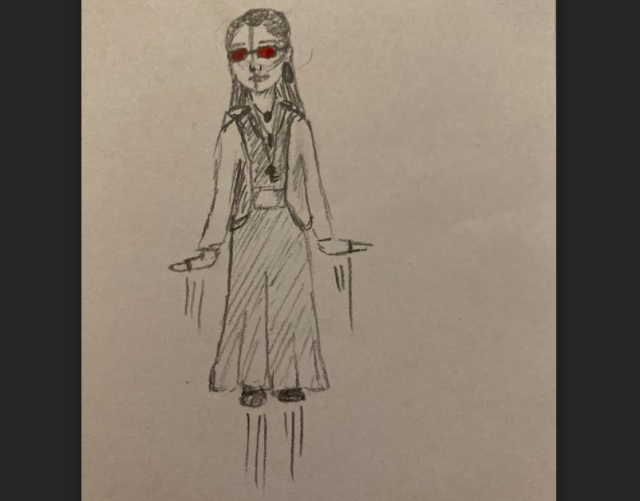 Harper Jontow, Editor
I guess I'm an editor. Good luck y'all