All over the world, grocery stores, clothing stores, houses, radio stations, coffee shops, and even schools have begun to spread their "Christmas cheer". This "cheer" ranges from blasting Christmas music to shoving cookies down your throat. No one is safe.
Christmas music made its debut this year in the middle of October with one of the most iconic songs: "All I Want For Christmas Is You" by Mariah Carey. Her vocal cords shattered the ice block that the Christmas festivities were being stored in. 
Halloween was almost forgotten as its displays were pushed to the back to make room for Christmas. Customers complained that they couldn't get what they needed to fully celebrate this holiday. Even with the slow and steady launch of these festivities a majority of people still found it to be too much during the fall. However, now that it's officially November every turn is met with something Christmas.
…crazy moms fight their way through the stores looking for the perfect gifts…
At the local retail store, Care's, every customer gets tortured with the sound of ear-piercing jingle bells with every other song that gets played overhead. The Christmas songs get slowly added, starting in October, onto the radio station that only updates its songs for the holidays, until eventually all that's played are trashy covers. They would play the classic Christmas songs, but unfortunately they "don't have the funding".
Each year the store has to delegate the money they get and each year they put it towards the Christmas displays. Rather than serenading the customers, they instead get to see the flashy giant dinosaur stuffed animal (that no one buys because it's at least $600 on sale) as soon as they enter the store. 
Customers scream out in rage to these awful song covers and vocalize their opinions: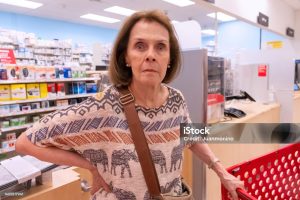 Margaret Johnson (regular at Care's)- "As soon as I heard one of

those

songs, the first words that left my lips were: 'Oh. My. God. No.'"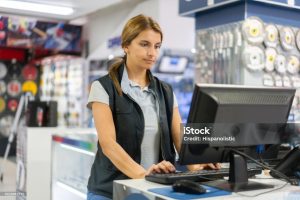 Bridget Phobe (worker)- "I'm actually going to go insane, feral even."
Garret Wellings (Christmas cheer survivor)- "I got my hopes up that Christmas would finally start at a reasonable time this year and once again my hopes and dreams were crushed by the corporate world."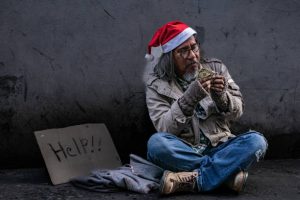 Leo Barnett (homeless man)- "It's my favorite time of the year. I dress up as Santa and people give me more money. They think it'll get them onto the Nice List."
Retail stores have been the most affected by the shift towards Christmas sales and shopping. However, they don't plan to wait any longer than they have to in order to get a head start (they are only a business after all). 
While many people are distraught about the holidays, others accept it with open arms (most of these acceptors living in Utah). As soon as the clock strikes midnight on November 1st, houses illuminate the streets with red and green lights, trees are chopped down, inflatables inflated, stockings hung, carols sung, lists sent to the North Pole, and seasonal deals are sought out. 
The people who accept early Christmas often go all out. Never backing down from anything in the way of their ultimate Christmas cheer.
Even before Black Friday, crazy moms fight their way through the stores looking for the perfect gifts and holiday decor. All the shelves full of festive items (stocked back on October 1st), become ransacked more and more the closer Christmas gets. 
Pillows get thrown, candles dropped, packaging ripped, clothes left in unfolded mountains, shoes thrown onto the floor and toys placed in random spots throughout the store, all in the name of the holiday spirit. What's not to love?
Thanksgiving hasn't even been mentioned so far this year. Christmas is starting to take over the holiday (and corporate) world. 
With Christmas already taking over Halloween and Thanksgiving here is what's next on Christmas's list of competition and nuisances to eliminate:
Father's Day (most don't even have one)

New Years (it's not like you had someone to kiss anyways)

Easter (it's basically just Thanksgiving with a bunny)

Valentine's Day (it's just cringy)

St. Patrick's Day (you can get drunk on a different day)

Columbus Day (he's kind of ugly)

Labor Day (what are we even celebrating?)

The Fourth of July (the British should've won)
Make sure to celebrate these holidays before they're gone! They're going out fast, faster than you can say Happy Holidays! With all this in mind, make sure to look out for any good deals headed your way as the holidays close in. Don't wait too long before getting the dreaded holiday shopping done. Good luck and Happy Holidays from the Spartan Scoop!