THE EVERLASTING ERA OF T-SWIFT
"Fearless is living in spite of those things that scare you to death"-Taylor Swift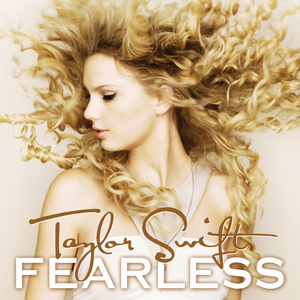 Taylor Swift an American singer-Songwriter who took over the music industry within only a few years and grew a fan base of over 57% of the U.S nation. This fan base refers to themselves as "Swifties". Taylor Swift was born in Pennsylvania and moved to Nashville, Tennessee at 14 years old to pursue her country music career. In 2006 Swift had her first big hit which was the song "Tim McGraw". Tim McGraw was the true start of Swift's takeover in the American music industry for several reasons: people liked the artist's sound, and Taylor wasn't afraid to make killer songs about her exes.
Taylor Swift unapologetically writing songs about her exes gave her the identity she has today and gave women a sort of empowered feeling. A few songs such as: Style, Dear John, Last Kiss, Out of The Woods, and a lot more were all songs written about past relationships and what she learned from them. What makes Taylor great is that along with writing relatable songs that are great to listen to after being brutally dumped; she makes her songs empowering and as a listener it gives you hope that the immature breakup you went through doesn't define your life. Over the years Taylor Swift has faced lots of personal demons, having to deal with mental and physical health having to do with her appearance, as well as having to do with backlash from listeners and even other artists in the music industry. Though she has had to deal with lots of backlash in her career, it has all come back to her by winning 11 grammy's which is quite a big accomplishment.
Like most artists in the music industry, Taylor has several albums she has created, but what makes her unique is the theme she sets to every album and the theme truly determines what you will hear on the album. A perfect example of this is her album Reputation. Reputation is a very controversial album of Taylors because it was so different then what she usually produced. It was a darker, bolder style of pop music and completely disguised the fact that she was ever a country artist. The theme of the album was basically "revenge" and the reasons why she has built her negatively viewed Reputation and songs in the album truly embalm that reputation she has.
THE ICONIC ALBUMS BREAKDOWN
The first ever album she produced in 2006 being Taylor Swift https://open.spotify.com/album/7mzrIsaAjnXihW3InKjlC3?si=B4m5NG6nT0S0LnIU_5EEuA This album was country pop and was the starting point of Taylor's songs about broken relationships. You may know some of the songs on the album like; "Tim McGraw", a song written not about Tim McGraw but about a relationship that Taylor was in and the one thing that was significant in it was listening to Tim McGraw's music. Another song on the album being "Another Picture to Burn" which is about a boy that she didn't even date but she felt that he was "extremely cocky" and he was no different than other boys.
The second album produced was Fearless in 2008 https://open.spotify.com/album/2dqn5yOQWdyGwOpOIi9O4x?si=E9FHRib7QGWma09bxbCY8A. Fearless was awarded Album of the year at the Country Music Association Awards and the Academy Of Country Music Awards in 2009. Songs on the album include "Love Story", "You Belong With Me", "The Way I Loved You", "Forever And Always" and many more classics you might recognize. "Love Story" was the biggest hit on the album and stayed relevant for a long time after it was released. In an interview on 60 Minutes she explained that the song was about a boy who her parents believed was a "creep" but she thought he was lovely, later on she realized the boy was in fact crazy but a great song came from the situation.
The third album released was Speak Now in 2010 https://open.spotify.com/track/24DefNCFiWTP8OjYWiXuYe?si=ICvzkpSqQ2-mUQvh3rHpSA and it was number one on Billboard 200 and sold 320,000 copies. Some of the most enjoyed songs on the album are; "Enchanted"
, "Dear John", "The Story Of Us", "Mean" and 10 other beloved songs. One of the favorite songs on the album is "Dear John" and it's because of how honest Taylor was in her song writing even though the person it was written about is also in the music industry. That person being John Mayer who she had dated when she was just 19 and if you listen to the song you get to learn how that relationship was an emotional battle for Taylor.
The fourth album released was Red in 2012 https://open.spotify.com/album/1EoDsNmgTLtmwe1BDAVxV5?si=-hqiOoDVRzeCSgufpBLoNw and was full of 16 hit songs and also had Ed Sheeran and Gary Lightbody of Snow Patrol featured in the album. This album was a huge achievement in Taylor swift's career for many reasons but one being that it stayed number one on Billboard's Top Country albums for sixteen weeks. A few of the biggest hits on this album are;
"I Knew You Were Trouble", "Red", "All Too Well", "22", "Stay", and "The Last Time". One of the most popular songs is "All Too Well" that being due to the fact that it was a different sound for Swift but also because the song was based on Swift's relationship with the actor Jake Gyllenhaal.
The Fifth album to be released was 1989 in 2014, https://open.spotify.com/album/2QJmrSgbdM35R67eoGQo4j?si=_iX2xpbBSqGgO_Zd-BZzhA this album completely changed Taylors career and attracted so many more listeners. This album holds importance also for the reason that it was Swift's response to the negative, oftentimes sexist press she'd received. This album is full of songs that are hits in pop music even till this day. Some of the songs you might recognize are; "Style", "Out Of The Woods", "Blank Space", "Shake it Off", "Wildest Dreams" and more.
The sixth album released was Reputation in 2017, https://open.spotify.com/album/6DEjYFkNZh67HP7R9PSZvv?si=1EQxB2zZQE-3_0wCRI_IhA this album was written as a response to the excessive gossip surrounding her and her response to the unfortunate events during her career. Although Swift has made many changes to her songs and even her singing, this album carried the most change. Songs on the album that you might recognize are; "Getaway Car", "So It Goes…", "Dancing With Our Hands Tied", "Don't Blame Me", and others. A favorite song on the album is "Getaway Car" and the meaning being that it's about two criminals trying to flee the cops in a getaway car to demonstrate a doomed relationship.
The seventh album released was Lover in 2019,https://open.spotify.com/album/1NAmidJlEaVgA3MpcPFYGq?si=5oncu64FT8Ohe0u_Cr2H7Q this album came as quite a surprise to fans because of the change from Reputation's theme being very hardcore revenge to Lover which is soft and all about Swift's love. Songs on the album include; "Cruel Summer", "Paper Rings", "Cornelia Street", "You Need To Calm Down". The favorite song "You need to Calm Down" has a great meaning to Swift's fans; the song is in support of the LGBTQ community within her fan base and others in the music industry. Along with the song came a bright and colorful music video featuring Katy Perry which cleared up their long time feud.
The eighth and ninth albums released were Folklore https://open.spotify.com/album/2fenSS68JI1h4Fo296JfGr?si=EWbaOouHQzaVVWeQRPeo6A and Evermore https://open.spotify.com/album/2Xoteh7uEpea4TohMxjtaq?si=s0MWWbLnRee86jpzIzA3Lg which were both released in 2020. These albums are seen as Swift's most mature songs by the fans, the reasons being they are still very honest like the rest of her songs but they also don't have that "Pop Song" sound to them like some of the other songs by Taylor Swift. Some songs in these albums you might recognize are; "August", "Hoax", "Illicit Affairs", "Champagne Problems", "Gold rush", "Long Story Short" and so many more songs on both albums. Evermore, was even the official #1 best selling vinyl album in the US in 2021.
The tenth album released was Midnight's https://open.spotify.com/album/151w1FgRZfnKZA9FEcg9Z3?si=J6oQvPw2RZ61BZiCLE-oJQ which came out this fall. This album was really exciting for fans because it tells the story of 13 sleepless nights in Swift's life. It explores Swift's career as well as her weakest and bravest moments and it also managed to leave a sort of "hook" which left fans not knowing if there would be more albums after Midnights. Some songs on the album are; "You're On Your Own, Kid", "Would've, Could've, Should've", "Mastermind", "Karma" and others.
Taylor Swift has had one of the biggest music successes in U.S history and continues to amaze her fans. Along with writing new songs and making new albums, Taylor has also made time to re-record her old albums and even add more to old iconic songs like, "All Too Well, 10 Minute Version( Taylor's Version)". Great news for "Swifties" is Swift is going on tour in 2023 and she won't be leaving the music industry anytime soon.
About the Contributor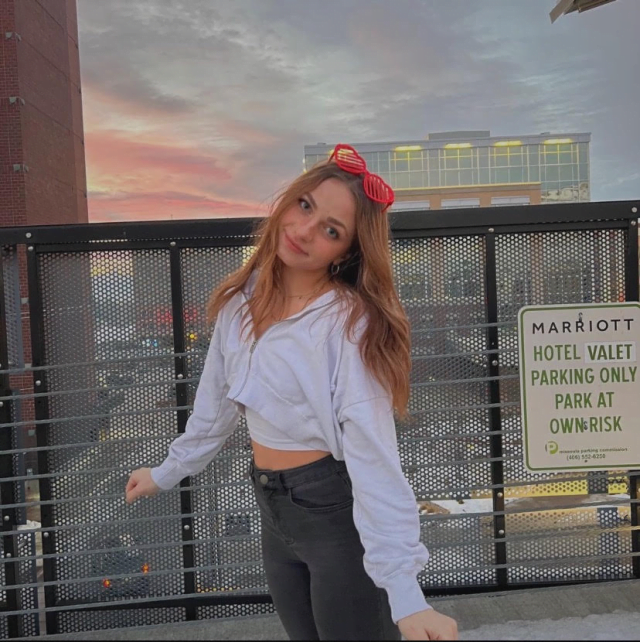 Nora Peragine, Reporter
My Name is Nora Peragine and I'm a senior here at Sentinel. I danced for 13 years and just recently quit due to a ongoing injury so I have lots of free...