Money Management with Madeline
If money can't buy you happiness then why does it feel so freeing? I, like many people, love spending money. Clothing, concerts, food, and coffee take up the bulk of my spending on any given month. Here are five ways to manage your money and avoid breaking the bank:
Give yourself a limit: Easier said than done, but if you can access the money in your bank account think about your wants, needs, and what you're saving for in the future. Say you have $300 in your bank account, but you and some friends are planning on dinner later in the week and you also need a new pair of pants. Having a limit of $100 for the weekend is helpful when making a budget for your meal and new clothing item.
Track your spending: If you don't have online banking, that needs to be a priority. It's easy (if you're 18) and it has helped me track my spending and income every month. Every major bank has an app or online portal and it makes it easy to look at how much you've spent from that account and what income you have had in the past month. Many times employers will deposit biweekly or twice in one month and the hours worked can help you estimate your monthly income to track your expenses and make room for your wants.
Limit the monthly dues (memberships, subscriptions, etc.): Subscription boxes and music are fun, but $10-12 every month adds up to over $120 a year. With little to no income, that could be hard to manage for many students. These double with shipping fees and other expenses as it is nearly impossible to just stop spending money. Keep emergency expenses in mind as well. Something as minor as forgetting water on a hike might lead you to spend money on a drink while you're out. This varies from more expensive circumstances like getting in a car accident and having to spend $1000 or more for something that you had little to no control over. Limiting spending of wanted items can leave for more leeway if an emergency occurs or if another circumstance demands funds.
Don't spend money you don't have: Again, easier said than done. I am especially guilty of thinking that picking up a shift later in the week will compensate for the spending from earlier in the week. This goes back to having a limit and tracking your spending so that you don't run the risk of having an overdraft or being strapped for cash at a crucial time. If you need to pay for something later in the week certain funds need to be allocated in order to avoid debt or an overdraft.
Hunt for that bargain!: I never have, and never will understand people who refuse to go thrift shopping. Thrifting could give a lightly used piece of clothing a new home and work to avoid pollution of clothing. Many thrift stores try to keep prices under $20 depending on the item. Many thrift stores also pick up items that have never been worn or used and resell them for less than half of the retail price. But thrift stores aren't the only way to hunt for a bargain. Stores are constantly moving items to the sale rack in hopes that they can be picked up before being tossed out or given to a store like TJMaxx or Ross. I recommend ReStyle and the Underground Thrift store downtown have great deals for clothing, houseware, and books. It truly is a win-win situation when you can give a used item a new home for such a low price.
About the Contributor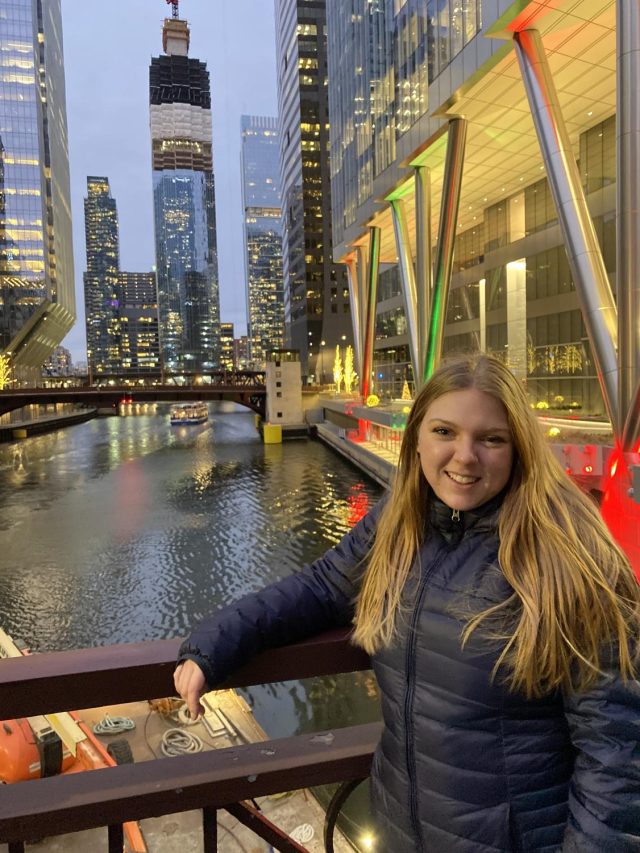 Madeline Bates, Editor
Hi! My name is Madeline Bates and this is my first year on the Spartan Scoop staff as Co-Assistant Editor. As a senior, I am trying my best to get as involved...