Tupac Shakur LA Exhibition
Tupac Shakur was a rapper who was one of the most influential people of his generation. His music was unapologetic and it didn't have a filter. His music was pure emotion, and he rapped about his true point of view and perspective of the world. He rapped about equality and feminism, and often times made tributes to his mother. One of Tupac's well known quotes is: "If you can make it through the night, there's a brighter day," Along with rapping, he was known for his acting and activism that continued to impact the world till long after he died.
In 2017, Tupac was introduced into the Rock & Roll Hall of fame. He's now in a 20,000 square foot exhibition titled "Tupac Shakur". This exhibition opened on January 21st and runs through June of 2022. This piece represents his worldview, art, and how he became a symbol of his generation. Tupac was truly known for his fight for humanity and making his voice known. He is said to be revolutionary. The exhibition is called, "Wake me when I'm free," which is a poem he wrote as a teenager. The exhibition is filled with items from his career. Song lyrics in his notebooks, music,  outfits, and even his tattoos  were made into three-dimensional sculptures. There is also Black Panther memorabilia, which is tied to his mother who was a political activist, and was the most influential person in Tupac's life. Afeni Shakur, Tupac's mother, was really the one who created the idea of the exhibit before dying in 2016.
Afeni Shakur wanted people going through the museum to feel like they were walking through his life. Walking into the museum, you are in a glossy white room that leads to a hallway that has Tupac's tattoos protruding out from the walls. It really shows you how Tupac's body was decorated. After the hallway showing off Tupac's tattoos, you enter rooms dedicated to Afeni Shakur which shows how important she was in Tupac's life along with many peoples life because of her well known activism.
This museum was built not only to recognize Tupac's memorable work but also with the goal of making you a better you when you leave the museum. The creative director of the museum, Jeremy Hodges, made it clear that Tupac was a prolific artist, and he was an inspiration to so many people. His work done while he was alive is still impacting people's lives.The makers of the museum want you to leave the museum recognising Tupac.  He wasn't just a rapper, but he an influential person and a vital piece to his generation.
Sources:
https://www.wakemewhenimfree.com/
https://live365.com/blog/tupac-shakur-estate-unveils-wake-me-when-im-free-exhibit/
About the Contributor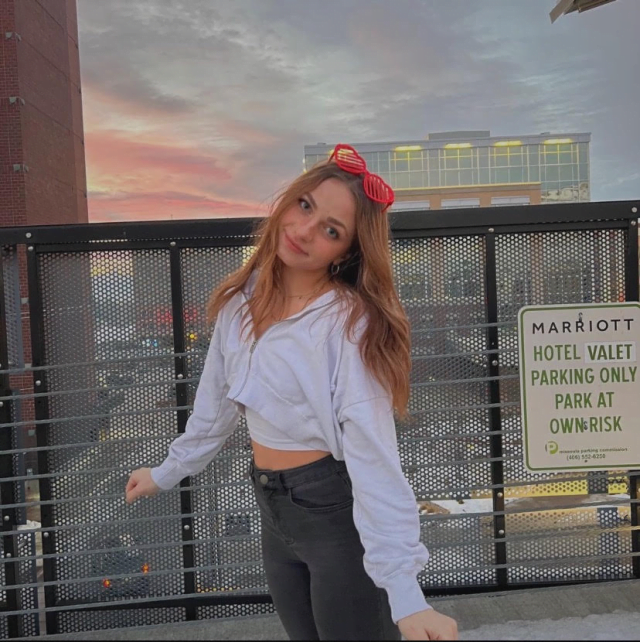 Nora Peragine, Reporter
My Name is Nora Peragine and I'm a senior here at Sentinel. I danced for 13 years and just recently quit due to a ongoing injury so I have lots of free...