"Cannot Unread This Type of Content"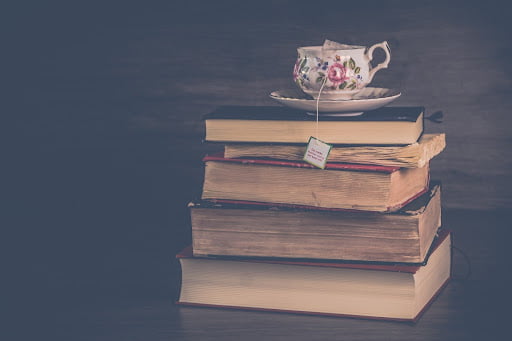 Texas schools have been in the headlines recently, but it isn't because of academic achievement. Texas schools are pulling many books off shelves and reviewing other books that were deemed 'pornographic,' according to NBC News reporter, Mike Hixenbaugh. The change was started by students' parents who found certain books inappropriate to check out from public schools. One parent described some of the books as "indoctrinating kids to a dangerous ideology" (Hixenbaugh). The majority of the books being taken from the shelves are books that speak on sensitive topics, such as sexuality and racism, with characters of LGBTQIA+ identification. Nine books have already been removed from the Katy Independent School District and there are many other books that are under review.
One student, of the Katy Independent School District, explained that one of the books banned from her district had given her support when trying to find a way to come out to her parents as queer: "' I've struggled with my own identity as a queer person, it's been really, really important to me that I have access to these books,' said the girl," whom NBC News is not naming to avoid revealing her sexuality. "'And I'm sure it's really important to other queer kids. You should be able to see yourself reflected on the page.'" The book she felt represented her struggle was Jack of Hearts (And Other Parts), by Lev AC Rosen. Concerned parents spoke on the book saying one "cannot unread this type of content," and then stated, "I would like to protect my kids' hearts and minds from this." Eight more books of similar content have been banned from the district.
Schools are under major scrutiny for supplying 'controversial' books to students. Texas republican state official, Governor Greg Abbott, stated his opinion of the severity of the books and called for criminal charges pressed against the staff members supplying the books. Another state representative, Matt Krause, stated that he "made a list of 850 titles dealing with racism or sexuality that might 'make students feel uncomfortable' and demands an investigation." In response to all of the scrutiny against the libraries of the district, librarians are pushing back and creating a social media account in protest.
Ten retired and current librarians are running the account and getting the '#FReadom' trending. Carolyn Foote, a retired librarian from the Austin area, commented on the choice of checking out books at libraries, "'A library is a place of voluntary inquiry. That means when a student walks in, they're not forced to check out a book that they or their parents find objectionable. But they also don't have [the] authority to say what books should or shouldn't be available to other students.'" With all of the media attention, parents across the country are calling for actions and even threatening those involved in the free reading movement. Because of the threats and blatant disregard for students' choice to read freely, at least five librarians are retiring. The issue was so infuriating to book-loving people that even an author of one of the books banned spoke up.
The author of the book Out of Darkness, Ashley Hope Pérez gave her thoughts on her book being pushed by parents for a ban in the Texas district, "'The reality for most kids is that difficulties, challenges, harm, oppression — those are present in their own lives, and books that reflect that reality can help to make them feel less alone.'" The author went on to make claims that kids aren't exposed to emotional 'darkness' in books alone, so worried parents should stop pretending books are the root of emotional trauma. The fight will remain ongoing and the only way to satisfy one side is to silence the other side's voices.
Texas has been in the news for a lot of controversial topics and usually right-leaning decisions, but books are where some Texas residents, and the country, draw the line. People are fighting non-stop to make sure that students' options of reading aren't limited because of uncomfortable topics. Some parents, on the other hand, are striking down many books because of the uncomfortable topics that could be influential on their children's impressionable minds. The right to read is being silenced because of controversial topics. Librarians and students aren't going to rest until reading books is no longer viewed as political but rather a matter of interest.