NATIONAL MERIT FINALISTS 
SHS is proud to announce three National Merit Finalists
The National Merit scholarship program is an academic competition for recognition and scholarships that has existed since 1955, and every year around 1.5 million students enter the program. This scholarship is awarded to students who have a record of achievements in academics including test scores and quality grades, leadership skills, and extracurricular activities. High school students who enter the National Merit scholarship program are those who take the SAT/PSAT (meaning that winning is not easy and certificates are given to hard workers who have had solid test scores and grades throughout the entirety of their high school careers).
In February of this year, over 15,000 semi-finalists were chosen nationally to advance in this competition. Then, principals are notified and their semifinalists students are awarded certificates indicating that they are advancing. When it comes down to winner selection, all Merit winners are chosen upon their abilities, skills and accomplishments. Along with academic achievements, a variety of information is available for the NMSC to review: PSAT index scores, the high school's handwritten letters of recommendation, information on each student's leadership, and the finalist's essays. From the beginning of March through mid-June, finalists are decided based on this criteria.
Approximately 7,250 high school students are selected to receive a Merit Scholarship award annually, and the award can be given in three different ways: corporate-sponsored merit scholarship awards, college-sponsored merit scholarship awards, and the National Merit $2,500 award. These scholarships are operated without government assistance,the main purpose being to identify and honor academically-talented students (as well as provide efficient and effective program management for organizations who hope to sponsor college undergraduate scholarships. This scholarship program has helped students be able to find the right college for their academic goals and ultimately helps these students find success within their college experience. This program has also been able to help students pay the debts of college and gives them the hope that they will be able to do good in college without the worry of the financial burden that colleges can cause.
Here at Sentinel High School, three finalists were selected; Conner Mizner, Callum Coots and Ivan Shadow. Finalist Ivan Shadow, a senior here at SHS, took the PSAT as a sophomore and had one of the top scores so he was advanced to a semifinalist in the scholarship program. Ivan then wrote an academic essay and submitted other personal information and kept advancing within this program until he ultimately became a finalist. According to Ivan, "If you become a finalist in the Merit Scholarship program then schools like Alabama will give you a full ride and MSU gives you two semesters free". Meaning this scholarship is huge for those who are planning to attend college after high school. This scholarship is also a huge honor to receive due to it being only awarded to those with huge academic achievements.
About the Contributor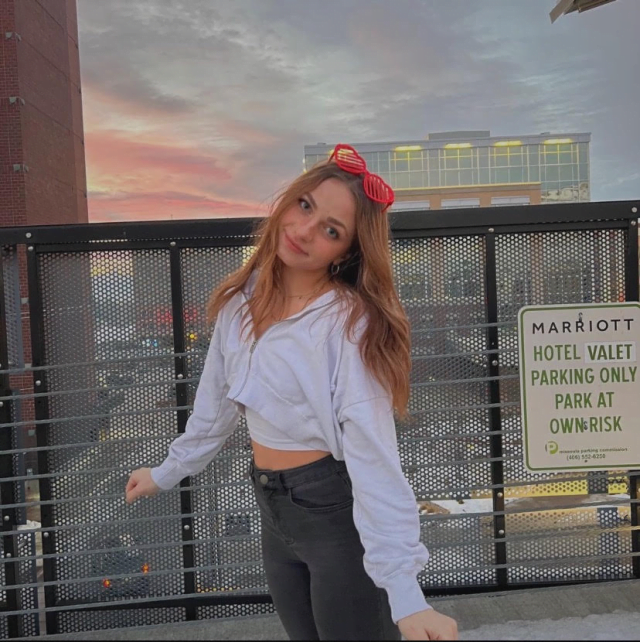 Nora Peragine, Reporter
My Name is Nora Peragine and I'm a senior here at Sentinel. I danced for 13 years and just recently quit due to a ongoing injury so I have lots of free...