My Expertise In Clubs And Extracurriculars
At the start of each school year, primarily the start of freshman year, students get to listen to the staff and Spartan Ambassadors preach about all things Sentinel. Don't get me wrong, a lot of this information is somewhat important to navigating high school, but there's a specific part of their presentation that's more noteworthy, and it's the "get involved at Sentinel" segment.
This focuses on the importance of- you guessed it- getting involved at Sentinel. Getting involved can be joining the Sentinel Cheer Team, going to weekly meetings for Sentinel's Eco Club, or joining Health Occupations Students of America (HOSA). Becoming an active member of any sports team or school club is one way to get involved at the school, and it's genuinely an amazing thing to do. It provides a space to meet new people, learn new things, and have fun.
Activities and clubs provide an easy way to make lasting friendships, build independence, and help create a healthy space for teenagers. The most important part, however, is that they give students a chance to explore their interests and broaden their horizons. You can easily pursue something that you're already passionate about. For example, if you like to dance, join the Sentinel Dance Team. However, you can also try something completely new. You can know nothing about public speaking- terrified of it even- and still joinSentinel's Speech and Debate team.
Sadly, I'm not a part of any of the organizations I listed above. All of them are amazing, but they aren't really my cup of tea. As of right now, I'm a member of the Sentinel Dance Team, Spartan Ambassadors, and National Honors Society (NHS).
Granted, there are only three activities listed above. However, getting engaged at school requires a lot of time and dedication. Each club and activity has different requirements to join, and each one has different jobs and responsibilities that you need to take care of in order to remain. I made the smart decision to choose activities that I knew I could dedicate my time and my abilities to. All of them have helped me in my academic journey and have provided me with so much joy throughout my years at Sentinel.
Dance Team
The Sentinel Dance Team has been an amazing community of empowering women. I've been a member since freshman year, and have been a co-captain for junior year and senior year. If I'm being completely honest, the morning practices were far from my favorite part. However, all the excruciating running exercises and formation changes were all worth it when it got all put together for a performance. Football, basketball, volleyball, and assemblies were the highlight of my four years here at Sentinel. Dancing in front of a huge crowd with some of my favorite people in the world was an amazing feeling.
Spartan Ambassadors
For those who are unaware, is a group of sophomores, juniors, and seniors who help out current and incoming freshmen. We set up open houses, question panels, and tours of the school. This activity does not require a lot of time dedication. There are only a few meetings and necessary collaborations to put together organized projects and tours for 8th graders and freshmen. I think we put on activities for underclassmen around 5 times a year. However, it does require a dedication to responsibility. It's your job to provide accurate information in a way that isn't completely boring. You're also in charge of a large group of young people, so being on time to activities and keeping them all together is key. Being a part of this amazing group of people was so much fun. Working with my colleagues to help make Sentinel a welcoming and informative place is something I'll never forget. Applications for Spartan Ambassadors are open near the end of the year for current freshmen, sophomores, and juniors.
National Honors Society
You apply for NHS at the end of the year and wait for their decline or acceptance. Getting accepted into NHS in my junior year was a huge motivation for me to continue strong in school. This is an academic club that requires a fair amount of your time. Not to the club itself, but to the hours of community service that are due in late April. The people who are members of this community are amazing and nothing short of 'the best of the best,' I can't wait to graduate with them and see what we do in the future.
Since my amazingly long list of three activities obviously qualifies me to write this piece, I have some closing words of advice. The upperclassmen and staff saying to "join sports" or "get involved" may seem a bit preachy at times, but they come from a good place. Following your interests and/or finding something completely new are two of the most important things you could do in high school. I would recommend participating in even ONE activity or club. Whether it be pursuing a leadership position in the student government or giving back to the community in Key Club, there's definitely something for everyone. In my experience, the relationships and skills I've gained from extracurriculars are invaluable.
About the Contributor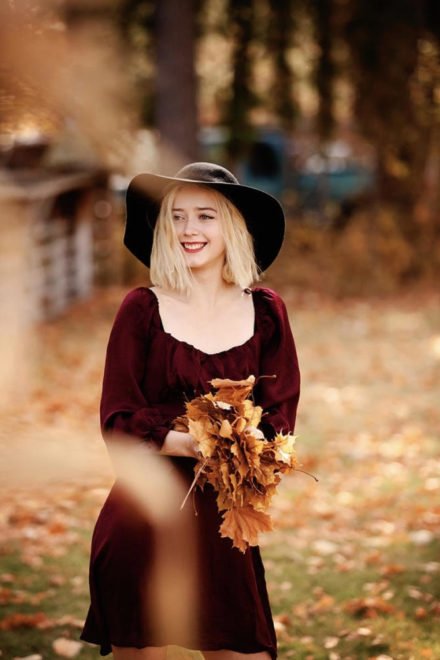 Rowan Lucas, Editor In Chief
She/Her. Hi. Sorry for sounding corny but I've been labeled as "edgy" by several different people (all adults) this week so I've decided that it's...