Grateful Dead: Greatest Hits
The Grateful Dead formed in 1965 and, whether or not you like their music, there is no doubt that they changed the lives of many people. Although most of their music was revolutionary, some songs stick out to me more than others. These are my top ten Dead songs and why.
10. "Truckin'"
I love this song, but to me, the words aren't super impactful. It is a fun song to listen to and sing along with, but it doesn't have any emotional impact on me. There are songs that you just need to sing and dance to, this is one of those songs, but it is still lower on the list.
9. "Friend of the Devil"
This song is so calming to listen to. Yes, the lyrics aren't the happiest, but Garcia has such a cadence to his voice and in this song it really stands out to me. The actual lyrics are emotional in their own way, and the song just captivates you.
8. "Sugaree"
This song is fun and catchy, but I think for most people it might not be in the top ten. This song for me is here almost entirely for nostalgia's sake as it is one of the first songs I listened to, and, for years, I didn't even know it was a Dead song. Aside from the nostalgic aspect, this song is still very good and it is an amazing song to dance to.
7. "Casey Jones"
This song is based on an old American folk tale that is based on an actual person. The Dead's take on his story is well written and the layers make it all the more interesting. On top of that, the lyrics are catchy and it is just an all around fun song to listen to.
6. "Ramble on Rose"
The Grateful Dead had an amazing rhythm with this song. Throughout the verses, Garcia repeats lines with just a slight twist, which adds an extra rhythm to the song. On top of that, Garcia has amazing guitar parts in this song that work to enhance the beauty of the song over all. The final part of this song that is so amazing is the harmonies.
5. "Uncle Johns Band"
Uncle John's Band is an extremely rhythmic song, even more so than the last one. Garcia's words seem to push the listener forward, even if it's at a relatively slow tempo. The meaning behind this song, when you really listen to the lyrics, is something that most people are familiar with and Garcia does an amazing job executing that feeling. Overall this is an amazing and catchy song.
3. "Fire on the Mountain"/ "Scarlet Begonias"
These two songs are almost impossible to rate separately, because, almost everytime I listen to them, it is together. The songs fit so well together in my mind not putting them together felt wrong. The beat of "Fire on the Mountain" is slower than "Scarlet Begonias" and the keys are different, but they work so well together. If I were to rate them individually, I feel they would still be in relatively the same position on this list, but I didn't want to.
2. "Peggy-O"
This song is definitely a close second to "Ripple" and it bounced back and forth between first place and second for a while, however I did end up putting it second purely because of the amount of times my father has spent looking for one specific rendition of the song, so I've heard it play ten times in a row with slightly different audio qualities. That wasn't enough to bring it down far though, because this song still retains all of the amazing qualities of any Dead song, it just does it so much better.
1. "Ripple"
This is a magical song. Garcia's words are heartfelt and hopeful, but there is still a certain unsurety that truly brings out the emotions in the song. Throughout the song, Garcia is singing about finding a place where you belong without a doubt. I absolutely love "Ripple" and I don't think any songs can really live up to the beauty of these lyrics.
I absolutely love The Grateful Dead, and all of their music, so this list was especially hard for me. The music the Dead created was breathtaking and beautiful. The fact that I will never get to see them live is very sad, however knowing that their music is out there, and that I can still listen to it is definitely heartbreaking. Go listen to the Grateful Dead, or any of Jerry Garcia's music for that matter. Experience the true American Beauty.
About the Contributor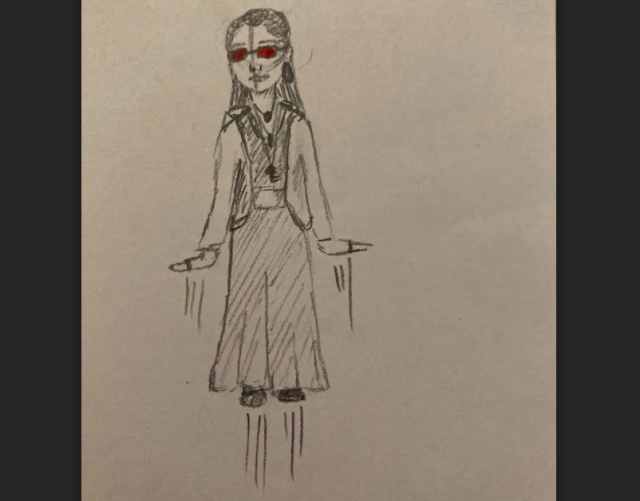 Harper Jontow, Editor
I guess I'm an editor. Good luck y'all