Tips for Going to Disneyland
Ah, Disney. The happiest place on Earth. Well, unless you aren't fully prepared for the extensive lines, frequent shutdowns, and teeming crowds, Disneyland can be overwhelming to say the least. Over spring break I visited the park, and here are a few things I wish I would have known prior to adventuring through Disneyland.
If you're spending the money on tickets to go, spend the extra money to buy passes for the lightning lane. This blunder was my biggest mistake. I did not have a fast pass and spent the bulk of my time grumpily waiting for the line to shuffle forward. Wait times for rides read anywhere from 25 minutes to 115 minutes. However, the most common allotment was around 60 minutes. Many times my group chose to stand in a 75 minute line because it was the shortest wait time in the park. However, at the end of my visit, I was fortunate enough to have an adult I traveled with buy me and my friend a lightning pass to squeeze in one last ride. I was shocked. We zoomed past dozens of visitors waiting in the queues and boarded the ride within 10 minutes of entering. I know people who had purchased these passes and were able to ride every attraction in the park and have time to shop and explore as well. Disneyland is expensive, but paying the extra money for the lightning passes is well worth it. 
Another mistake of mine was not downloading the Disney app on my phone. In an attempt to save battery life, I relied on others to relay information to me. This caused lots of waiting, frustration, and frequently asking to take my friends' phones to look for myself. Due to a lack of sleep, this led to an increase in butting heads within my group. The Disney app is helpful. You can find lists of restaurants, rides with their associated wait times, gift shops, make reservations, and more. I, when I looked at the app, found the map feature to be the most useful; I easily got lost, so the map came to my aid many times throughout the day. Save yourself the frustration and hassle and download the app for yourself if you go to a Disney park. 
If you stand in line for a ride — because you didn't buy the fast passes like I encouraged you to do —  and the ride breaks and/or shuts down, demand a reimbursement. This could be a fast pass, or a slip, ticket, or stamp that functions as a pass to get to the front of that ride's line when it opens again. My group made this mistake unfortunately many times. We had horrible luck with actually getting on rides at Disney. However, we just dusted ourselves off and went and stood in the next line. We later learned that we should have demanded compensation for our loss of time. So if a ride shuts down and you lose an hour or more of your time waiting for a ride you can no longer go on, try and get something to make it more worthwhile. 
When it comes to food at Disneyland there is a vast array of options. From savory foods to sweet desserts, the park is stuffed with restaurants and vendors in every nook and cranny. Personally, my group enjoyed a filling and delicious lunch in "New Orleans" at Royal Street Veranda. This little restaurant served us clam chowder or steak gumbo (there was also vegetarian gumbo) in a bowl made of sourdough bread. It was scrumptious. These meals were relatively cheap in comparison to others in Disney, coming out to be around 12 dollars ($11.49 exactly without tax). If you're looking to not spend too much money on food after buying those fast passes, I recommend checking out this place. However, since there are so many options strewn throughout the park, I recommend you plan out where to go ahead of time. Perhaps this means choosing one meal and one treat in every division of the park, or selecting your top five restaurants to pick between when your stomach begins to rumble. A great time to do this is on the bus (or tram) over to the park. 
One last tip. Travel to the park with a group of friends, or at the very least people who you enjoy being around. It would make your time even better if you all have similar wants when it comes to exploring the park. For example, people who ride rides and excitedly adventure for a few hours and then want to be accompanied by others who are just there to shop or ride attractions around-the-clock may not get along like tea and sugar all day. However, despite your best efforts, the milk could sour anyway. In that case, remember to take deep breaths, calmly voice your wants and opinions, and try to make the best of every situation. If you all want to do too many things and attempt to figure out a way to cram it all in, plan on staying for an extra day or two. Disneyland, while smaller in size than Disney World, still has oodles of sights to see, food to sample, and rides to enjoy. Set your own pace, and if it's not go go go and you're still longing to do more, stay another day! 
Those were my five tips for enjoying Disneyland! Happy and safe travels!
About the Contributor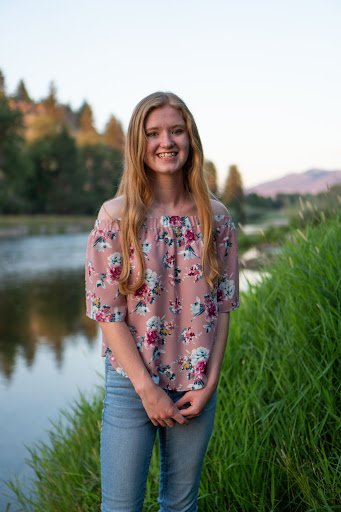 Tessa Macklin, Editor
Tessa is a senior this year and is an enthusiastic member of the band program at Sentinel. She plays the flute, and she also enjoys reading books for fun...