New Arizona Anti-Abortion Laws Emerge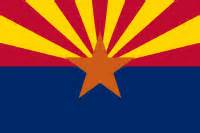 The GOP-led Arizona Senate decided on Tuesday to ban any abortion after the fifteenth week of pregnancy. They're joining 9 other states in implementing pre-Roe abortion bans, including Mississippi, Texas, and Georgia.
New anti-abortion laws are springing up all over the United States. The majority of the states that are implementing the laws are red states, but a 2020 election blue state just voted and passed an anti-abortion law. According to Planned Parenthood, Arizona passed a bill with a 16-13 vote, inspired by a Mississippi bill, stating that after the fetus is 15 weeks developed that an abortion cannot be performed. Multiple states have taken similar approaches to the state's abortion stance. There are two sides when it comes to abortion and pro-choice people were not silent when the bill surfaced.
The new Arizona anti-abortion law is causing a lot of tension across the state. Advocates for abortion rights and medical organizations have been very vocal of their opinion on the bill. Planned Parenthood reporters stated there was a press conference and protest during a committee meeting before the bill was passed. Studies show that the groups most affected are people of color including Indigenous, Black, and Latino women. The listed groups traditionally have less access to health care, which makes it very difficult for women to find the help they need in those short 15-weeks that women are restricted to when deciding to receive an abortion or not. A reversal of Roe v. Wade could affect millions of women. Guttmacher Institute, a leading pro-choice organization, researched the effect of this overturnal and found "nearly 40 million women of reproductive age (13 to 44) live in states with policies hostile towards abortion rights, while about 26 million live in states that have demonstrated support for abortion rights." They also found that 26 states are certain or very likely to ban abortion after Roe is overturned.
Statistics show that anti-abortion bills are more harmful than helpful, according to Planned Parenthood. The debate for abortion rights will continue because neither side wants to compromise.
These laws are obviously controversial, and will be reaching the Supreme Court sometime this year. Alabama was the first to implement a modern abortion ban in 2019, and since then its been common knowledge the Court would get involved.
The Supreme Court is currently held by a Republican majority with 6 of the 9 justices holding this ideology. Half of which were appointed by Trump. With this reality, it makes it much more realistic to see Roe V. Wade overturned. Many of the justices have made previous statements to make this concern much more real.
All three of the Democratic justices have been previous supporters of abortion rights, including Justice Breyer who is supposed to resign at the end of the year. However, on the other side, we've seen much precedence to their viewpoints. Justice Thomas has served longest on the court and was there to rule on Planned Parenthood v. Casey. During this case he joined 3 other members in saying that Roe was wrongly decided. Justice Alito Jr. and Justice Gorsuch have also ruled in favor of stricter abortion restrictions in their political history. Justices Barrett, Kavanaugh, and Roberts Jr. are a bit harder to pinpoint as they're all newer justices, however, it wouldn't be mind blowing to see these three conservative justices vote with their old party affiliation.
Pro-choice-leaning people are showing their disregard for the bill and want to spread awareness that the anti-abortion bills are a war against women that is desperately trying to squelch what few bills are in favor of them. Alexis McGill Johnson, President and CEO of Planned Parenthood America, explained her beliefs on why the bill is being pushed so consistently throughout Arizona and the United States: "A ban is a ban, plain and simple. The goal of this abortion ban, like all others, is to stop people from accessing essential health care and to take away Arizonians' power over their own bodies, their lives, and their futures. Planned Parenthood will continue to fight for our patients in Arizona to ensure they can access the health care they need — and deserve." Organizations across the United States are watching the progress of the bill, and how the House of Representatives will react to it.
The "trend" of states trying to pass anti-abortion laws is becoming very apparent. Pro-choice people and organizations are not going to stand and watch when their belief system of choice is being threatened in the Arizona House of Representatives and other states alike. Additional bills are also up-and-coming. These could limit the number of abortion medications and even a bill that could make performing an abortion after 15-weeks a class three felony. The fight for the (now) right to have an abortion after 15-weeks is slowly losing purpose in multiple states. Pro-life people and pro-choice people are not going to settle, so the fight for abortions can only end in a "winner take all" situation. At this point, the protections offered by Roe V. Wade are no longer certain, and the constitutionality of this lies in the hands of the Supreme Court.
About the Contributors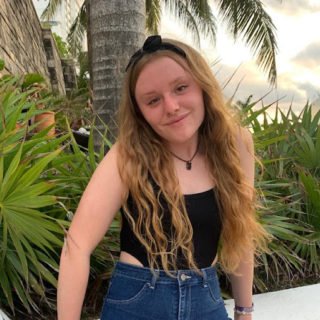 Delaney Crum, Reporter
My name is Delaney Crum, and this is my first year being a staff member of the Spartan Scoop.  When I asked my mom about how I should introduce myself...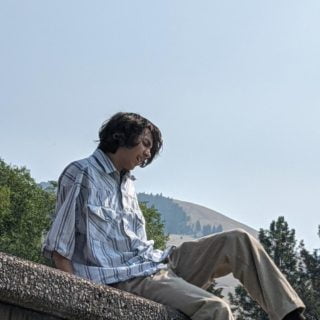 Max Nordquist, Podcast
My name is Maxwell Nordquist, I'd say I'm a pretty contained person; It takes a second for me to show emotion around people. I've been doing parkour...