Arbery Trial Update
Ahmaud Arbery was born May 8th, 1994, and lived in Brunswick Georgia, he graduated from Brunswick high school where he was a star football player, his friends and family knew him for his "sense of humor and big heart". In 2012 Arbery had started South Georgia Technical College in hopes of a career as an electrician. Arbery ended up pausing his studies to save money and had plans to work for his father's car wash and landscaping business with the idea to re-enroll in college when he was financially stable. Arbery frequently went on runs and was normally seen in Santilla Shores. In the afternoon of February 23rd, 2020 Ahmaud Arbery was shot while running in a neighborhood in Santilla shores, his autopsy revealed that his death was a homicide caused by three gunshots, two shots into his chest, and one shot into his wrist. 
Three men were convicted of murdering Ahmaud Arbery were found guilty in a federal hate crimes trial. The men convicted of this felony are Gregory Mcmichael, his son Travis Mcmichael and neighbor William Bryan.  The jury was made up of eight White people, three Black people, and one Hispanic person. They convicted the three men of violating Ahmauds Arberys civil rights and targeting the man because he was black and they were convicted and found guilty of attempted kidnapping and use of a firearm during the crime. Arbery's family's response to the charge was that it felt like a small victory because Ahmaud Arbery had won. Once a graphic video of Ahmaud Arberys killing came out the case became a national reckoning of racial injustice. What happened to Ahmaud Arbery should have never happened but the family and community find it important to the racial injustice statement.
The final charges of this trial resulted in Travis McMichael being found guilty of malicious murder and Gregory McMichael being charged with felony murder, both of them will spend life in prison with no parole. William Bryan who was also charged with felony murder was sentenced to life in prison with the possibility of parole after 30 years. After the results of this trial, Civil rights leaders said; " Today certainly indicates progress, but we are nowhere close to the finish line. Keep marching. Keep fighting for what is right. And never stop running for Ahmaud". The tragic death of Ahmaud Arbery will never be forgotten and his spirit will live on. 
About the Contributor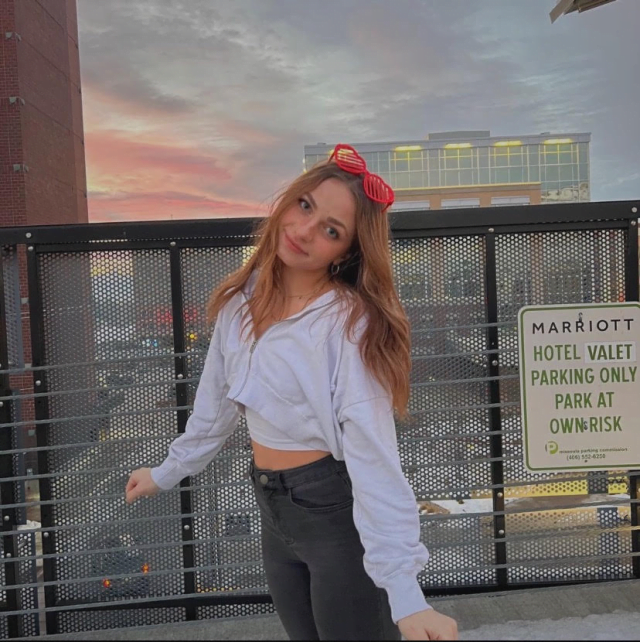 Nora Peragine, Reporter
My Name is Nora Peragine and I'm a senior here at Sentinel. I danced for 13 years and just recently quit due to a ongoing injury so I have lots of free...