2021 Local Holiday Shopping Guide!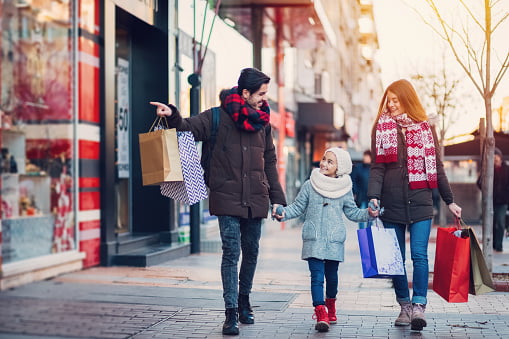 In the last holiday inspired shopping guide,  I encouraged everyone to shop locally if possible.  I know the struggle of finding the perfect locations to find a sustainable gift for that special someone, so I will be listing locations that provide quality gifts for everyone on your Christmas list.  Downtown Missoula is a major hot spot for the perfect local gift, but I will also list places all around Missoula to provide the perfect gift.  The following locations are my top six stores to find the perfect gift for the holiday season.
Golden Leaf Studios – 2901 Brooks Street (located in the Southgate Mall)
Golden Leaf Studios has a plethora of gifts that can suit everyone's needs.  They carry crystals, candles, soaps, teas, bath bombs, and most importantly, decor with amusing phrases that aren't crazy cheesy.  Best of all, the majority of the products are Montana made! The staff are friendly and are willing to accommodate your any need or concern.  The products are on the more expensive side, but they're quality products that will be worth every dollar.  I would strongly recommend the teas.  I am a tea fanatic and their teas are rich and flavorful for any tea lover!  The brand recently just opened another location in Kent Plaza for a larger variety of selections.
Betty's Divine and Divine Trash – 5-9 South Higgins Avenue (Downtown on the Hip Strip)
Betty's Divine and Divine Trash are local favorites for Missoulians. They have a great staff and just about anything fashion related.  They have clothing (women's, men's, and unisex), jewelry, stickers, and shoes.  They sell name-brand items and soon after the holiday season, they will have a sale where everything in the main store is discounted!  It is a huge sale and I would recommend acting fast because by the last day of the sale, there is nearly nothing left to be purchased. Such a great deal goes fast!  Also, if you're a cat lover, I would highly recommend visiting Jethro.  Jethro is an orange and white cat that is a little hefty to say the least, who resides at the store.  Arguably, the best part of the shop is being able to pet and play with Jethro.
Goertzen Adventure Equipment – 1635 South Avenue West
Goertzen Adventure and Equipment sells handmade purses, satchels, wallets, and backpacks.  The products are made from great quality leather that comes in a variety of colors.  I got my mom a purse from Goertzen last year and it was an amazing experience.  The building was a bit intimidating, but once I entered I was immediately greeted.  The products are displayed on the walls too which makes shopping and looking very easy.  When purchasing the gift, I was granted a lifetime quality guarantee!  The clerk even stated that he would replace the item even if my dog chewed up the leather!  The quality of items and customer service cannot be found anywhere else.
Wear Your Roots – 225 North Higgins Avenue (Downtown Missoula)
Wear Your Roots is a Montana-based company that specializes in representing Montana in a creative way.  The majority of the merchandise has the state of Montana on it with tree roots growing below: truly a Montana staple.  Parts of my family used to live in Montana, but moved to another state. Every year, my family sends them Wear Your Roots products to remind them that Montana is where their roots began.  Products from the store are a great gift for out-of-state family, friends, or even close friends that need to have at least one item of Wear Your Root apparel to be a true Montanan.
Rockin' Rudy's – 237 Blaine Street (Downtown Missoula)
The best part about Rockin' Rudy's is the idea that no matter who you're shopping for or how well you know them, you can find a quality and unique gift.  If anyone cannot find what they need in Rockin' Rudy's, they're simply not looking hard enough. That store has just about everything.  I get all of my Hydroflasks and smudging herbs from here.  They even have children's toys!  If there isn't a vision in your mind of what you want to get someone for the holiday season, go to Rockin' Rudy's and there will surely be the perfect gift for the perfect someone.  If records are what is on the Holiday wishlist, stop by Rockin' Rudy's Record Haven on 845 Ronan Street.  Any music fanatic will appreciate the eclectic forms of music in the establishment. They also sell tapes if you really rock it old-school. 
The Book Exchange – 2335 Brooks Street
This holiday shopping location mainly caters to one group of people: people who are book fanatics. The Book Exchange has oodles of books with an abundance of different genres to satisfy every reader's needs.  I would strongly recommend "We Were Liars" by E. Lockhart.  Towards the beginning of 2022, there will be a prequel, "Family of Liars," which will hopefully explain the massive cliffhanger at the end of the novel that left me with plenty of questions.  The staff are kind and are willing to give their recommendations as well.  As the Book Exchange, they exchange books! If you have books you would like to donate for another reader to find, the store can give you credit for future purchases.  So not only are you cleaning up your shelves, but you are credited money on your account to select new books!  Another great aspect is that there is a Liquid Planet within the store.  They make some of the best drinks and pastries in the area.  Stop by The Book Exchange this holiday season for a great book for a special someone.   
Shopping local is not the easiest or most affordable way to shop for the Holiday season.  I ask that if you have the money and are willing to shop local, try looking into the benefits.  This is a small way of giving back to the community, yet still getting something in return.  Missoula is rich with local shops to shop for the season and I listed just a few to point holiday shoppers in the right direction for the shopping season. Happy holidays!
About the Contributor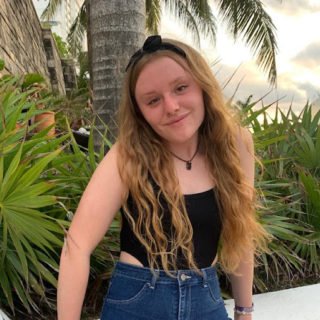 Delaney Crum, Reporter
My name is Delaney Crum, and this is my first year being a staff member of the Spartan Scoop.  When I asked my mom about how I should introduce myself...