SENTINEL WINNERS AT SKILLSUSA
Timothy Walters and Ethan Braun win their competitions at SkillsUSA Montana
In this year's SkillsUSA competition, two Sentinel High School students won their competitions. These two students were the seniors Ethan Braun and Timothy Walters. They were the best in their fields at the state level.
Ethan came in first in the Technical Drafting competition. This competition requires the participants to design blueprints of parts and accurately label and measure them. Ethan said that his participation and capability in this competition is almost entirely owed to his participation in robotics. The head coach of robotics is the same coach as the SkillUSA coach. Ethan said he was "voluntold" to participate in this competition, and his robotics coach signed him up for it. His coach knew him from robotics and knew that he would do well in the competition. He said he "didn't particularly want to" participate in SkillsUSA to begin with, but he soon became interested to see how his "abilities stacked up against other kid's abilities across Montana."
Ethan was required to draw and label all parts of a flange housing plate. He had 4 hours to complete the blueprints and diagrams, though he initially believed that he only had 3. The judge had told him that he only had three, so he finished faster. Later, he was told that he had an extra hour. He won the advanced division in technical drafting.
Ethan wants to become a mechanical engineer, and SkillsUSA has helped bring him closer to accomplishing this goal. SkillsUSA helps people like Ethan gain a sense of direction for what they want their careers to be. This organization nurtures interests of students across the country and helps these interests turn into careers.
Timothy Walters was the other winner in his competition division for Sentinel. Mr. Boot signed Tim up as well as Ethan for the SkillsUSA competition. He competed in the Technical Computer Applications competition, which is essentially IT with the use of Microsoft Suite. SkillsUSA has also helped Tim realize his career path, and he has figured out what he wants to do for work; he wants to work somewhere in the space industry designing communication systems for satellites.
SkillsUSA is an organization that works with students to ensure that America will have a skilled workforce for the future. It is a nonprofit organization in the United States that has been promoting career and technical education for over five decades. They are an education association that serves grades 6-12, and they have served nearly 14 million total people since 1965.
They have competitions each year that focus on career-oriented skills. In the competition itself, there are plenty of categories to compete under, from things like welding and wood-working and to things like job interviews and leadership skills. The organization was founded as the Vocational Industrial Clubs of America (VICA), and it has now become an extremely influential organization, and they have a presence in all 50 U.S. states and U.S. territories.
One of the main programs offered by SkillsUSA is the SkillsUSA championships, which are national competitions that allow students to use their skills in different occupational areas. The organization hosts regional conferences and a Leadership and Skills Conference that brings thousands of students together from across the U.S. There are solo and team events. Students are able to gain experience and meet with industry professionals who can help them jump-start their careers.
SkillsUSA also offers leadership training and development opportunities for students. They understand that leadership skills are vital for success in any career, and they have programs to help young people develop these skills.
About the Contributor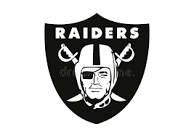 Sam Maney