QB DESPERATION IN THE NFL
Many NFL teams badly need a quarterback right now, but it seems there just aren't enough to go around.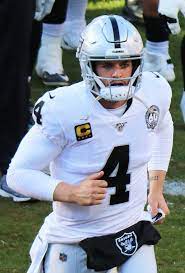 Right now, many NFL teams are in desperate need of a quarterback. These teams have nothing but mediocrity on the lineup at the QB position. The teams that have the greatest need are the Jets, Texans, Colts, and Saints.
Right now, there are very few free-agent quarterbacks in the NFL. Tom Brady would have been a free agent for next year if he hadn't retired. Now even Aaron Rodgers isn't sure if he'll play next year. The only feasible options at quarterback (not counting drafting) for these teams are limited to Derek Carr, Jimmy Garoppolo, and Baker Mayfield.
However, some major problems present themselves in the QB search.
The biggest problem for the Jets right now is their salary cap. NFL teams are only allowed to spend a certain amount on players' contracts each year, and the Jets are an estimated 2.59 million dollars over this cap. Zach Wilson signed a 4-year rookie contract with a fifth-year option, so the Jets would owe him 20 million if they released or traded him before 2025. Even though his contract isn't huge, Wilson's contract is a burden to the Jets right now. Wilson has been well below the league average in almost every category over the past two years. The Jets have the 13th overall pick in the 2023 draft. Aside from 2022, the Jets have pretty much squandered their recent high draft picks on players like Zach Wilson, Sam Darnold, and Alijah Vera-Tucker. If the Jets draft a quarterback with their first-round pick, they have to be smart about who they take. Available quarterbacks to them will probably be Will Levis or Anthony Richardson. They just have to be smart about their pick.
The Texans' starting QB last year was Davis Mills, who was inconsistent at best. They will have to consider finding a new QB. They are more capable of doing this than the Jets though. Texans are projected to have the fifth-most salary cap space out of all NFL teams. They have the second overall pick in the 2023 draft, so it's very possible that they take a quarterback with that pick. They will most likely select Bryce Young, QB of Alabama. With a lot of cap space, and the number 2 overall pick, the Texans won't be in too bad of shape at the QB position.
What about the Colts? The Colts have the number 4 overall pick, but CBS Sports thinks that the Colts will trade with the Bears for the number 1 overall pick. Indianapolis is in the middle of the pack for salary cap space. They have 14 million available. They still have Matt Ryan on the roster though, and they need to get rid of him. He got benched in the 2022 season until Jeff Saturday took over the team and re-named him the starter. The Colts will most likely get a QB in the draft because they have such a high pick and are pretty strong at the other positions (except for WR).
The Saints are likely to get Derek Carr. The Raiders allowed Carr to meet with them on February 8th of this year. The Raiders aren't going to get anything for him though. They will release him before they owe him 40.1 million dollars on Feb 14th. It will be interesting to see how that all goes down, but right now it seems inevitable that Carr will be released.
So the future is bright for some teams, but for others, it doesn't look so good in regard to the QB position for others. There are other teams that are in need of quarterbacks also, but we don't know enough about their situations yet to make predictions.
About the Contributor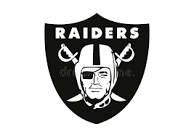 Sam Maney