THE MISSING INDIGENOUS
Those that have gone missing without a voice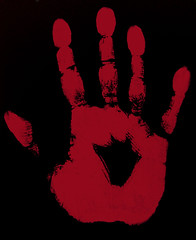 Each year many young indigenous women go missing from their reservations and even off the reservations. More than half of these cases are never solved or they are found dead. These numbers have risen since 2016 and numbers have gone from thousands to a hundred thousand. In 2019, 8,162 Indigenous youth and 2,285 Indigenous adults were reported missing to the National Crime Information Center, or NCIC(National Crime Information Center), out of a total of 609,275 cases. These numbers continue to rise and many families and communities fear for their women and young children. Many of these families and communities continue to try to prevent these horrific acts from happening, but there is only so much that can be done.
On May 5 of this year in 2022, tens of thousands of people across the nation participated in vigils, marches, debates, and community meetings to express their grief and bear testimony to a never-ending tragedy. At these gatherings, the majority of attendees wore red, and some had red handprints painted across their mouths as a sign for the thousands of indigenous women who have been killed or vanished throughout the years. A lot of women have put red on their dance regalias for when they go out onto the dance floors at powwows to show their support and many continue to try to spread awareness.
National data on the number of missing Native women at any given point is hard to collect due to the difficulty of reporting requirements and the fluctuation of people going missing and being found again. However, the numbers that are available reveal some of the barriers to addressing the crisis. According to the Bureau of Indian Affairs (BIA), in 2016, there were 5,712 reports of missing Native women and girls, but only 116 of those cases had been logged into the NamUs database. Most of the collected data focus on cases for reservation residents, but over half of the people that identify as Indigenous actually live in urban areas, suggesting that these values are likely undercounted. Even if it's not being covered by the big media there is a reason for it. The forefront lie issues stemming from the Indian Relocation Act and federal policies. Many Native Americans do not live on tribal lands or reservations (only 22%) and when someone goes missing, the community, and tribal law enforcement band together in search efforts. 78% of America's Native population lives off of the reservation with 60% of those residing in an urban area. Cities offer few ties to Native cultures, communities, and tribal law enforcement.
While women and girls are the primary victims of violence and human trafficking among Native Americans, they are not alone. People of all ages are victims of these horrific crimes, including men, boys, infants, and the elderly. In fact, 82% of indigenous men are victims of violence in their lifetime and Native children are more likely to experience trauma and abuse than their non-Native peers. And many of these male and elderly victims are not recognized as much and awareness of their disappearances is much less covered than much of the movement.
MMIW stands for the Missing, Murdered Indigenous women. It's a movement created to spread awareness and bring attention to the growing concern of the missing indigenous. Each year there are two important days for the MMIW cause: February 14 and May 5. February 14 is MMIW National Day of Action and Awareness. On this day, activist groups organize Women's Memorial Marches around the country to protest class disparity, racism, inequality, and violence against Native Americans. The largest march takes place in Vancouver, BC, and has become a central point in the fight against MMIW. May 5 is the official MMIW Day and is the most widely celebrated across the US and Canada. Every year, there are marches, protests, bike rides, fundraisers, and more to raise awareness for the MMIW cause and fight against the injustice that's happening to Native women and their families every day.
The MMIW movement's rising symbol has taken the form of a crimson hand covering one's lips. It represents every sister who has gone missing and whose voice has been silenced. It symbolizes the fact that during this crisis, both the media and law enforcement have remained silent. It symbolizes the oppression and exploitation of Native women, who are currently fighting back against the growing numbers.
Native American women experience the most violent crime rates of any demographic in the US. According to data gathered by the US Department of Justice, Native women are murdered at a rate that is ten times higher than the national average in several US counties. In comparison to white, Black, or Asian women, the same study shows that Native women are roughly three times more likely to be raped or sexually assaulted. Interracial violence against Native women (and Native males) is more common than intraracial violence, according to a 2016 report, meaning non-Native perpetrators commit the majority of violent crimes.
One of the biggest causes of death among female natives is murder, and many of these cases dont get solved. A lot of the time when these women and children go missing it's due to human trafficking. Many of these happen when these individuals are out alone or even at home sometimes. In First Nations communities, there is a general feeling of rage and grief. Sisters, wives, mothers, and daughters have left their families. There are families whose loved ones have vanished, leaving behind children growing up without mothers, grandmothers raising granddaughters, and mothers raising daughters alone. This causes further anguish for Native Americans on top of the problems that they've already faced. that are not able to mend. Justice is being prayed for by communities at gatherings and events more and more each year, but yet many still do not find the solace that they crave. Many are trying to help ease these events, but there can only be so much done.