THE DEATH OF SELENA NOT AFRAID
Selena Not Afraid's death nears 3 years, and Indigenous families are ready for answers
On January 1st, 2020, Selena Not Afraid went missing at a rest stop after having just attended a party the night previous. The girl, who was 16 years old, was a Native American, and was a part of the Crow tribe, who predominantly reside in the state of Montana. After a search that lasted for about three weeks, her body was found just southwest of the stop. It was determined that she died of natural causes (hypothermia) and it was ruled accidental. After almost three years, her family continues to search for answers.
Selena Shelley Faye Not Afraid was born on June 8th in 2003 as a twin to Jackie Big Hair and Leroy Not Afraid. Selena and her twin, Zoey, were the youngest of 5 siblings. The family lived in Big Horn County on the Crow reservation, just southwest of Billings. She went to high school in Hardin, Montana, and there, she enjoyed a large sum of activities such as volleyball, basketball, and riding horses. She wished to have her own farm and become an Indian relay rider when she grew up, as riding horses was one of her biggest passions in life. She was also immensely creative, as it was a huge part of her family. She loved to sew and create different bead works. Selena was described as being a spirited, bubbly person.
Not Afraid's life, however, was full of hardships. In 2013, her twin sister, Zoey, took her own life at the age of 11. As reported by the Billings Gazette, she lost her older brother, Preston Bell, who was shot by a cop at the age of 24. That same year, her oldest sister, Tristen Grey, was involved in a hit and run, and also passed away. Not Afraid was one of two siblings left, the other being her brother RJ. It would come as another loss when just 2 years later, Not Afraid would disappear from a rest stop in between Billings and Hardin, and would later be found dead just a mile from where she was last seen. The death was ruled as accidental, however some still speculate that there may be foul play involved.
On New Years Eve, 2019, Not Afraid attended a party on Montana Avenue in Billings. This party was said to have alcohol, and many of the people there, including Not Afraid, were drinking underage. That following morning, she, among five others, would pack into a vehicle and head for Hardin. It was around 2 p.m. that afternoon when the car started having troubles, and the group had to pull into a rest stop to fix it. By the time the vehicle had been up and running, Not Afraid had vanished, and the group ended up leaving her and one other behind. When family members went to pick her up, she was nowhere to be found. Jackie Big Hair, her mother, reportedly "…slept in her car for days… and [gazed] at the frozen highway where (Selena) had been reported missing…" (New York Times). On January 20th, 2020, Not Afraid's body had been found not even a mile southwest from the rest stop. Officials in the case ruled out foul play from the beginning, and after an autopsy revealed the true cause of death to be hypothermia.
Not Afraid's aunt, Cheryl Horn, would post a note on Facebook, saying: "We brought our baby girl home. Now she can Rest In Peace…" Many of her family members believed that her death was the result of something other than natural causes, and urged officials to look further into the case. Not Afraid's case gained a lot of publicity, and it shined a light on issues that Indigenous women and their children face every day. Statistics from Native Womens Wilderness show that Indigenous women and girls go missing at a rate ten times higher than that of any other race, and the third leading cause for death of Indigenous women is murder. Not Afraid's death resulted in a swift response, which was never the case for many of these women. A study done in 2016 showed that of 5,712 missing cases of Indigenous women and children, only 116 of these were reported in the U.S. Department of Justice's database. The majority of these deaths are found to be caused in majority by non-natives on Native-owned land. Some families feel frustrated that Not Afraid's case gained so much attention compared to others, and that some cases were never looked into further than finding and reporting a body. Some indigenous families wait for months to hear any news on family members' whereabouts, causes of death, autopsies, or toxicology reports.
There might be some good news on the case, however. Almost a year after Not Afraid had been found dead on December 23rd, 2020, officials charged 20-year-old Diandra Pitman with "endangering the welfare of children" (KULR8). It is said that Pitman invited Not Afraid with intentions to drink alcohol that New Years Eve. Pitman eventually ended up passing out at the place, and upon waking up, Not Afraid and the others within the vehicle had gone. While developments in the case are not being released anymore, none being featured in the local news in 2022, there might still be some hope that the case is still being investigated.
Selena Not Afraid's death sparked an outcry among Indigenous communities as it gained traction in the news. Many of the indigenous women and children who go missing or are murdered don't get this spotlight. While the official cause of death was determined to have been an accidental hypothermia, developments in the case further proved that some foul play was involved. As Cheryl Horn said in an interview: "Selena wasn't stupid. She's very smart. When that happened to her sister and to Preston, we spent all our time telling her about how to be safe. What to do, where to go, who to run to… So the fact that they tell me she ran into a field — I don't believe that."
About the Contributor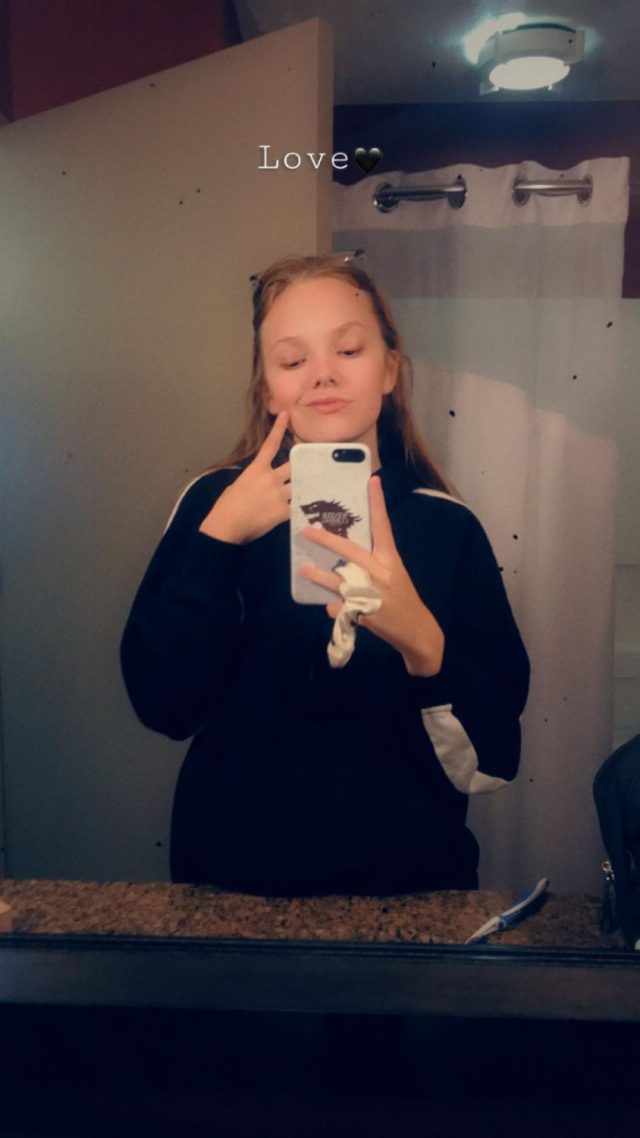 Finley Wiseman, Reporter
The only thing keeping me going this year is my paycheck.