SPIRITED
 "You've been Christmas caroled!"- Christmas Present Spirited
The new holiday movie Spirited was released November 11, 2022 and people are loving it. Spirited was directed by Sean Anders is a musical version of the classic Christmas movie A Christmas Carol by Charles Dickens. In this movie are talented actors including the favorites Will Ferrell and Ryan Reynolds who are also the producers. Since the movie is a redo of "A Christmas Carol", its plot is very similar, but Spirited is a modernized version.
In the original Christmas Carol, Ebenezer Scrooge is a grumpy miser that despises Christmas and pretty much anything joyful. In Spirited there isn't a grumpy miser but there is Clint Briggs played by Ryan Reynolds. Clint Briggs is the "dark soul" of the movie and can be described as a "grumpy businessman" who doesn't care for Christmas and what it has to offer. While the protagonist of the movie, Christmas Present, played by Will Ferrell, thinks he can change Clint Briggs. It becomes Christmas Present's mission throughout the movie to show Briggs the error of his ways with the hopes of making him a better person. Along with Ferrell's character trying to make Briggs better, these characters contribute as well; Kimberly (Octavia Spencer), one of Briggs employees, Marley (Patrick Page), Past (Sunita Mani), Yet To Come (Loren Woods/ Tracy Morgan) as well as many other characters with their wonderful performances.
In this version of the movie, there are multiple dance performances done by professional dancers, as well as lots of musical theater pieces done by the whole cast, including Will Ferrell and Ryan Reynolds. A few of the favorite songs on the soundtrack are: "That Christmas Morning Feelin'", "Present's Lament", "The Story Of Your Life" and many others which came with dance numbers. Something fans really enjoy about the movie is the energy of the film and a lot of the energy came from the comedy that the actors were allowed to add to their parts, especially Ryan Reynolds and Will Ferrell who are known for their comedy associated with every movie that they are cast in.
The movie overall was loved by the audience due to its holiday cheer, energy and entertainment but with a few flaws as well. According to Rotten Tomatoes , the movie did a good job following the plot of what Charles Dickens had originally written but is a little over stuffed with chaos and it's a movie you can "intermittently enjoy". According to the audience, Spirited is packed with singing and dancing and fulfills the "holiday spirit wishes". Other critics added that the comedy is genius in the movie due to its sarcastic effect and it has a good balance of snarky and heartwarming comments to entertain the audience.Spirited, the remake of Charles Dickens story The Christmas Carol was overall a major success in the movie industry and will be added to many fans' classic Christmas movies. This movie is still in the theaters, but it can also be accessed on Apple TV. Make sure to check it out so you don't miss out on a new favorite Christmas movie.
About the Contributor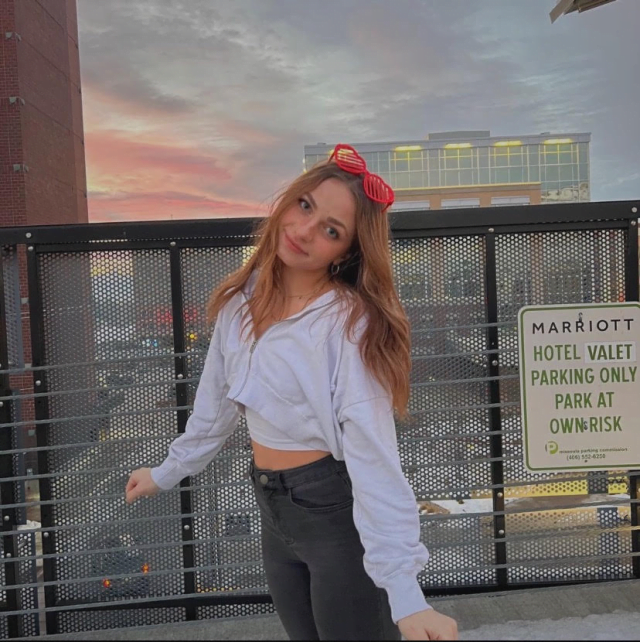 Nora Peragine, Reporter
My Name is Nora Peragine and I'm a senior here at Sentinel. I danced for 13 years and just recently quit due to a ongoing injury so I have lots of free...