STOCKTON KILLER
Why does California get all the killers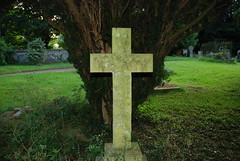 A man whose been suspected of shooting six men to death and wounding a woman in a succession of crimes in Northern California was arrested early Saturday morning. According to police, he drove through Stockton's streets while armed with a gun and possibly looking for more victims. Chief Of Police Stanley McFadden said at a media briefing that investigators started keeping a close eye on the suspect after receiving tips. They stopped him in a car around two o'clock in the morning in Central Valley city, where five of the shootings took place. Wesley Brownlee, 43, from Stockton, had a gun and was wearing a mask around his neck. He "was out hunting," according to McFadden. "We are confident that we prevented another tragedy". It wasn't apparent if Brownlee had a lawyer to speak. He was expected to be arraigned Tuesday on murder charges. A police photo showed the black-and-gray weapon allegedly carried by the suspect. It appeared to be a semi-automatic handgun containing some nonmetallic materials.
Before Brownlee was arrested, the police had been searching for a man clad in black who was caught on video at several of the crime scenes in Stockton (in this location five men were ambushed and shot to death between July 8 and Sept. 27). Authorities believe the same perpetrator murdered a man in Oakland, California, 70 miles away. In April 2021, a homeless woman was wounded in Stockton, California. Not much information was given on many of the victims that were shot.
A moment of silence was held during the media briefing in honor of the victims. On April 10, 2021, Juan Vasquez Serrano, 39 years old, died in Oakland, and on April 16, 2021, Natasha LaTour, 46 years old, was shot in Stockton but lived. The five males killed in Stockton this year were Paul Yaw, 35; Salvador Debudey Jr., 43; Jonathan Hernandez Rodriguez, 21; Juan Cruz, 52; and Lawrence Lopez Sr., 54… All died between July 8 and September 27.
Police did not offer any other details beyond stating that Brownlee had a criminal background and was likely a resident of numerous locations close to Stockton. Ballistics tests and surveillance videos, according to investigators, linked the crimes together. We were able to narrow down a potential suspect "based on tips coming into the department and Stockton Crime Stoppers," McFadden added."This guy was being followed while driving by our surveillance team. We observed his behavior and arrived at the conclusion early this morning that he was on a killing spree". Brownlee was detained, according to McFadden, after acting in a way that seemed menacing, such as visiting parks and dark areas before continuing on his way after stopping and taking a look around. Brownlee made his first court appearance Tuesday. He was charged with three counts of murder, with more charges expected to follow. It is unsure as of now how this case will go and the punishment he will be given.