"We Did it Hotties!"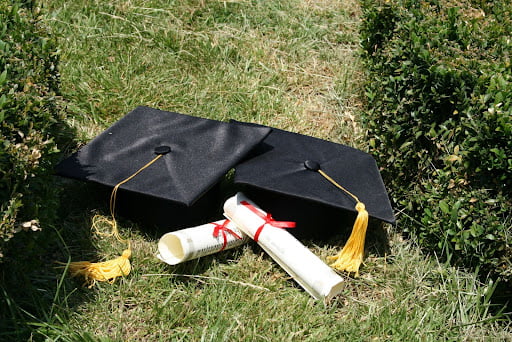 The #MeganTheeGraduate is trending on Twitter.  Megan Pete, better known in the rap industry as Megan Thee Stallion, graduated from Texas Southern University (TSU) with her Bachelor's of Science degree in health science administration, according to CNN News by Journalist Nadeem Muaddi.  The notorious rapper celebrated her graduation by sharing various photos stating, "We did it hotties!"
The queen of rap took online classes part-time through TSU.  Even though Megan was a part-time student, she still had time to continue making music at the peak of her rapping career.  She also brought awareness to the struggles of going through college, "College is a lot of stress. You can't let that little [GPA] number discourage you because at the end of the day, you got your degree and now you're out here living.(Muaddi)" Regardless, she pushed through and obtained her Bachelor's degree despite the pressure.  In 2019, Megan won the BET Hip Hop Award for Best Hot Ticket, which in previous years has mainly been awarded to male nominees like Drake, Kendrick Lamar, and Kanye West.  Megan Thee Stallion was influenced by independent women in her life, so in their footsteps, she made the goal to graduate college to honor them.
Not many people in the music industry finish high school, let alone a bachelor's degree, so why did Megan Thee Stallion do it?  Her mother, Holly Thomas, died in March of 2019 and shortly after her grandmother passed in 2019.  Megan Thee Stallion wanted to earn her bachelor's degree in honor of her mother and grandmother. "I want[ed] to get my degree because I really want[ed] my mom to be proud," the rapper told People Magazine in 2020.  Luckily, her mother and grandmother got to see her set her goal of graduating from college before they passed.
Since the famous 26-year-old rapper graduated from TSU, she has made a new plan with the assets of her rapping career. Ms. Pete still wanted to remain in the rap industry, yet practice with her Bachelor's of Science degree.  "I really wanted to be an administrator over a hospital, but I knew I still wanted to be Megan Thee Stallion.  I was like 'What can I do?'"  Then she came up with a plan that will utilize her degree and rapping asset, "'You know what, I'm gonna open an assisted-living facility and use the money that I make from rapping to open it.  Then I'm gonna let my classmates run it."  Who would have thought someone so talented would take her asset from rapping and turn it into opportunities for her former classmates? 
Megan Thee Stallion also spread the message that if fans were looking towards a college career to take the risk.  Ms. Pete is a role model to many rap enthusiasts and inspires her fans to follow in her footsteps, "If I am somebody's role model, I want them to take away that you can still go to school, you can still pursue your dreams and you should still be you, no matter what the circumstances are," she told CNN.  The music industry should take notes on the selfless and diligent acts of Megan Thee Stallion.
About the Contributor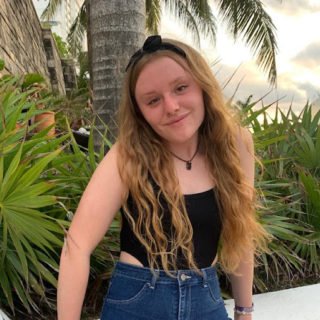 Delaney Crum, Reporter
My name is Delaney Crum, and this is my first year being a staff member of the Spartan Scoop.  When I asked my mom about how I should introduce myself...