Holiday Choir Concert
Sentinel's Choir program has had ups and downs that generally come with a new director, however the most recent concert held Monday, December 13th, showed how much talent the choir has.  The first concert of the year had technical difficulties that made it difficult to hear some of the songs, but this time around with a better sound system, the clarity of the voices was beautiful.  The collection of songs was mostly geared towards the holiday season, but there were some songs that fell outside that genre and showed a vast range in singers.
The concert opened with Sentinel's intermediate choir, the Choros, who performed beautifully.  From well known songs such as "Holly Jolly Christmas," by J. Marks, to less popular but possibly even more beautiful numbers like "Omnia Vincit Amor," by Michaael John Trotta, the Choros had a fantastic repertoire.
Following the Choros were the Spartanaires, Sentinel's top choir. They sang two songs from their last concert, "Superstition," by Stevie Wonder, and "Don't Stop Believing," by Journey, and added a new song in holiday spirit, "All I Want for Christmas," by Mariah Carey. All three songs were done acappella and showed the amazing synergy within the group. There were solos from Emily Mickles, Jonas Jontow, Aiden Agostinelli, Sequoia Forrest, Ivy Upton, and Lauren Dagget and their talents shined throughout the entire performance. 
After the Spartanaires, the concert ended with the Chordia who sang well known songs such as "The Water is Wide," by Rene Clausen, "Sing Gently," by Eric Whitacre, and "Stand by Me," by Ben E. King, followed by their Christmas songs "Dance of the Sugar Plum Fairies," by Tchaikovsky, and "Mele Kalikimaka," which was originally composed by Robert Alexander Anderson . These songs were all fantastic and listening to "Dance of the Sugar Plum Fairies" was especially memorable due to the lack of actual words. 
Despite all of the amazing parts of the concert, there were still some bumps in the road such as the snapping and clapping in some of the songs. In Spartinaires performance of "All I Want for Christmas" they were supposed to snap along while they sang, however it seemed as though everyone was snapping on different beats and it distracted from the actual signing. There was a similar event in the Choros when they sang "Sing," but rather than snapping they were all clapping at different points. 
Aside from the snap and clap slip up, the concert was beautifully done and an enjoyable experience. The choir at Sentinel has improved drastically since the beginning of the year and it is clear that they will continue to do so as the new year begins.
About the Contributor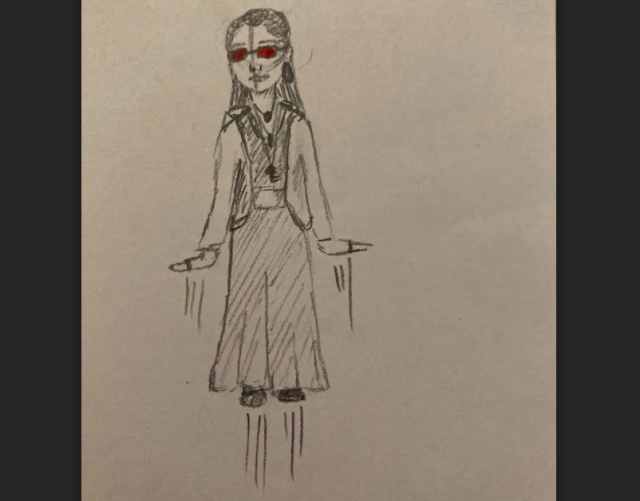 Harper Jontow, Editor
I guess I'm an editor. Good luck y'all