The Comeback of the Macy's Thanksgiving Day Parade
The famous Macy's Thanksgiving Day Parade is finally making a comeback for its 95th year to commence the holiday season of 2021 on November 25th. Spectators, live performances, and press will all be allowed to line 34th Street to watch for a turkey float, Santa and his helpers, and much more as they walk through the streets of Manhattan with their hearts—and balloons—held high. The parade will require all participants to be masked and vaccinated as a precaution because New York has reported over 5,000 cases statewide. 
The parade will span over two and a half miles across 34th Street for all of Manhattan to see. It will include performance groups like marching bands and celebrity showings, as well as 15 giant balloons soaring through the skyscrapers in front of the original Macy's department store. Will Coss, the parade's executive producer, told USA Today that he is excited to have the parade back in it's "full form" and represent "a celebration of spectacle, a celebration of performance, a celebration of culture, [and] a celebration of love." The parade will be one of the first major gatherings of the holiday season as COVID-19 becomes less of a worry with the prevalence and requirement of the vaccine.  
This year's performers include Broadway star Darren Criss, singer-songwriter Sara Bareilles, as well as the cast of Sesame Street and the Muppets. As far as holiday bliss, the Rockettes and Santa Clause will make their yearly appearance likely towards the end of the parade. Musical numbers from the Broadway hits "Six!," "Moulin Rouge," and "Wicked" will also be performed throughout this event. Many performers will take stages across Broadway and 77th Street to create an event that lasts the entire day.   
The Macy's Thanksgiving Day Parade will be just one of the ways that America will united from coast to coast in order to celebrate the beginning of the holiday season and the ending of an era. 
The parade will air on November 25, at 9am on NBC.  
About the Contributor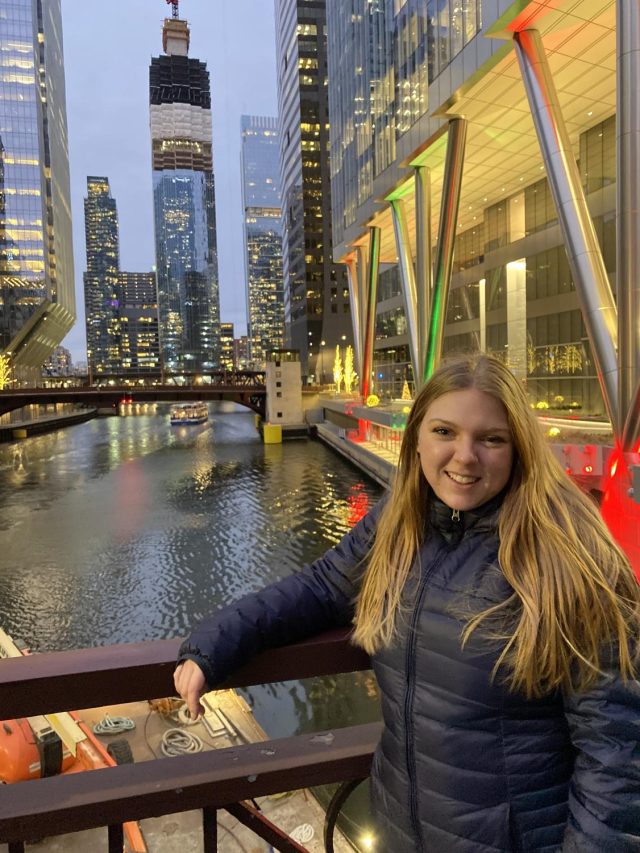 Madeline Bates, Editor
Hi! My name is Madeline Bates and this is my first year on the Spartan Scoop staff as Co-Assistant Editor. As a senior, I am trying my best to get as involved...