Everything You Need to Know About Homecoming
[bt_bb_section layout="boxed_1200″ lazy_load="yes" show_video_on_mobile="" show_sticky="show-top" show_previous_posts="show" force_posts_show="default" order_by="default" border="default"][bt_bb_row][bt_bb_column order="0″ lazy_load="yes" width="1/1″ width_lg="1/1″ width_md="1/1″ width_sm="1/1″ width_xs="1/1″][bt_bb_text]
Next week is Homecoming week! Let's catch you guys up on what's going on so you can join in on all the fun!
Monday

Class colors!

Freshman:

Blue!

Sophomores:

Green!

Juniors:

Orange!

Seniors:

Pink!

Use anything besides a backpack! That sack your grandmother knitted you for your birthday, a beach bag, a basket, even a rain boot, the options are endless!

What's going on? 

There will be an ice cream social, tug of war games, and other lawn games at Stegner Field. (That's over where the track is, the part that is fenced in) This will all be at 6:30 pm on October 4th. Go and have some fun!

Join us later at 7:30 pm for a bonfire! Bring your friends and enjoy the flames and our Spartan community.
Tuesday

"At the zoo" day! 

Lions, tigers, and bears oh my! Dress up as any animal whether it be a zebra, leopard, tortoise, monkey, or anything you can think of! You can go all out with a costume and face paint or just wear a zebra print shirt or leggings! Please remember the dress code and then go all out!

As far as after school activities go, there is the homecoming soccer game from 3 to 5! Go support our Sentinel Spartan soccer team! Shortly after at 6:30 the staff and senior students are facing off for a kickball game! Check out our instagram at @_spartanscoop to tell us who you think will win! Staff or seniors?
Wednesday

October 6th is duo day! Gather up some of your friends or just your closest friend and play dress up! You could be Lilo and Stitch, or The Incredibles, or even the Harry Potter gang. You can be as realistic and over-the-top as you want or as simple as you want! Again, please be conscientious of the Spartan dress code.

What's going on?

Dodgeball games will be occurring at 7:00 pm! Those of you who submitted teams make sure you put this in your calendars!
Thursday

Decades day!

Freshman: 50s

Get out those poodle skirts, polka dot dresses, and leather jackets! 

Sophomores: 60s

This one is a little more difficult, but white lipstick and pastel colors were the "it thing." Peculiarly collared button downs and ascots were "in" as well as boxy dresses.

Juniors: 70s

You can't go wrong with bell bottoms and many people dress as the stereotypical hippie

Seniors: 80s 

Sweat-suits, fluffy hair, acid wash jeans, and letter man's jackets are some signatures of the 80s.  

Junior and senior girls, the is a powderpuff game is after school at 6:15 on October 7th.
Friday

It's called "Friday Fun-day" for a reason, there are lots of fun activities planned on this day!

What are you wearing?

 

Purple and Gold

of course! Let's all be Spartan strong and show some school spirit! Bring out those capes, face paints, leggings, football jerseys, and all your Sentinel Spartan apparel! 

During third period on Friday teachers are going to be walking students to the fairgrounds at 11:05 so we can safely have our first school pep assembly in almost two years! Please sit with your class (i.e. freshman with freshman, sophomores with sophomores, etc). Rumor has it that this assembly will be fantastic!

Homecoming football game at the MCPS Stadium starts at 7 pm! Let's pack our student section! The dance, cheer, and the band will all be performing, so Spartans let's show support to not only the football team but the performers as well! I know everyone has been working hard for this event and you won't want to miss out. Wondering who is your homecoming royalty? Come to the game to find out and watch them be crowned. 

Unfortunately, there will be no homecoming dance after the football game due to covid restrictions. I know some of you are wondering about Big Sky's homecoming, but Principal Rettig relayed to another editor and myself in an interview that "the Big Sky dance was not a school sponsored dance, it was put on by the parents." Sentinel is going to be focusing their plans on the Fireside dance, which is usually a big hit with the students. Fireside is Sentinel's semi-formal and Principal Rettig said it "will either be on December 4th or December 11th." Thank you for understanding and stay safe out there! The hospitals are full, oxygen is running low, and cases are through the roof. Everyone knows to wear their mask over their mouth

and

nose and to STAY HOME if they have any symptoms. Let's be a proactive and respectful student body!
Enjoy Sentinel homecoming Spartans!
[/bt_bb_text][/bt_bb_column][/bt_bb_row][/bt_bb_section]
About the Contributor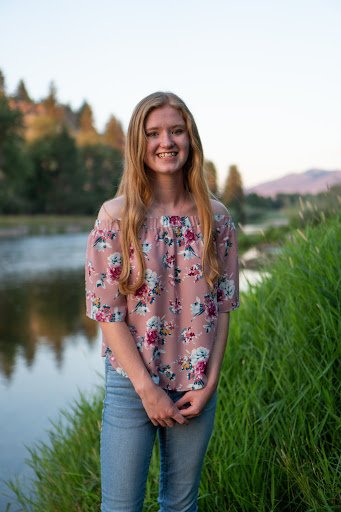 Tessa Macklin, Editor
Tessa is a senior this year and is an enthusiastic member of the band program at Sentinel. She plays the flute, and she also enjoys reading books for fun...