FIGHT Spartans FIGHT!!
[bt_bb_section layout="boxed_1200″ lazy_load="yes" show_video_on_mobile="" show_sticky="show-top" show_previous_posts="show" force_posts_show="default" order_by="default" border="default"][bt_bb_row][bt_bb_column order="0″ lazy_load="yes" width="1/1″ width_lg="1/1″ width_md="1/1″ width_sm="1/1″ width_xs="1/1″][bt_bb_text]
Last year, school and social events looked incredibly different. Classes were at half capacity, desks were separated, and the school day barely exceeded five hours. Football games required a preplanned ticket, and prom fortunately allowed both juniors and seniors as the health department allowed for an event at the end of year. This year, things are looking up for the class of 2022 and below as events from previous years as Sentinels Homecoming week quickly approaches. Student Body Presidents Alta Murray and Faith Marshall had much to share in the wake of this year's planning process. Both Murray and Marshall say that they're going to try and do the "normal stuff" as last year didn't allow for things like the powder puff football game, and the homecoming dodgeball tournament. "Attending sports games without having to have tickets will be nice" the two agreed after referring to last year's policy where spectators were required to be on a list at the entrance in the case of a close contact. This year's homecoming football game is open to all and will be held at MCPS Stadium on Friday, October 8. Events leading up to the game will include a powder puff football game at Steigner field, an outdoor dodgeball tournament, and a bonfire ice cream social. There will also be an assembly at the Missoula County Fairgrounds to commemorate the week and celebrate the changes that this year has brought. 
There will also be the return of dress-up or spirit days. Aside from the football game, Marshall noted that she is most excited about the spirit days and dressing up. "The spirit days at the end of the year last year were fun, but didn't feel….normal" Marshall commented. Homecoming Spirit Week will see the themes that were present in 2019 and the years leading up to that. 
"Unfortunately there won't be a Fireside dance this fall" commented Murray, "but students can look forward to hopefully having a Valentine's Day one." The two noted that due to Covid concerns, there are no indoor events allowed but are looking forward to the events to come. They also commented that there will be no Homecoming dance as well. The Student Government had discussed doing a dance outdoors to appease the students hoping for a semi-formal, but found that with weather concerns and the recent drop in temperatures that it would be "chilly" and uncomfortable to spend time outside. 
As for needs, the president duo says that aside from Covid restrictions, money is one of the biggest barriers since there will be a lack of fundraisers in the Fall. "Fireside's our biggest money maker" commented Marshall, "it really helps us out with the other events throughout the whole the year" added Murray. The team also concluded that this year will have to look different per the Health Department's constraints as well as the amount of cases increasing in our community. Aside from these issues, the Sentinel Student Government has a plethora of events that are rolling in this year in order to fulfill fun that was postponed in the last year.  
[/bt_bb_text][/bt_bb_column][/bt_bb_row][/bt_bb_section]
About the Contributor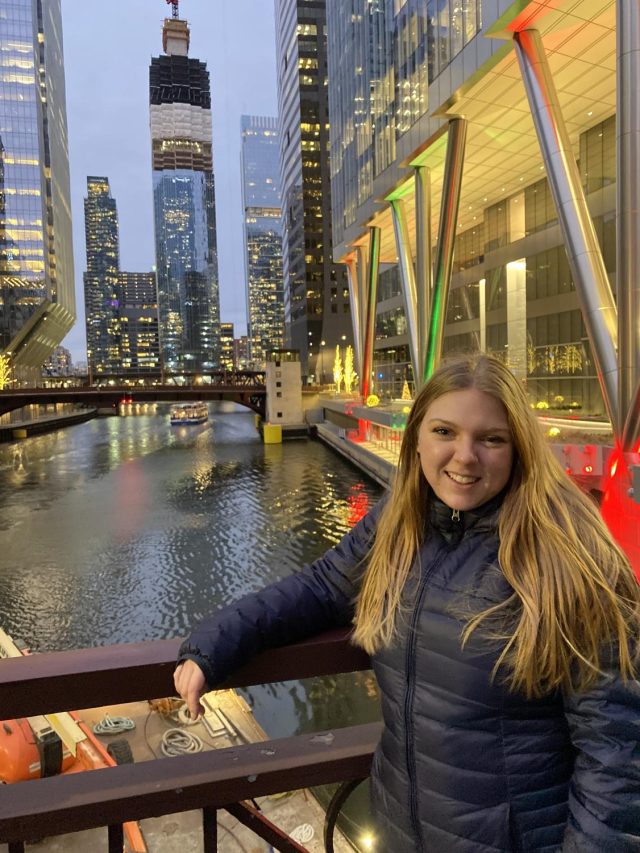 Madeline Bates, Editor
Hi! My name is Madeline Bates and this is my first year on the Spartan Scoop staff as Co-Assistant Editor. As a senior, I am trying my best to get as involved...