The BigSky Film Festival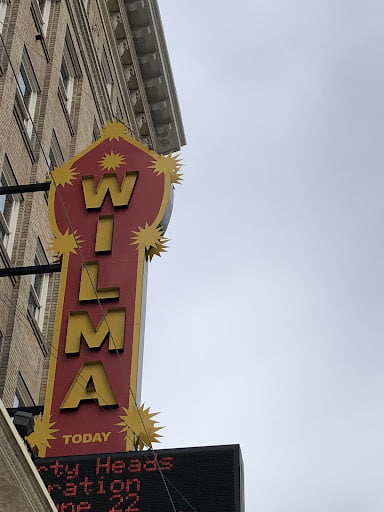 The BigSky Film Festival is a Missoula annual festival that takes place downtown, this year the festival will last from February 18th to February 27th and be shown at a variety of locations in Missoula, and also available online. The films featured are from all around the world and share many different stories. All the stories that are featured every year encapsulate the many different cultures in our world today. This article will focus mainly on the films being based in Montana, although these are not the only films being featured. Here is a short overview of all the "Made in Montana" films at this year's festival.
"The Cookie Man" A half hour long movie about a dutch man who lives in Billings, Montana who is learning what to do after having to quit his profession after 40 years.
Directed and produced by: Thomas Schenk and Alette Boogman
"Daughter of a Lost Bird" about a woman who rediscovered her background after being adopted out of her culture at a young age.
Directed: Brooke Pepion Swaney
Produced by: Kendra Mylnechuk Potter, Jeri Rafter
"Fathom" about two scientists who travel access the globe to study humpback whales
Directed by: Drew Xanthopoulos
Produced by: Megan Gilbride
"For Love of the Land" A sad story about a man who will lose his farm because he has no Heirs
Directed by: Cynthia Matty-Huber
Produced by:CR Matty Films
"Meantime" a psychological journey about a father son relationship after a tragedy happens
Directed and produced by:Michael T Workman
"Nuclear family" follow a family as they enjoy summer fun on the ground of some of america's most tragic events
Directed and produced by:Travis Wilkerson, Erin Wilkerson
"Return to the Big Skies: Miss Montana to Normandy" a group of Montanans put together an old fighter plane, intime for the 75th anniversary of D-day in Norway.
Directed by:E.W. Ristau
Produced by:Jenny Rohrer and Geneva Ristau
"Tracking Notes" A stunning discovery of the inside world of mountain lions in their natural habitat.
Directed and produced by:Colin Ruggiero
"Up on the Mountain" follows people of all cultures and ethnicities as they sustainably harvest mushrooms in the west and where they supply them.
Directed and produced by:Olivier Matthon and Michael Reis
The film festival is dedicated to showing the inside and out of making a non fiction film and hoping to inspire others with the content in the films. All these amazing films are just the tip of the iceberg when it comes to the 200 films being featured this year. They Explore a variety of topics and experience people from all over the world, sharing their journeys. Some of the films talk about issues around the world to hope to bring awareness to them, such as "For the Love of The Land", bringing awareness to helping people who need it the most, especially in dire times like the one this man is in. No matter which film you watch, you are sure to be inspired by at least one.
About the Contributor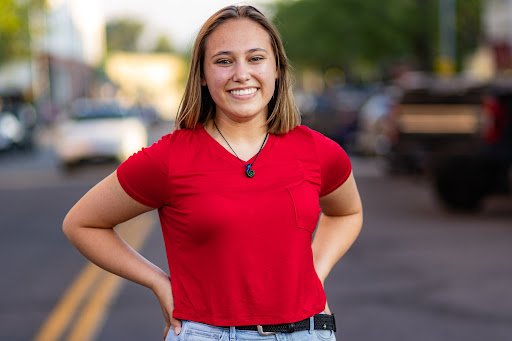 Sydney Paxinos, Public Relations
Hello, everyone! My name is Sydney and I am this years 2021-2022 Public Relations Manager!

I am a senior this year and this will be my fourth year...