OUR LYRICAL LANGUAGE
A foggy that stretches along Lolo's forest

Tony Hemenway Spartan Scoop
As Colony House says best in their song Silhouettes, "Driving down the road, down a road that's rolling / All the lovely memories your hearts been holding". This road is not only one that I go on literally every day, but it's a road that holds many memories as well!
---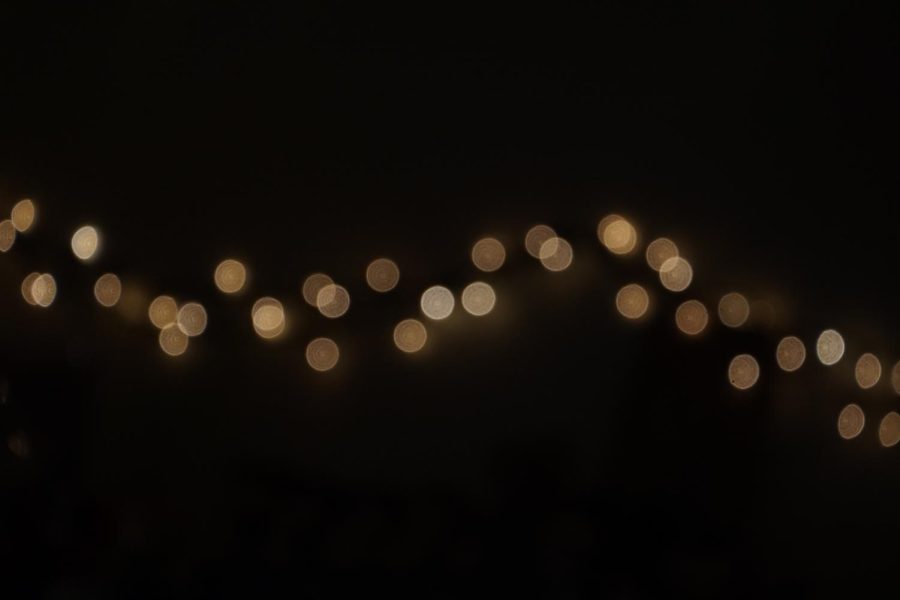 Some of Missoula finest lights in the background

Tony Hemenway Spartan Scoop 2023
From the words of The Eagles in their song In the City, "Somewhere out on that horizon / Out beyond the neon lights / I know there must be somethin' better". Personally, cities and their lovely glow are one of my favorite subjects for photography. There's just something about the soft glow of our city lights that blends so well in a photograph, sharp or soft.
---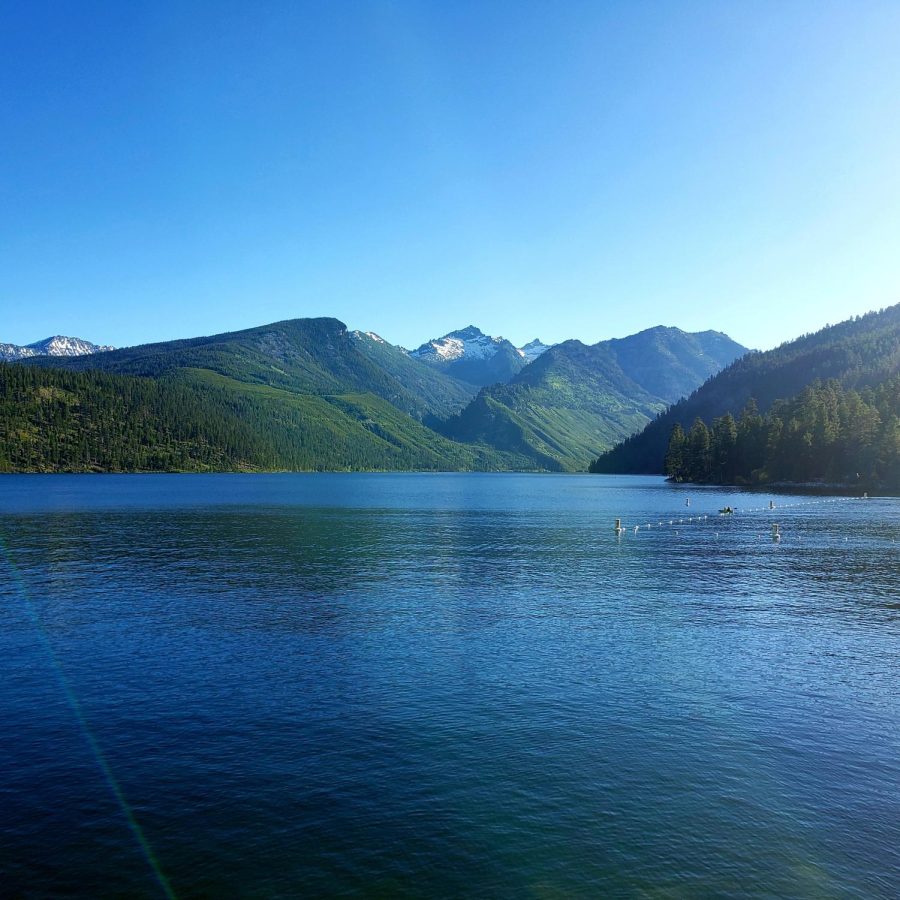 A beautiful blue Sky above Lake Como

Tony Hemenway Spartan Scoop 2023
From Electric Light Orchestra's Mr. Blue Sky: "Mr. Blue Sky, please tell us why / You had to hide away for so long, so long". These lyrics are ones which I'm sure many Missoullians have been asking recently as our grey winter sky refuses to recede.
---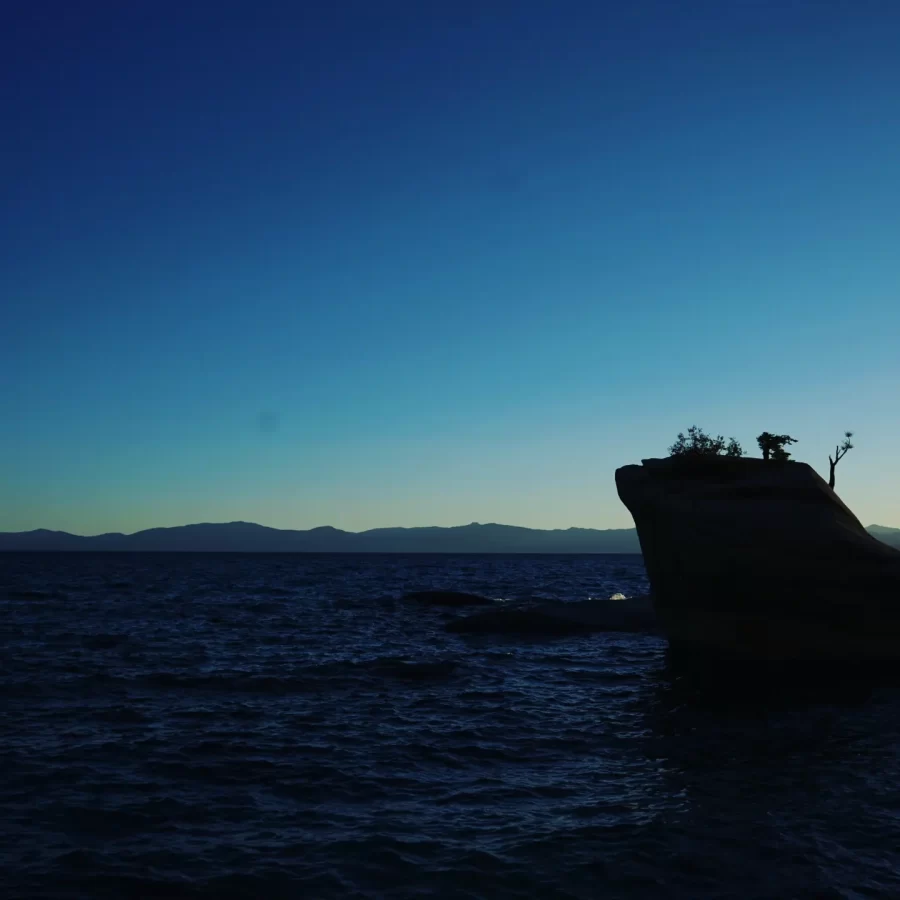 A pretty Lakeside sunset

Tony Hemenway Spartan Scoop 2023
From one of Young the Giant's most popular songs Cough Syrup, you can find these lyrics: "Life's too short to even live at all / Losing my mind…losing control". Not only are these my favorite lyrics of the song, but they're what I think of when I see this photo. In the end, life is always too short, using it to see views like these is much better alternative to losing control and wasting it altogether.
---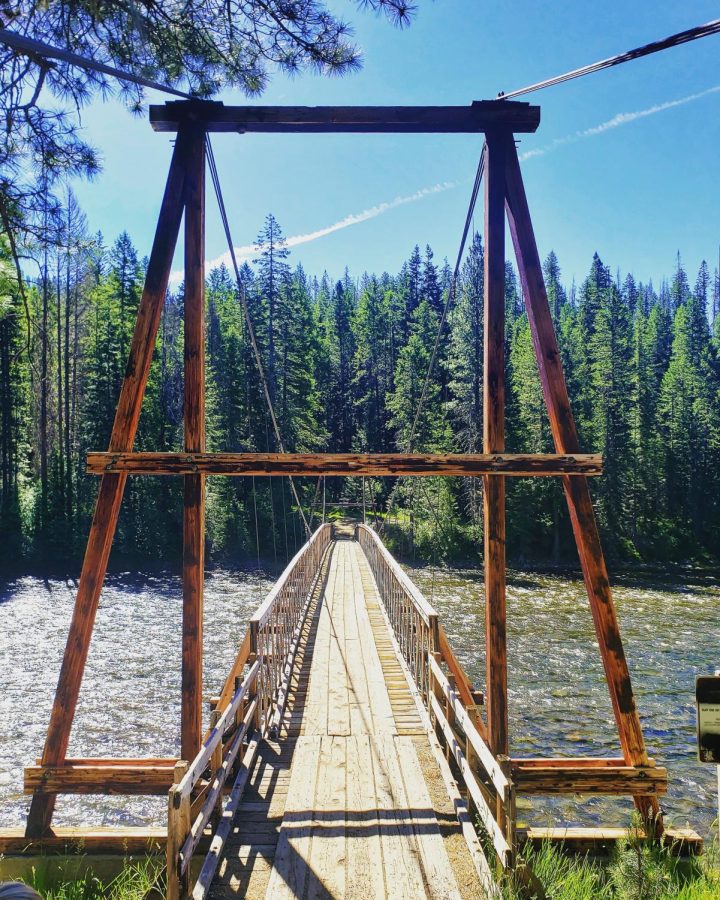 A nice bridge leading to a magnificent forest scene.

Tony Hemenway Spartan Scoop 2023
Whenever I look at this picture I can't help but think of the lyrics "Hold the summer in your hands / 'Til the summer turns to sand" in the song Ceilings by Local Natives. The whole vibe of the song brings the feeling of missing summer; however, the lyrics are what drive it home (man, I miss summer).
---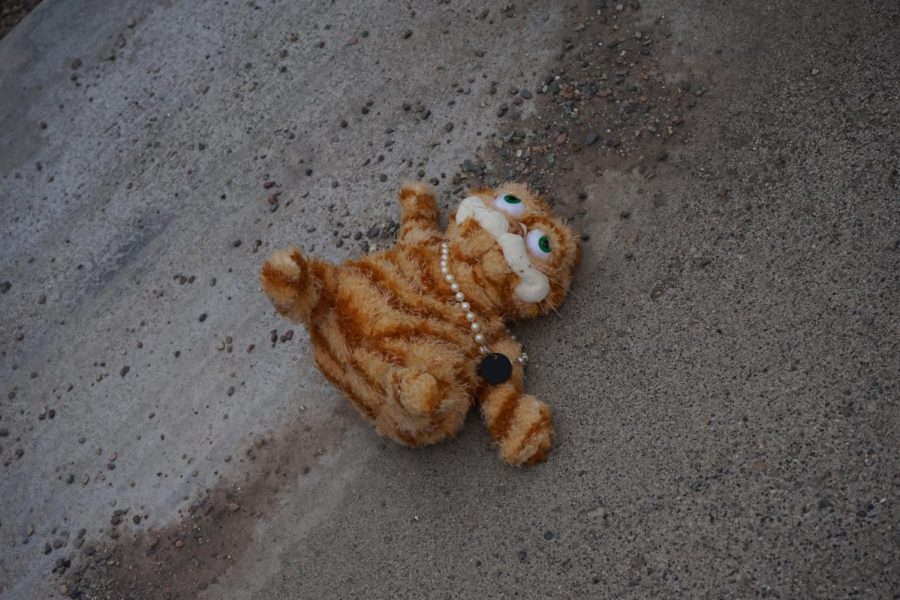 Earll Gregg: the creature being left behind, lost to the sands of time

Tony Hemenway Spartan Scoop 2023
In Speedy Ortiz's song No Below, some lyrics that correlate with the picture can be read as, "So I got ditched freezing alone with my thoughts". Our dear Earll Gregg was not only ditched freezing during our most recent fire drill, but also…alone with his thoughts. Poor Earll Gregg :(.
---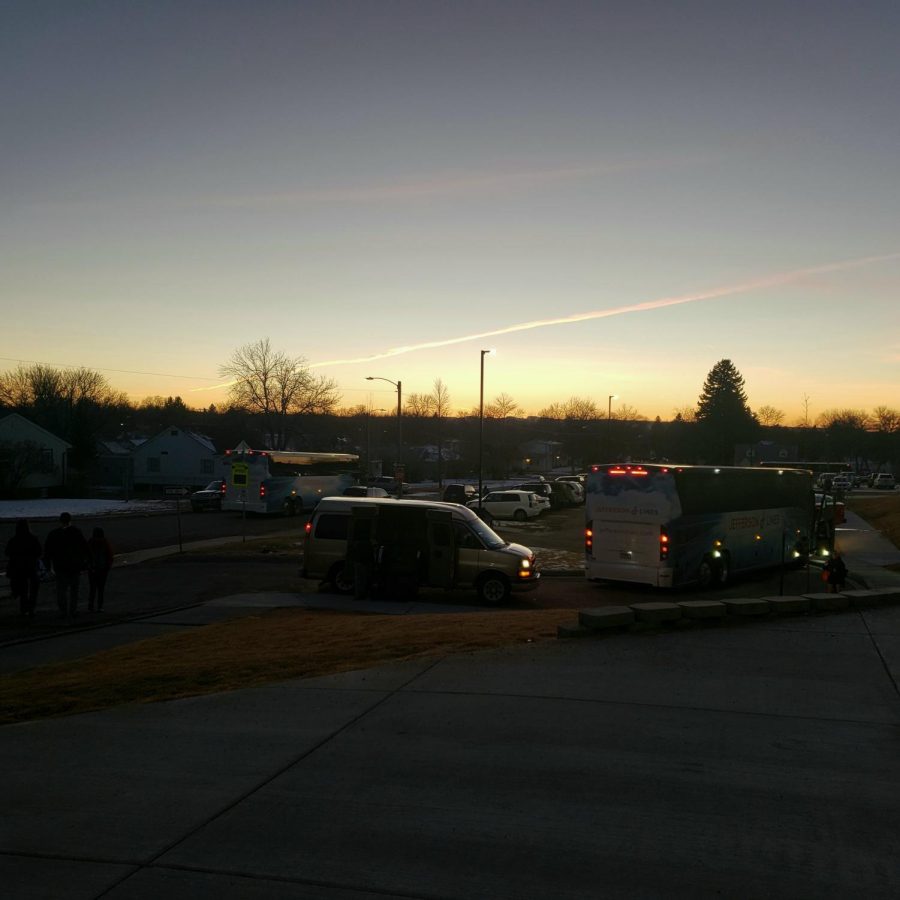 Our beautiful skyline saying goodbye for the night

Tony Hemenway Spartan Scoop 2023
My favorite lyric from Dutch Criminal Record is in their song Stuck Between. The lyric I believe coincides with this photo is the very first lyric: "Stuck between the urban skyline and the country scene". This lyric not only represents this picture, but Missoula as a whole.
---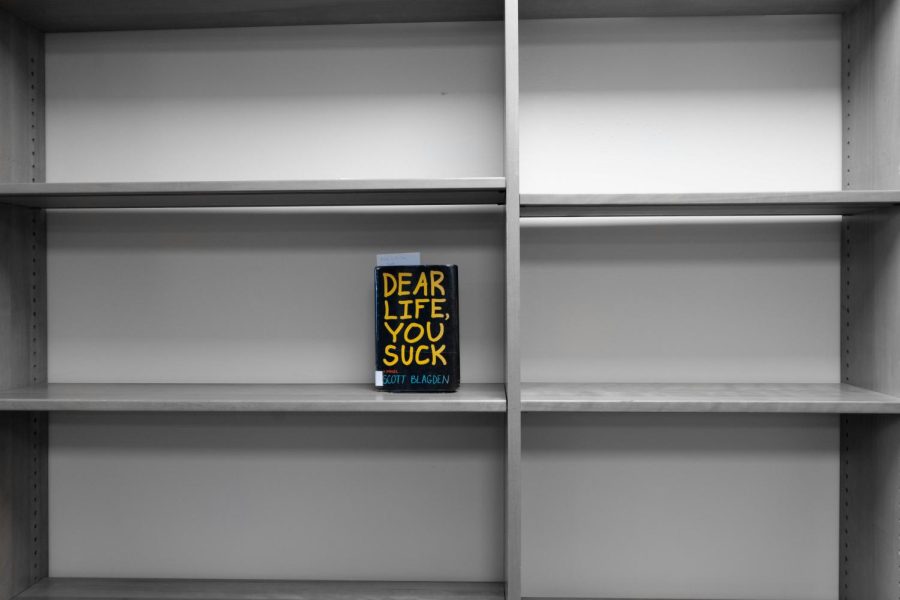 A rather pessimistic book

Tony Hemenway Spartan Scoop 2023
A lyric from Kevin Walkman's It's Alright 🙂 that I thought can match this picture is," Self-loathing, thrift clothing…there's not much more to me right now". Like this book says, life can seriously suck sometimes, and in those times you've gotta try and just keep going, no matter how hard times get.
---
A grey and cloudy, yet pretty sky

Tony Hemenway Spartan Scoop 2023
This dark sky reminds me of a lyric from Foster the People's song Lamb's Wool – particularly when it says "Float into the endless night as the dust cradles our names". While this sky is bleak-looking, it nevertheless looks soothing and gentle-like.
---
Thanks for reading my essay! It means a lot that you check out The Spartan Scoop, even more that you check out mine! I really enjoy doing essays like this, as they intersect with both of my biggest interests: music and photography.
And to my loyal viewers, be on the lookout for something new coming from me. Thank you all for checking out my stuff and have a good day Spartans and such!
---
About the Contributor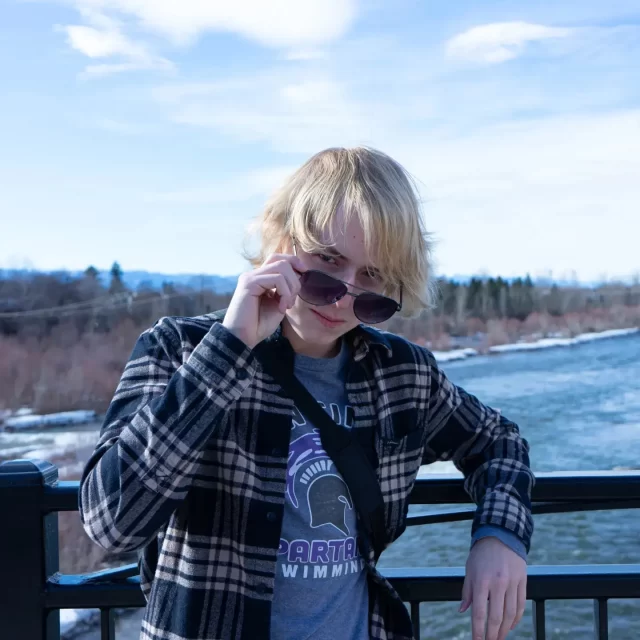 Tony Hemenway, Photographer
"How can the Earth be flat if my life is constantly going downhill?" -Tony Hemenway