STRIVING STUDENTS OF SENTINEL
Jaxson Barefield and Carson Bay getting photos for their photography class

Tony Hemenway Spartan Scoop 2023
Jaxson and Carson are some of the coolest people on campus (coming from personal experience). It's hard to see these up and coming photographers without a smile on their face. From one photographer to another, I'm eager to see their photography journey thrive. This is their second time being on the school newspaper and with their continued excellence, it won't be their the last!
---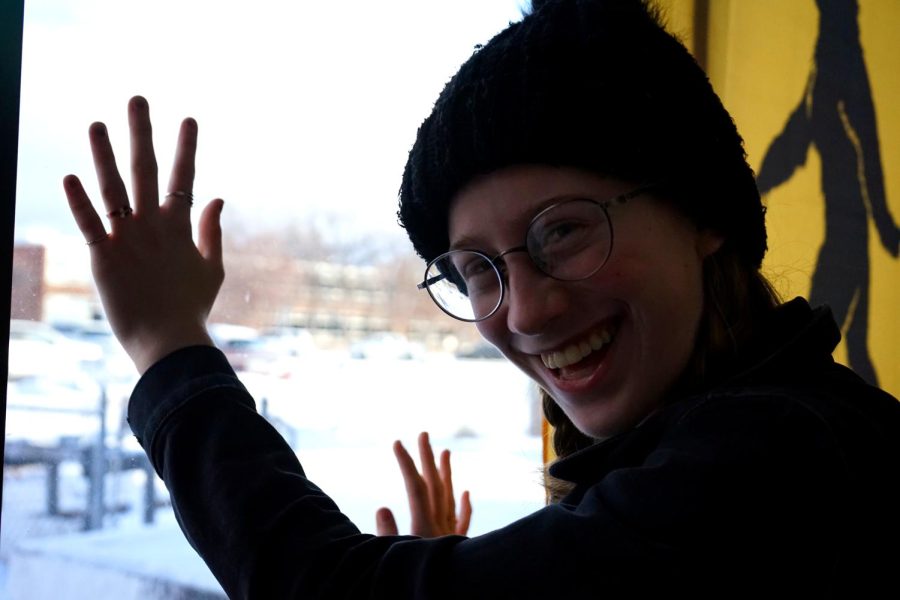 Teia Nash looking out at our winter wonderland

Tony Hemenway Spartan Scoop 2023
Teia is not only one of the Scoop's brightest minds, but one of our schoo'ls most awesome students. Even through the roughest of times, Teia can't help but hold a smile to those around her. She works her heart out into her work for the Spartan Scoop and is a great inspiration for new staffers in our newsroom.
---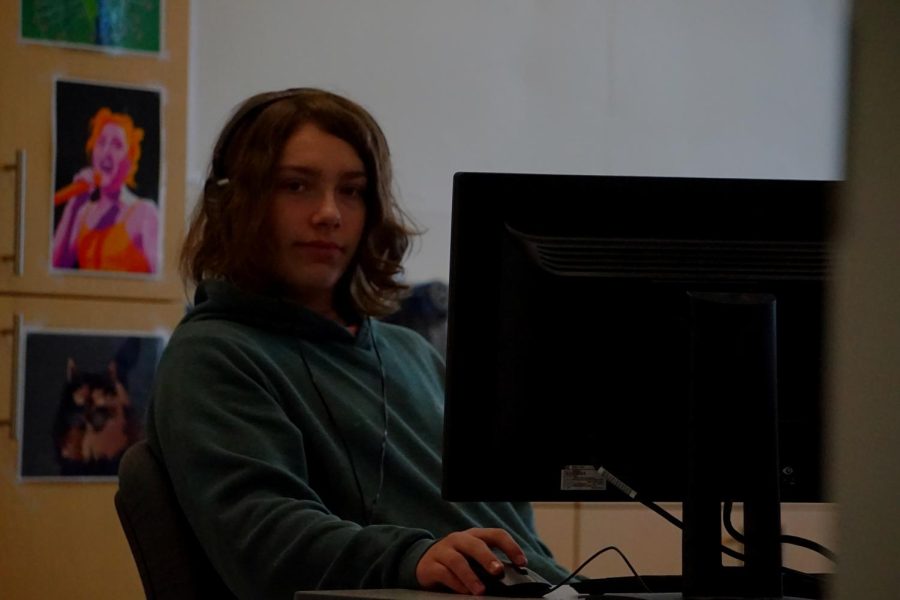 Barrett Armintrout using his graphic design skills

Tony Hemenway Spartan Scoop 2023
Barrett is not only a good friend, but a pretty awesome graphic designer as well. He works tirelessly to overcome his massive workload day after day, and does it with style….making some pretty awesome projects in graphic design. A person who's this creative and bright easily deserves a spot on this essay.
---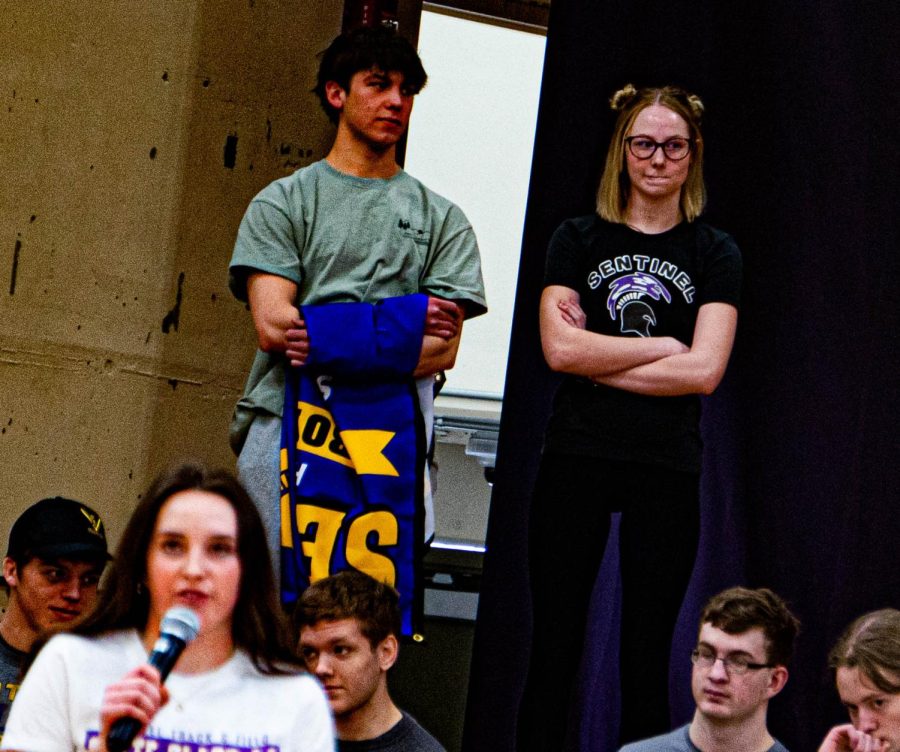 Sentinel's swim team captains standing proud

Tony Hemenway Spartan Scoop 2023
Connor and Brooklyn are some of Sentinel's fastest swimmers and fiercest leaders. If not for them, our swim team would be in shambles. Our swim team looks up to them with confidence and hope, never being let down even for a second. It's because of brave leaders like them that our sports programs put out the performance they do.
---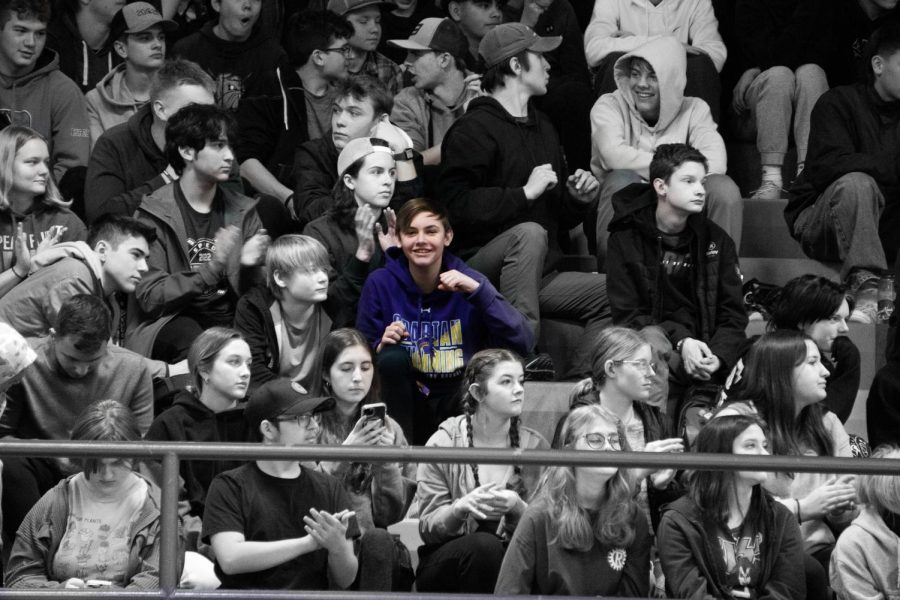 Travis Roberson cheering for fellow Spartans

Tony Hemenway Spartan Scoop 2023
Travis Roberson is one of our newer Spartans but he came in with a bang, making State Champs on Sentinel's varsity swim team in his freshman year! However, swimming isn't the only thing Travis is good at; he's also great at keeping the spirits of fellow Spartans high as he cheers them on every step of the way! Keep on keepin' on, Travis!
---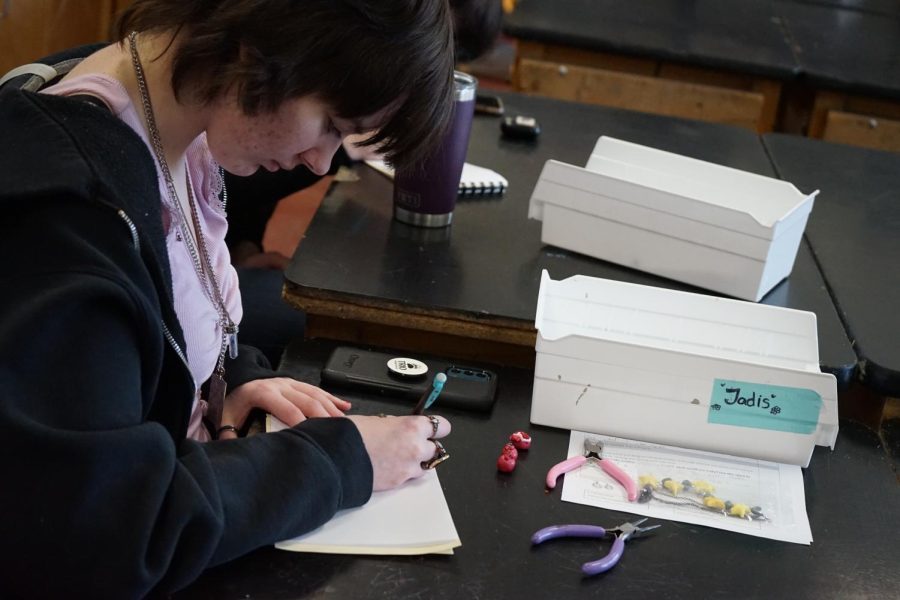 Jadis Veal drawing some art in Mrs. Fortner's class

Tony Hemenway Spartan Scoop 2023
Artists are hard to come by nowadays, and people like Jadis are certainly a rare occurrence. Artistic representation has always been one of Sentinel's themes, clearly seen lining our art hall. It's people like Jadis that keep creativity and artistic inspiration on our campus high!
---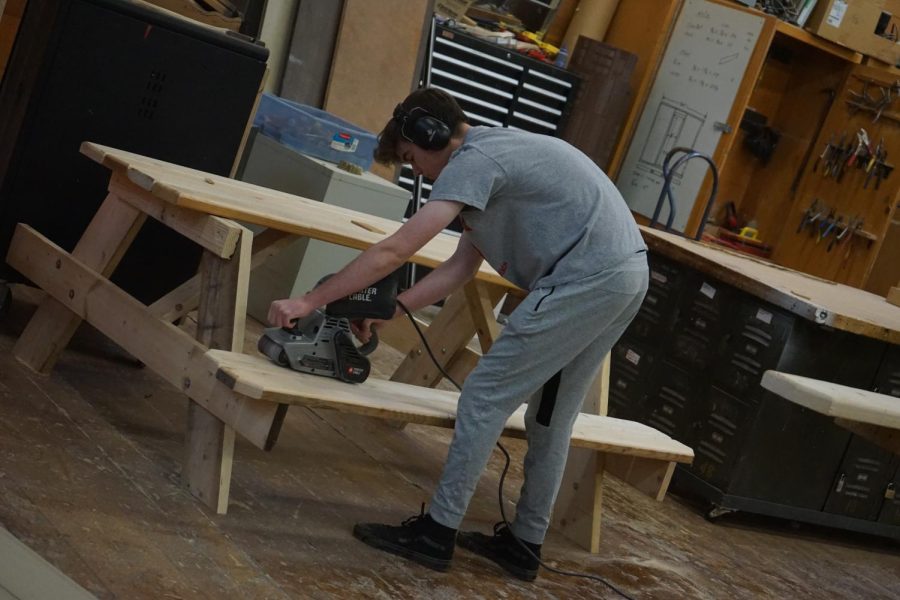 One of Sentinel's talented woodworkers, Aiden Brown, putting some elbow grease into a masterpiece

Tony Hemenway Spartan Scoop 2023
One of Sentinel's more prominent craftsmanships is woodworking, and boy do we have some talented woodworkers. It doesn't take long on campus to find something created by them, whether it be a sign made for a teacher, a bench, or even a wooden mallard. A big thanks to these creative minds for keeping our campus cool!
---
Another massive thank you to any of you who've read this far (or who have read my essay at all). I love making pieces for the public and I love sharing local student talent! And an even massiver, if that's a word, thanks to everyone who participated in my essay! Without these awesome students, this feature wouldn't be possible.
If you happen to see any of this feature's students in the hallway, give them a high five…or a hello even. And if those special people are reading this right now, keep at it! You are the future for Sentinel and inspirations for those after you.
About the Contributor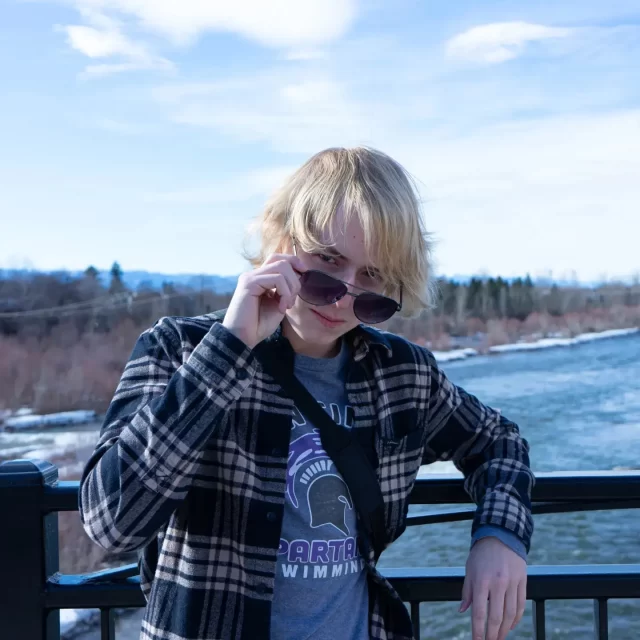 Tony Hemenway, Photographer
"How can the Earth be flat if my life is constantly going downhill?" -Tony Hemenway