THE MURDER OF TYRE NICHOLS
Tyre Nichols nearly beaten to death by police
Tyre Nichols was a 29-year old black man from Sacramento California with four kids and employed with a FedEx along with being an amateur photographer. On the night of January 7th, Nichols was pulled over by police for "reckless driving" only two minutes away from his household.
Around 8:24 PM , three police cars surrounded Nichols car and reported that he was swerving and nearly hit one of them. After Nichols was pulled over, he was removed from his vehicle;immediate threats from the police resulted in Nichols being forced to the ground. the Officers yelled explicitly, threatening him and continuously spraying him with pepper spray. The pepper spray was able to hit a few of the police officers at the scene and allowed Nichols to escape for a few brief moments; he was then caught half a block away by two officers.
After Nichols was brought back to all the surrounding officers, even more violence began (backed by threats). Nichols was repeatedly punched in the face by officers and eventually fell to a kneeling position where he was then kicked. Dashcam videos show Nichols calling out to his mother before being beaten to a point of submission. Not once does the video indicate that Nichols attempted to defend himself against the officers.
By 8:37 PM, Nichols was limp and handcuffed and propped up against an officer's car. Video footage recorded comments by officers after the initial attack such as; "I was hitting him with straight haymakers, dawg." Around 8:47 PM medics arrived at the scene but didn't assist Nichols until 16 minutes later after Nichols started complaining of shortness of breath. After the incident, Nichols was in critical condition and was hospitalized. He died three days later.
The officers implicated in the event are five black policemen: Tadarrius Bean (age 24), Demetrius Haley (Age 30), Emmit Martin (Age 30), Desmond Mills (32) and Justin Smith (Age 28).
On January 15th, the Memphis Police Department faced administrative action and on January 20th it was announced that all five officers would be fired. On January 24th it was then revealed that all five officers were arrested and charged with 2nd degree murder, aggravated assault, aggravated kidnapping, official oppression and official misconduct.
Along with the termination of the five police officers at the scene, three of the MFD employees, two EMTs and a lieutenant were also then fired for failing to properly treat the patient and a break in policies and procedures.
Video footage of the attack was released January 27th and shortly after protesters in Memphis blocked traffic on Interstate 55, along with many protests in other states. President Joe Biden spoke with Nichols family and joined in the families call for a gentle protest. After speaking to the family, Biden also said he would push Congress to renew the George Floyd Justice in Policing Act to prevent police misconduct.
This incident has marked the start of yet another Civil Rights case in light of proven police brutality and misconduct. Tyree Nichols' family has established a GoFundMe in order to assist with legal and burial costs. (https://www.gofundme.com/f/tyre-nichols ).
About the Contributor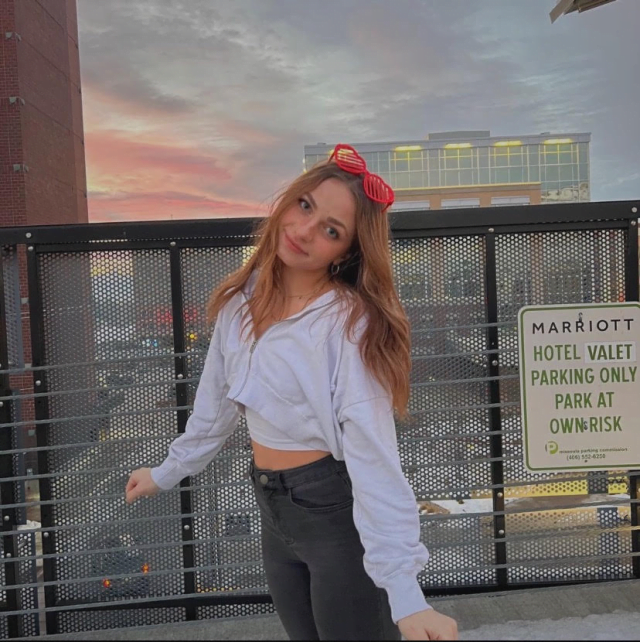 Nora Peragine, Reporter
My Name is Nora Peragine and I'm a senior here at Sentinel. I danced for 13 years and just recently quit due to a ongoing injury so I have lots of free...