ACTIVISION BLIZZARD CONTROVERSIES
Who could have ever seen this coming?
Activision Blizzard is one of the biggest gaming companies that currently exists, having control of games like World of Warcraft, Diablo, Call of Duty, and Overwatch. In addition to having control of these massive games, the company is almost always swathed in controversy.
Let's look at the first case:
-In 2021 Activision Blizzard was sued by the California Department of Fair Employment and Housing, a government agency in California. The reason for the law suit is over allegations of toxic work culture, racial discrimination, sexual harassment, and "frat house" behavior. The suit was filed in the Superior Court of California on July 20, 2021 as the result of a two-year investigation with evidence from employees at the studio (as originally reported by Bloomberg Law). This suit also reportedly compelled Ubisoft employees into demanding better working conditions.
-In the following August, California expanded its lawsuit since the publisher had been reportedly interfering with the investigation. President of Blizzard Entertainment at the time, J. Allen Brack, left the company to "pursue new opportunities". Bloomberg also said that the head of PR had left the company as well. Several Blizzard Directors, including Jesse McCree, lead developer of Diablo 4 and namesake of a character in Overwatch. Blizzard at the time didn't give a reason at the time, but other sources said that it was related to the lawsuit filed by the state of California.
-In September 2021 when Diablo 2: Resurrected was released the design director encouraged players to "do what they feel is right" in terms of buying the game. This was followed by another lawsuit from The Communications Workers of America for an unfair labor charge. Another government agency, the Securities and Exchange Commissions,also launched its own investigation into Activision Blizzard. Activision Blizzard released a statement saying that they would cooperate with the investigation. Activision Blizzard also agreed to investigations from various organizations (including the Equal Employment Opportunity Commission, the National Labor Relations Board, and the California Department of Fair Employment and Housing).
  -Activision Blizzard also reached an $18 Million settlement with the Equal Employment Opportunity Commission. In addition, the chief legal officer of Blizzard and an executive producer leave. 
-October 2021: The aforementioned name change for the character in Overwatch go through. BlizzConline 2022 is canceled, as Blizzard says it will focus on supporting its employees. Blizzard CEO Kotick also outlines the new anti-harassment policies that they will be putting into place. Violations of these policies will result in immediate termination. The company also stated that it will increase the amount of female and non-binary individuals in its workforce by 50%, and invest $250 million into "diverse talent". An additional claim was the removal of an arbitrator for sexual harassment and discrimination claims. They also claimed to increase visibility on pay equity.
-November 2021: Blizzard "co-leader" (Jen Oneal) confirms that she is leaving the company at the end of the year. This is also when the delays for Overwatch 2 and Diablo IV are announced. Wall Street Journal reports that Kotick was aware of the sexual harassment and discrimination but did nothing. Kotick responds: "Anyone who doubts my conviction to be the most welcoming, inclusive workplace doesn't really appreciate how important this is to me." The board of directors reaffirms its confidence in Kotick; a walkout is announced on Twitter with the goal of Kotick's resignation.
Jim Ryan, Sony PlayStation's CEO, criticizes Activision Blizzard. Additionally over 1,000 employees of the company signed a petition to get Kotick to resign as the CEO. Phil Spencer, CEO of Microsoft XBOX, also says they will be "reevaluating" their relationship with Activision Blizzard. Blizzard also announces a "workplace responsibility committee" headed by board members of the company. Jessica Gonzalez (one of the organizers of the walkout in July) leaves the company, since Kotick has not taken accountability or responsibility.
-December 2021 has six different state's treasuries pressure Activision Blizzard and show intent to meet with Activison's board of directors. Said states include California, Delaware, Illinois, Massachusetts, Nevada, and Oregon. Multiple employees from Raven Software walkout after twelve employees from the Quality Assurance team at Raven are terminated in "good standing", which means that the employees didn't do anything wrong, according to other employees at raven these employees were essential to day to day operations at the company.
-January 2022: XBOX purchases Activision Blizzard for $68.7 Billion, right after saying they'll change the way they work with the company. Kotick may or may not remain the CEO, with conflicting reports. Raven Software QA workers announce that they are unionizing. This comes with massive support, 78% of the employees.
-February 2022: Microsoft identifies that moving forward Activision Blizzard's leadership will work to improve workplace culture.
-March 2022: Activision Blizzard is sued by the family of a woman who committed suicide for wrongful death. Microsoft says that they won't help or hinder with unionization efforts at Raven Soft.
-April 2022: Employees at Activision Blizzard stage yet another walkout. Activison makes over 1,000 QA employees full time, but those unionizing at Raven Soft do not get a pay raise.
-June 2022: The parents of the employee who committed suicide withdraw their lawsuit.
-October 2022: The National Labor Relations Board says that Activision Blizzard withheld raises from employees who are attempting to unionize.
-December 2022: Zenimax votes to unionize. The Federal Trade Commission also sues to block Microsoft's acquisition of Activision Blizzard, claiming that it would create a monopoly.
This is just a summary of the many controversies that Blizzard Activision has been involved in since mid-2021. This is only what the company has done until 2022, and may become out of date as new developments arise.
About the Contributor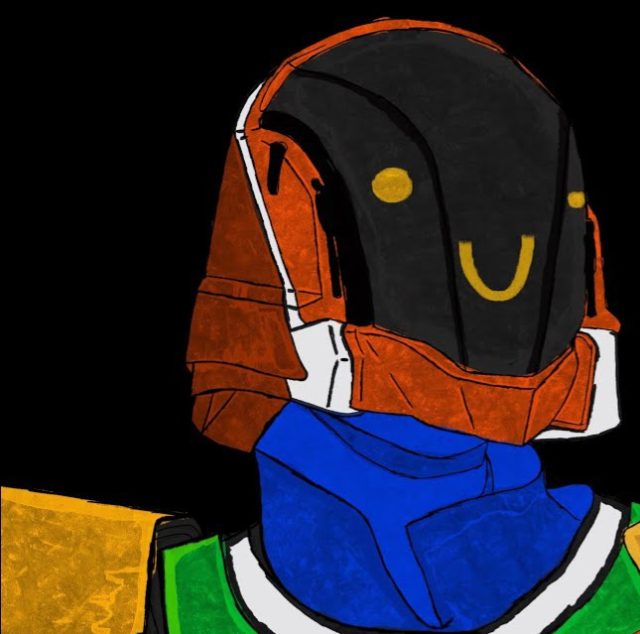 Matt Allen, Reporter
Hi my name is Matthew you will suffer and read what I write, I will not apologize.