Online Service Platform Prices Spike
Prices of lots of goods and services are rising as the time of inflation progresses. News just surfaced that Netflix, Hulu, and Amazon Prime monthly costs are rising. USA Today Reporter, Kelly Tyko, reported that "…the monthly [Amazon Prime] fee will go up $2 from $12.99 to $14.99," It was only a matter of time before inflation caught up to some of the most popular streaming platforms in the world. The Amazon price increase hasn't gone into effect yet, but Amazon commented stating that current members of the service will see a price increase on March 25th, 2022. New members will see the price increase on February 18th, 2022, so now is the time to get Amazon Prime.
A lot of people have found that Amazon Prime is very beneficial when it comes to fast shipping, but as more people started to join the shipping became increasingly slower. With the incoming price increase, Amazon is promising to be like the "old Amazon", but with a lot more additions. They're promising "free two-day delivery on millions of items, free one-day delivery on more than 10 million items, free same-day delivery in select areas for orders $35 or more streaming and digital benefits with Prime Video, and Amazon Music Prime member deals at Whole Foods Market," With all of the promised benefits, perhaps the price will be justifiable for most.
However, is anyone truly surprised that Netflix raised its price? Despite their now consistent pattern of rising prices, the streaming service is raising prices on all of their Netflix plans. Netflix representatives stated they will be changing their most basic plan from $8.99 to $9.99, the standard package from $13.99 to $15.49, and their premium package from $17.99 to $19.99. When a USA Today reporter asked Netflix the reason for the price increase, Netflix stated "we understand people have more entertainment choices than ever and we're committed to delivering an even better experience for our members," The answer was seen as very vague and still left customers confused with the reasoning for the price increase.
With all of the price increases, at least Hulu prices are staying the same, right? Wrong. Just like Netflix and Amazon Prime, their prices are increasing slightly too. According to Mike Snider at USA Today, Hulu stated that the beginner package with ads is going increase from $5.99 to $6.99 and the without ad package went from $11.99 to $12.99. Luckily, the package with the streaming service addition will remain $64.99. Owners of all three platforms will have a rude awakening in the next month or so.
Inflation has been a popular trend in the United States, and historically speaking, it is inevitable. Netflix, Hulu, and Amazon Prime are adjusting to the era just as fast food joints and stores have. It's reasonable to blame an online service if there is no change within their mission statement justifying the price increase, but the majority of the online services are promising an improvement to justify the price. Inflation is inevitable in an increasingly expanding world of technology.
About the Contributor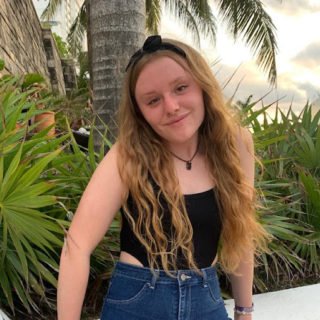 Delaney Crum, Reporter
My name is Delaney Crum, and this is my first year being a staff member of the Spartan Scoop.  When I asked my mom about how I should introduce myself...