Remembering the Life of Betty White
Betty White was a woman who acted for over 80 years, and advocated for civil rights, animal welfare, the LGBTQ+ community, as well as HIV/AIDS awareness. She will be remembered for decades to come.
Betty White graduated from high school in 1939 and went on to get her first professional acting role at the Bliss Hayden Little Theatre in Beverly Hills. However, World War II's Pearl Harbor bombing prompted the U.S. to declare war, so Betty White volunteered for the American Women's Volunteer Service. The organization kept her close to home because she was tasked with driving a truck loaded with military supplies to the hills of Hollywood. A few years later, when the war ended, White began her career in radio. She appeared on comedic broadcasts such as The Great Gildersleeve and Blondie, which was based on the comic strip by Chic Young. As the decade progressed, television began to develop into the medium we associate it with today. Betty White soon became a common performer on shows such as Tom, Dick, and Harry. In 1949, White also acted on the television program called Hollywood on Television in Los Angeles, where she was a co-host with Al Jarvis. Jarvis left the show in 1952 and Betty became the host. Not only was she a host but she also co-founded a production company dubbed Bandy Productions. She then proceeded to create a sitcom, Life With Elizabeth, that she acted in.
In 1954, as a part of The Betty White Show, White invited Arthur Duncan, a Black tap dancer, onto the show to perform. Many television stations did not like this and threatened to boycott her show, but White held her ground and instead asked the man to come back and perform more. Not only was Betty White an advocate for civil rights, she was also a feminist. White had already married and divorced two men by 1949. The first she had met when she worked in the war effort, Dick Barker, an Air Force pilot, who sought a simple, less glamorous life after marriage. The actress was not ready to settle on a chicken farm, so they divorced and she married Lane Allen in 1947. The Hollywood agent desired to start a family with White, but White refused and divorced him in 1949. A CNN article reported that in 1954 she had said that she wanted to be a good companion to a husband yet still succeed in her acting career. She knew this feat was difficult and felt that men were given the grace to concentrate more on their career than marriage, why not her? White would never have biological children. She stood by that decision her whole life saying she was too "compulsive" to have kids as a focused actress and be able to healthily manage both responsibilities. However, Betty White did marry Allen Ludden (a host for a game show called Password in which White participated) in 1963 and became the stepmother to his three children. The two would remain married until his passing from stomach cancer in 1981. White served as a role model in this way to women, letting them know that in order to be "successful" you do not need to hurry up and find a husband or become a mother. 
After acting and starring in many shows such as the Mary Tyler Moore Show and Just Men!, White landed a leading role in the sitcom Golden Girls in 1985. The show depicts four women who are all divorced or widowed living out their golden years together in Miami, Florida. It was hilarious, and all actresses, White, Rue McClanahan, Estelle Getty, and Bea Arthur, were consistently nominated for Emmy Awards. White herself won Outstanding Actress in a Comedy Series for the first season of the Golden Girls. Rumor had it that White originally auditioned for the role of Blanche, and her co-star, Rue McClanahan, for Rose. However, it was thought best that the two switch and for Betty White to play the naïve Rose. The show was extremely successful and ran from 1985 to 1992 and still airs today.
White remained active throughout the next decade or so acting in various roles including The Practice, Suddenly Susan, Yes Dear, Boston Legal, and even a soap opera called The Bold and The Beautiful where she played Stephanie Forrester's long-lost mother, Ann Douglas. In 2007, White appeared in a commercial for PetMed Express, an online pharmaceutical company for animals. Betty White had long been a voice for animal welfare and would later seek to raise $10,000 for the Morris Animal Foundation for her 91st birthday. NBC featured her and the story during a show they called Betty White's Second Annual 90th Birthday Special; many celebrities were invited as guests to raise the money.
In 2009, White's popularity began to increase once again with her hilarious role in The Proposal, starring Ryan Reynolds and Sandra Bullock, as Grandma Annie. Then, at the age of 88, White was asked to host Saturday Night Live (SNL). White had said that since she had declined three times prior she felt that if she accepted this time she would "'feel like a fish out of water'" ("Betty White."). However, fans poked and prodded the actress over Facebook until her agent told her she had to. White's fears of hosting did not come to fruition, and she went on to win an Emmy Award for her comedic performance. White didn't stop there.
Just a few weeks later in June of 2010, the eighty-eight year old actress appeared in the debut of the sitcom Hot in Cleveland. This show, similar to the Golden Girls, followed a group of maturing Hollywood actresses who decide to reside in Cleveland in a house they rent from White's character, Elka Ostrovsky, an amusing Polish caretaker. White performances in this sitcom earned her a SAG Award for Outstanding Performance by a Female Actor in a Comedy Series. Betty White also hosted and executively produced Betty White's Off Their Rockers, in 2012 to 2014, a show in which practical pranks are played on younger generations by seniors. She was nominated three times because of this show for Emmy Awards.
The actress not only performed, cracked jokes, and advocated for various causes, she also penned several books. The first and third books, Betty White's Pet-Love: How Pets Take Care of Us and The Leading Lady: Dinah's Story, she co-authored with Thomas Watson and Tom Sullivan, respectively. The latter is a recounting of the tale of Dinah, who's a seeing eye dog for Tom Sullivan, a blind singer. The dog goes blind herself and Mr. Sullivan turns to his friend and animal lover, Betty White, to find a new home for Dinah. White volunteers to adopt the retired dog herself. White and Sullivan would later come together again to co-author the book, Together: A Story of Shared Vision. White wrote three other books that are memoirs, detailing certain portions of her acting life. Her novel, If You Ask Me (And of Course You Won't), garnered her a Grammy Award for best spoken word album in 2012. White's last book, Betty & Friends: My Life at the Zoo, written in 2011, was a kind of love letter to zoos, their workers, and animals.
Sadly, White passed away weeks before her one-hundredth birthday on December 31st in her Brentwood home. It is believed that her death was caused by a stroke she suffered from on Christmas Day, six days prior. Fans, co-workers, celebrities, former presidents, and President Joe Biden all issued statements offering condolences and tributes to the woman who accomplished so much. On the Hollywood Walk of Fame, White's star was covered in flowers and memorializations hours after her death was announced. Betty White: A Celebration, is a documentary-style movie set to release today on, what would've been, White's 100th birthday. The production was set to premier on this day before the actress' death, and it was announced that it would still be debuting in U.S. theaters.
Image Citations:
"Betty White." Gale Biography Online Collection, Gale, 2011. Gale In Context: Biography, link.gale.com/apps/doc/PC4205135846/BIC?u=mtlib_2_1167&sid=bookmark-BIC&xid=36dd831f. Accessed 15 Jan. 2022.
Resources used:
"Betty White." Newsmakers, vol. 1, Gale, 2011. Gale In Context: Biography, link.gale.com/apps/doc/K1618005447/BIC?u=mtlib_2_1167&sid=bookmark-BIC&xid=bb4aaa26. Accessed 15 Jan. 2022.
"Betty White." Wikipedia, Wikimedia Foundation, 15 Jan. 2022, https://en.wikipedia.org/wiki/Betty_White#1939%E2%80%931953:_Radio_work,_early_television_and_Bandy_Productions. Accessed 15 Jan. 2022.
Yuko, Opinion by Elizabeth. "Opinion: Betty White's Legacy Goes Far beyond the Screen." CNN, Cable News Network, 3 Jan. 2022, https://www.cnn.com/2022/01/02/opinions/betty-white-activism-legacy-yuko/index.html. Accessed 15 Jan. 2022.
About the Contributor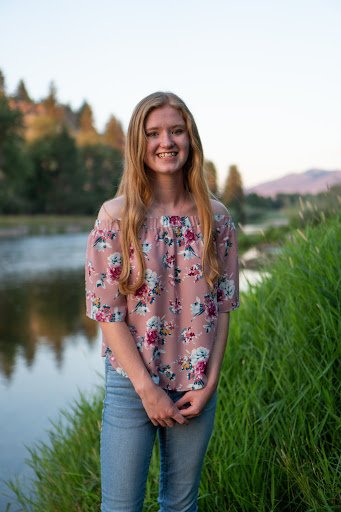 Tessa Macklin, Editor
Tessa is a senior this year and is an enthusiastic member of the band program at Sentinel. She plays the flute, and she also enjoys reading books for fun...