AARON RODGERS TRADED TO THE JETS
Benefits and Drawbacks for Teams Involved in Trade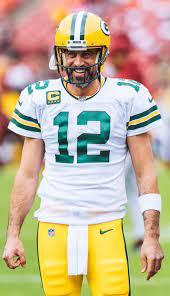 Aaron Rodgers is officially a Jet. After months of anticipation, the trade was finally made. Aaron Rodgers had said a while back that it was his intention to play for the Jets in the 2023 National Football League season. This is after the Packers finally agreed to pay him what he wanted in 2022 when he signed a 3-year 150.8 million dollar contract extension.
So why did the Packers decide to trade away Rodgers? They say that they want to "move their franchise in a new direction" (SportsNews). They took QB Jordan Love in the first round in the 2020 NFL draft. He was the 26th overall pick in a stellar draft class, but he never got a chance to play. He backed up Rodgers in the 2020-2022 seasons. He rarely got any playing time though, as Rodgers is a very durable quarterback. Rodgers even played through a broken toe in 2021.
Rodgers' durability is definitely one of the reasons that the Jets were interested in trading for him. Aaron Rodgers is 39 years old and still playing QB at an elite level. Though 2022 was the worst statistical season in his career, he still finished with a quarterback rating above the league average. The main reason that Rodgers "underperformed" in 2022 was his receiving group. His number 1 wide receiver was Allen Lazard, who had only 788 yards, far less than the average WR1. Justin Jefferson even reached over 1,809 yards as a WR1. Allen Lazard is by no means a WR1 on any team but the Packers and Bears. Rodgers' only other targets were the inconsistent rookies Christian Watson and Romeo Doubs, and the 32-year-old Randall Cobb.
On the Jets, Rodgers will have plenty of targets. The Jets have the Rookie Of The Year receiver Garrett Wilson, who had 1,103 yards in his rookie year (2022). Wilson achieved this feat while switching quarterbacks for what seemed like every week. With a consistent and reliable quarterback like Rodgers, Garrett is bound for success. The Jets also acquired Mecole Hardman in the off-season. Hardman played a solid Wide-Reciever 3 role in the Kansas City offense. Hardman gained a lot of experience in Kansas City but didn't get too many balls thrown his way. He had to compete with targets like Travis Kelce and Tyreek Hill for targets a lot of the time. He's a team player though, and he knows that the WR3 position is important in an offense, and Rodgers will be happy to have another solid target to throw to on the field. 
Ironically enough, the Jets also acquired Allen Lazard, so Rodgers will be playing with him again, this time in New York. They have a connection and have some chemistry in the field, and it will be interesting to see what they can do together. Garrett Wilson will be WR1 though, and deservedly so. 
So what about the Packers? They don't have it too bad either. They had a mediocre record of 8-9 last year, but they might just have the means to turn that around. They had the 13th pick in the 2023 draft, and they selected linebacker Lukas Van Ness from Iowa. Hopefully, he will help bring up their run defense from 26th ranked in the league. The Packers need to be able to stop the run if they want to win, so this draft pick was a smart choice. They have also decided to start Jordan Love. Though he's unproven, he has built up enough trust from the organization to receive the starting job. 
Receivers could be a huge issue for Love though, since none of them are consistent and reliable. Christian Watson is a blooming star but also has yet to prove his consistency. He had a high touchdown-per-catch ratio relative to the rest of the NFL, so he could be pretty helpful to Jordan Love. 
Depending on how Jordan Love performs, the trade is mutually beneficial for the teams involved. The Jets finally get the quarterback they so desperately needed, and the Packers get to use their 1st round draft pick and strengthen their run defense. It will be interesting though to see how Jordan Love performs with a limited receiving core.
About the Contributor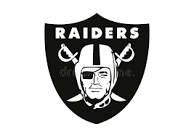 Sam Maney