TENNESSEE BANS DRAG PERFORMANCES IN PUBLIC SPACES
Tennessee Governor Bill Lee passes ban on drag or adult cabaret in public venues
On Thursday March 3, 2023 Tennessee's government moved to restrict drag performances to private spaces and away from public viewing. There are currently 20 bills across the country with a similar aim of banning various drag performances (Reuters). 
The bill passed in Tennessee is an addition to an existing obscenity law prohibiting "adult- oriented businesses" from operating 1,000 feet near public spaces like parks, schools, and places of worship (The Hill). Although the law does not specifically use the term "drag", it mentions "adult cabaret performances" including "male or female impersonators who provide entertainment that appeals to a prurient interest" (The Hill). 
Republican lawmakers in the southern state believe that drag events performed in public, where children could be present, would expose minors to harmful sexual content. In a statement to Reuters, Republican and Tennessee Senate Majority Leader Jack Johnson noted that "It gives confidence to parents that they can take their kids to a public or private show and will not be blindsided by a sexualized performance."
Chris Todd, Republican House of Representatives member, claimed to support the bill because he believed entertainment such as "family-friendly" drag shows constituted as child abuse (Rueters).
Drag performances and events are still allowed in age-restricted venues, but now must be labeled as "adult-oriented" (Reuters). The punishment for violating the drag ban is up to one year in prison and a fine of $2,500 (BBC). Any following violations would earn a Class E Felony and 1-6 years in prison (The Hill). 
In an interview with CBC Radio, drag queen Steve Raimo (who performs as Veronika Elektronica) noted that Republicans have a misconception about drag, "'It's definitely not a sexual art. That is not what we do,' Raimo said. 'We are not strippers. We are not adult entertainers, which is what a lot of these laws want to say. And it's just not what happens. There is a space for that, there are people who do that, but it's typically not your drag entertainer'" (CBC). Like any other artists, many people who do drag feel that they are able to tailor their performances to the age range for whom they are presenting (Reuters). 
Raimo and many other performers believe that the law is meant to erase a part of LGBTQ+ culture (CBC). From i's conception in the LGBTQ+ community, drag exists as a form of performance art. Reuters defines it as, "using costumes and makeup to play with gender norms, which flourished in lesbian, gay, bisexual and transgender venues, to a mainstream entertainment, helped in part by the popularity of the televised pageant show RuPaul's Drag Race."
There are concerns as well about how the bill will affect the economy of certain cities in Tennessee. David Taylor, a Nashville based business owner, believes that Nashville's economy will be negatively impacted (NPR). His club, which showcases drag performances, has contributed to the Nashville economy for more than 20 years; with businesses like his under new restrictions, monetary intake will decline (NPR).  
Peppermint, a drag artist and transgender woman famous for her inclusion as a competitor on Drag Race season 9 in 2017, worries how the bill will affect trans people in Southern states (Reuters). She thinks that Tennessee's passing of this bill is another way to spread harmful rhetoric about transgender people and other queer identifying people (Reuters).  
The performer also notes that in anti-LGBTQ+ laws, transgender people are often regarded as unsafe around minors, "…that they are "grooming" children or seeking to sexually exploit them" (Reuters). She maintains that the drag ban is actually a diversion into anti-trans legislature (Reuters).
Peppermint's concern, like many others, is that transgender people could be arrested for violating the drag ban as "male or female impersonators" since people in Tennessee cannot update their birth certificate identification (CBC). As a performer and a transgender woman, she no longer feels comfortable traveling to Tennessee (Reuters).
There is additional concern about how this legislation will affect pride celebrations in the upcoming month of June. Drag is often showcased in pride parades and other events during the month -with the vagueness of the law, drag queens are unsure how this will affect the celebration (NPR). Younger queer identifying people are also feeling the effect of the drag ban (whether or not they themselves perform).
Tennessee also recently passed a law which will outlaw gender affirming healthcare for those under 18. According to The Hill, this bill "aims to prohibit health care professionals from providing gender-affirming care to minors "for the purpose of enabling a minor to identify with, or live as, a purported identity inconsistent with the minor's sex."
Children who identify as transgender or nonbinary will no longer be allowed medical healthcare in terms of puberty blockers, hormone replacement therapy, or (often unavailable) sex change surgeries (The Tennessean). The law will take effect this summer and minors already being treated for gender dysphoria have until March 31, 2024 to stop all treatments (The Tennessean). 
Republican House Majority Leader William Lamberth claimed that minors are not mature enough to decide whether or not they need treatments like medication or operations (BBC).  While Kasey Suffredini a representative for the Trevor Project (a nonprofit organization specializing in LGBTQ+ suicide prevention) said "Decisions about transgender medical care should be made between trans patients, their doctors, and their families" (The Hill). 
Both the drag and trans healthcare ban have sparked protest amongst LGBTQ+ activists who feel both laws are purely discriminatory against the queer community. Parents and Drag queens alike have been seen protesting both bans holding signs featuring slogans such as "Trust Parents or Doctors" or "Care for all Kids".
Lynne Pervis, a Tennessee courts administrator, is quoted by Reuters as saying "Seeing a drag queen doesn't make a kid gay or trans, but it can help queer kids who are suffering so that there's hope of being able to one day freely express themselves" opposing the drag bill in a committee hearing.
Although most new laws go into effect on the 1st of July, the drag ban has been pushed ahead to take effect on April 1, 2023.
About the Contributor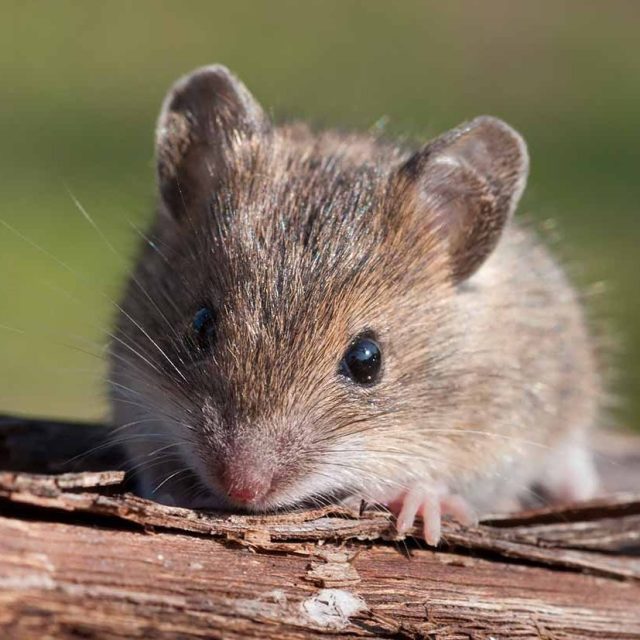 Andrew Buchholz, Reporter
"I think it pisses God off when you walk by the color purple in a field somewhere and don't notice it" (Alice Walker).