SENTINEL STUDENTS PARTICIPATE IN SCIENCE FAIR
AP Science Class Participates in MT Tech Western and MT Regional Science Fair
Sentinel participated in MT Tech Western and MT Regional Science Fair on the 2nd and 3rd of March. The students who participated are a part of Ms. Nelson's AP science class. Camerin Gregoire, Paul Leach, Shaun Leichty, Briel Powers and Delaney Slote all participated in the fair, and Ms. Nelson helped prepare the students. They were competing for scholarships and acknowledgment at a university- held regional symposia. Any high school student can sign up for these competitions.
A quick congratulations to:
Camerin Gregoire, a white ribbon
Paul Leach, a white ribbon and the NOAA's special reward!
Shaun Liechty, a blue ribbon, gold medal, and overall 3rd place!
Briel Powers, a blue ribbon and bronze medal
Delaney Slote, a blue ribbon, bronze medal, and Yale Science and Engineering "Most outstanding 11th grade exhibit!"
And an extra congratulations to this group for being overall 2nd place in the Western MT Regional Science Fair!
On Friday, March 3, Shaun and Camerin participated in the Intermountain Science and Humanities Symposium. Camerin presented a poster, which was used as a visual aid to explain his process of his study and why it was important, and Shaun did an oral presentation and placed 5th, therefore he will be moving onto National JSHS!
This was Camerin's second year doing this competition. He worked on the presence of heavy medals with chickens in Anaconda; he said he wanted to do it because a lot of the oars mined in Bute were shipped to be smelted in Anaconda, and that alone had put out a lot of heavy metals across the area. Since the heavy metals are toxic to humans, he wanted to see if the metals are able to get into the chickens eggs and/or the chicken themselves because it would become a health risk. He hopes to work in research science later on in college, and said that him getting to have these experiences in highschool would really help in college.
Shaun worked on protein purification to analyze interactions in protein for an advancement of a type 2 diabetes treatment. He said he wanted more studies to do and needed another class for research. This was Shaun's first competition, he said that he believes this competition could help him later on because these types of studies look good to colleges.
Paul looked at European mantises to see how they were surviving the winter, he said he wanted to see if they went through shock to survive and if their numbers in abundance would increase. This was his first competition. He believes that this competition could help his upcoming goals, but he's not sure what they are at the moment.
Briel talked about seasonal depression in different areas. She said she had looked at how many people were affected by it and didn't even realize it. She wanted to bring more awareness to it because seasonal depression is one of the main sources for suicide, and Montana has one of the top three highest suicide rates and it meant a lot to her. She said this was her second competition, she did a similar one last year, but it wasn't something she was passionate about due to her topic and wanted to try again. She said that everyone doing the competition had a lot of challenges and difficulties to overcome and she believed that it could really help her later on.
Delaney said this was her first time doing any type of science fair, and she enjoyed it. She was working on figuring out if there is intercellular calcium waves in the cells and if it is required to see an increase in transport, which is looked at with something called IP3I3 knockdown. She wanted to look at how cells process for a better understanding of how to help solve health issues. She said that "doing research like this looks really good to colleges," and shes always been interested in these types of studies and wanted to see if this kind of research is something she would like to do as a career choice in the future.
Ms. Nelson helped prepare these students for the science fair, and is simply there to help the students. All of these students needed to take the APS class to be prepared for this competition. She said she is not allowed to be in the competition room with the students; rather, she takes them to science fair and then stays out for the actual competition. The participants come back and tell her all about it.
Again, congratulations to all and every student who participated in the competitions. Everyone had amazing projects and worked very hard. You all did an amazing job.
About the Writer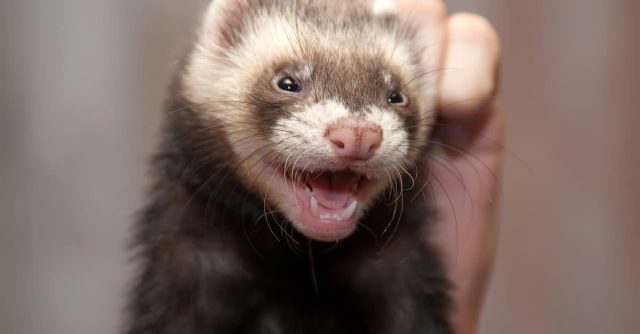 Petal Barrett, Reporter