KANYE IS AT IT AGAIN
This happens every year. Are we really surprised?
The musician known as Ye (yes, that is now his legal name) has proven yet again that he does not have the maturity for social media, and has therefore been banned on Twitter, Instagram, and Facebook.
On Sunday, October 9, West tweeted that he would "go death con 3 on Jewish people," in reference to the US defense readiness condition. DEFCON 3 implies extreme readiness, but sits below 1 and 2.
Furthermore, on October 7, Ye posted on Instagram implying that rapper Diddy was being controlled by Jewish people.
West's intolerance seems to be a yearly tradition now. Just when everything seems quiet, Ye decides it's an opportune time to start spewing hate. This time, he has gone on a multi-week long streak of antisemitism and keeps doubling down. For example, an episode of the talk show The Shop, which was set to feature West, was pulled before airing. This was because instead of having a "respectful discussion" regarding the posts, he continued his loud behavior.
All of this was sparked when Ye wore a "White Lives Matter" shirt to the Paris Fashion Week Monday, October 3. He claims that the use of the slogan was meant as a statement, that it's funny for a black man to wear a shirt with the slogan, that it's an act of defiance against progressivism, saying "the same people that have stripped us of our identity and labeled us as a color, have told us what it means to be Black." Is this true? To a degree, yes. At the same time, however, his actions have created a platform for hatred.
It has platformed Tucker Carlson, who has been sued a multitude of times for disinformation. These are allegations to which Fox News' lawyers claimed, in agreement with a federal judge, that Carlson's reputation should mean that no reasonable person should believe what he says on air. The previous quote, however, was sourced from an interview with Carlson. This demonstrates how reactionary this whole situation really is. Throughout the interview, now leaked footage had to be cut, seeing as he continued his antisemitism and made remarks about Lizzo's weight. On the other hand, much of such antisemetic content was kept in, but only enough for it to be palatable for the average American populace. Ye's comments have opened the door for conservative news networks to put out anti-Jewish agitprop. This is unacceptable.
More recently, he has continued hatred toward other groups. On a now deleted episode of the "Drink Champs" podcast, Ye claimed that George Floyd was killed by a fentanyl overdose. Because of such false claims, Floyd's family has drafted a cease and desist against the rapper. The family's attorneys claim that although the episode was pulled from all platforms, "it still exists, that does not remove it from the universe. Too little too late, the harm has been done to our client."
Kanye West's intolerance will not be tolerated. His comments and hatred are disgusting. We have allowed this to happen too many times with Ye alone, even more when accounting for others. As a populace, we must demonstrate a strong opposition to such misinformation. Too often we excuse ourselves and others because we refuse to acknowledge that we are imperfect. If we do not bring this to an end, our society will surely revert to its old ways.
About the Contributor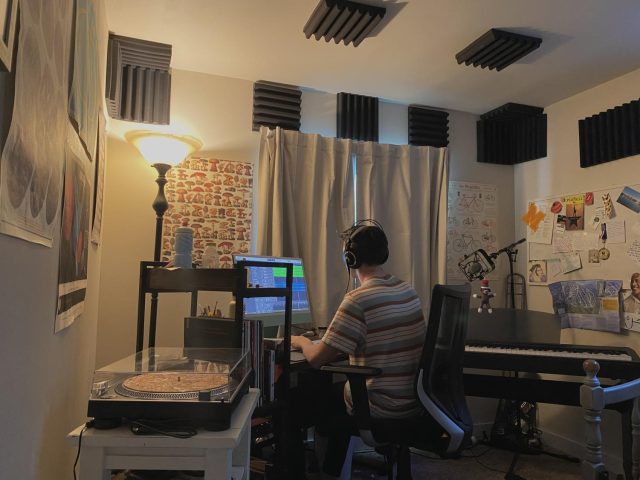 Mars Johnson, Reporter
"If you stick a knife in my back nine inches and pull it out 6 inches, that's not progress. If you pull it all the way out, that's not progress. The...