2021 Homecoming Pep Assembly
Friday, October 8th brought a lot of excitement to Sentinel High School. Some of that excitement was due to the first pep assembly in nearly two years. Although so much of the assembly was amazing to witness, there were also difficulties. The sense of community that was felt throughout the student body, because of how long it had been, was very noticeable and it was spectacular to be a part of that spirit. It was also the Freshman and Sophomores' first assembly in high school, so it was a new experience for over half the student body. 
The senior boys had a very entertaining dance that definitely brought a smile to most of the students present. A couple of creative choices made were a little questionable, although the dance routine was entertaining, many people commented on how it seemed slightly promiscuous. It was also nerve-racking to watch the lift they did as none of them seemed to know exactly how to do it.
Jonas Jontow and Hailey Wolskey, the homecoming Junior royalty, won the relay race between the rest of the homecoming court and their grade as a whole seemed to have the most enthusiasm and school spirit. 
Due to COVID, the assembly had to be held outside despite the rain that occurred over the days prior. The only location large enough and with enough seating was the rodeo track at the fairgrounds, which brought out a new set of challenges. The uneven dirt ground being one of them. The cheer and dance teams along with the pep band got to perform as well. This quickly became hard to do when each step came with the ground shifting. Which, in turn, made stunts and running near impossible. The cheer, dance, and band performances started off a little rocky, but they seemed to pull it together pretty quickly. 
  Overall the Pep Assembly seemed to be a success and was enjoyable to watch even if it wasn't perfect. The Sentinel administration did an amazing job bringing the school together and planning an assembly that was both COVID safe and successful. It was an amazing experience and the perfect penultimate event for Homecoming 2021.
About the Contributor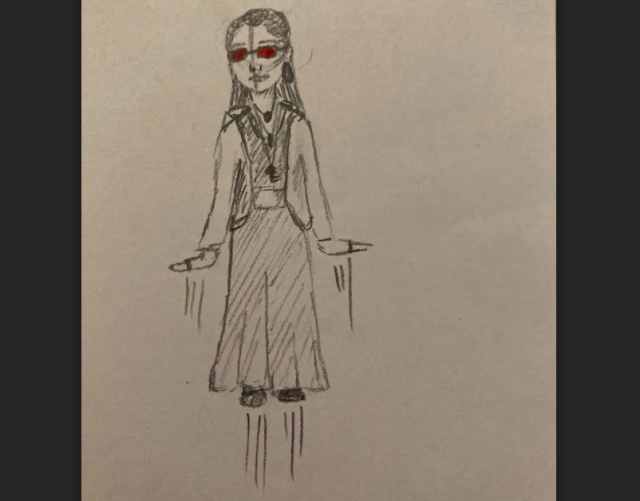 Harper Jontow, Editor
I guess I'm an editor. Good luck y'all