CHINA AND RUSSIA
China Gives Russia Weapons
On Sunday, February 19th, US Secretary of State Antony Blinken said that China was considering providing nonlethal military assistance to Russia. Blinken said that they have been concerned for a long while that China may provide weapons to Russia. He points out a promise that Chinese leader, Xi Jinping made to Russia's President, Vladimir Putin. He promised a partnership between the two countries with "no limits" a week before Putin sent his troops into Ukraine on February 24th, 2022. And they had swore to deepen their bond. Xi and Putin are believed to have a strong political and personal alliance having met each other multiple times since they first met in 2012
Blinken said the United States has been paying close attention to China and Russia's behavior. He said that China had been seriously "considering providing lethal support to Russia in the war against Ukraine." He estimated that Russia has 97% of their ground troops in Ukraine. The Russians are also eager to get more territory before Ukraine gets more advanced weapons, pledged from the United States and their European allies.
Though China hasn't provided Russia with any military aid, it has been revealed that Beijing has been providing private assistance to Moscow with navigation equipment, jamming technology -a piece of equipment that allows them to limit an enemy's ability to exchange information via radio- radar systems and fighter jet parts. China has also provided diplomatic support to Russia with its foreign ministry pushing an anti-American narrative.
Blinken said he was worried that China providing military aid would strike a "new Cold War." Senator Lindsey Graham said the world should "come down hard on China" if they provide non lethal weapons to Russia. He told the Chinese that if they "jump on the Putin train" they are "dumber than dirt" and it would be like "buying a ticket on the Titanic after you saw the movie." He said it would be the most fatal thing to happen to the US and China relationship.
Over the past few weeks officials have been trying to convince China's allies to pressure Beijing into backing off. A spokesperson for China's Ministry of Foreign Affairs said, "the US is not qualified to give orders to China." and that they "will never accept the US's criticism"
Retired General Jack Keane, a previous Army vice chief of staff, said he agreed with the decision to uncover China's possible preparation to provide weapons to Russia. Keane said that after announcing the possible attempts "China will pull back"
In January, it was reported that the Biden administration had confronted Chinese government officials with evidence suggesting that Chinese companies had been providing nonlethal support to Russia throughout the war. Officials believe that the Chinese government is providing the assistance itself. It's unclear if the support violates any bans, if so, the US would impose new sanctions or costs on China for the nonlethal support. They said the US would not hesitate to target anyone who "violate any sanctions."
About the Contributor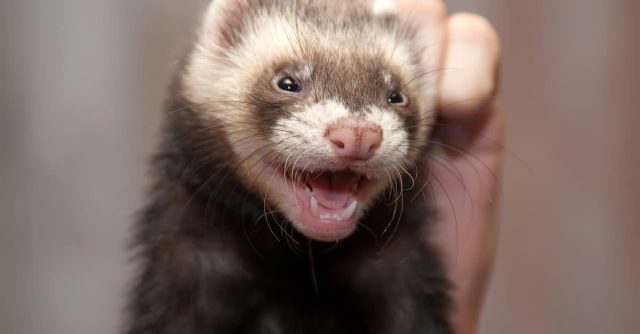 Petal Barrett, Reporter