THE LIFE OF MAMA CAX
Google Doodle showcases black disability rights activist and model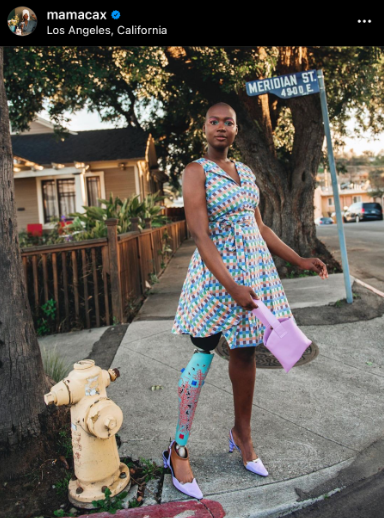 On February 8, 2023 Mama Cax, model and disability rights activist, was the Google doodle of the day, remembering her accomplishments in the fashion industry and body positivity movement.
Mama Cax, also known as Cacsmy Brutus, was born in Brooklyn New York and grew up in Port-au-Prince Haiti, where at fourteen years old she was diagnosed with cancer (Mashable.com). With the disease in both her bones and lungs Mama Cax had an attempted hip replacement, which her body ultimately rejected and resulted in the amputation of her right leg at age sixteen (Google Doodles). The surgery would completely change the course of her life.
In an interview with Here Magazine, Cax said that she believed that her cancer journey is what started her career and that she wouldn't have changed much if she had the chance.
After the surgery, Mama Cax struggled for years with bodily insecurities and had to reflect inward to become comfortable with herself and proud of her prosthetic leg (Here Magazine). Once she was able to see that there were other amputees who also struggled with body-image issues, she realized that they too deserved to accept their bodies the way they were, so she began blogging (Here Magazine).
On her Instagram, Mama Cax would frequently post images of her modeling with artistically designed leg covers, in some photos she posed with no prosthetic at all. She would also share her cancer story and remind followers to embrace their own bodies.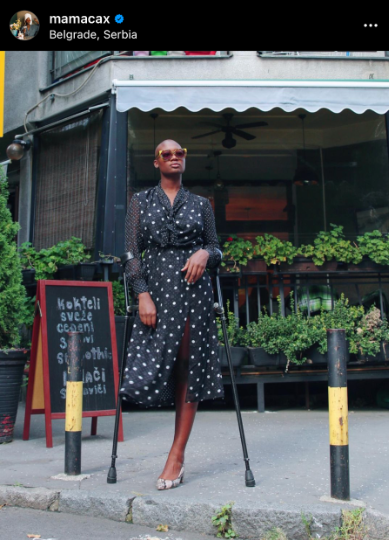 Cax also advocated for a space for intersectional inclusivity seeing as she was a black and disabled woman. She would often notice there was a lack of opportunities given to disabled black people on social media as well as the fashion industry (NationalWorld). Mama Cax once stated on an Instagram post that she hated being asked who her role model was because she didn't have one until she became that for herself (The Guardian).
Mama Cax was quoted in The New York Times as saying she posted on social media for women with similar experiences as hers. "I was sharing for women who don't see themselves as beautiful and don't see their bodies celebrated." In turn these posts would lead to Mama Cax's future modeling career.
In 2017 Cax was scouted for a campaign by the cosmetics company Wet'n'Wild through her social media (The Guardian). Soon after she was signed by Jag Models, a company focused on creating better representation in the modeling industry (JagModels.com).
She then would go on to walk for brands like Chromat and Fenty Beauty while also starring in ad campaigns for multiple companies, such as Sephora and Tommy Hilfiger (NationalWorld). Mama Cax also walked in two New York Fashion weeks and was on the cover of Teen Vogue in 2018 (Google Doodles).
A year later Cax was admitted to the Royal London hospital, where doctors found several blood clots in her lungs (NationalWorld). She died on December 16, 2019 in London England at just 30 years of age (The New York Times).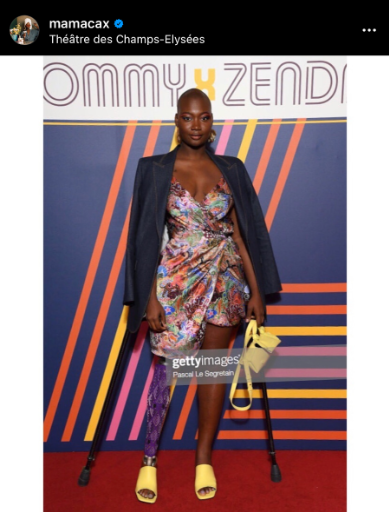 The Google Doodle that she was featured in just a few weeks ago was created by Lyne Lucien, a Haitian artist. Lucien felt that Mama Cax was a very vibrant person who left a legacy for Haitians and disabled people (Google Doodles). The artist's goal was to represent both Cax's heritage and the work she did.
The art aired February 8 to commemorate the day Mama Cax made her debut at New York Fashion Week (Google Doodles).
About the Contributor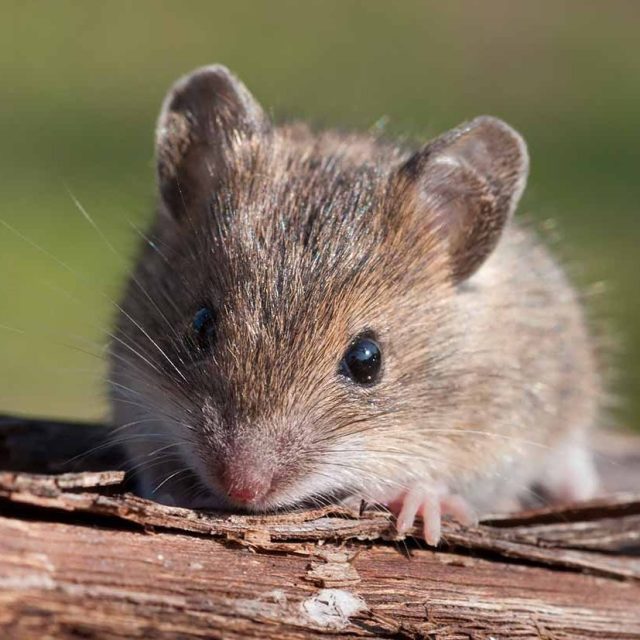 Andrew Buchholz, Reporter
"I think it pisses God off when you walk by the color purple in a field somewhere and don't notice it" (Alice Walker).