BEAUTY OF PHOEBE BRIDGERS
Bridgers an American singer-songwriter and actress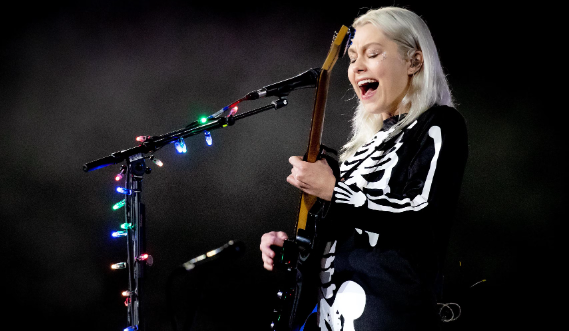 Phoebe Bridgers was born August 17th, 1994 and is an American singer-songwriter and actress. Throughout the years she has received four Grammy award nominations, including the award for Best New Artist. She has produced only a few albums in her career but all have been very successful, those albums being; DayTrotter Session, Inner Demos, Copycat Killer, Stranger In The Alps and Punisher. 
Bridger's music can be described as indie folk, indie rock and indie pop and is often centered on her unique lyrics, guitar work and electronic instrumentation. Like most successful artists, she makes songs about her trauma, death, sadness and even failed relationships. Her music has a great combination of bittersweet tunes to extremely melancholy that are able to translate the emotions she's feeling while writing them but while also being able to be relatable.
While Bridgers is able to have the persona made up of sadness she also is pretty quirky and has many running jokes with her fans. One of Bridgers commonly used imagery in her albums is a ghost and a skeleton that give a spooky feeling, but in person it seems more silly. In fact, while she's performing she has been known to wear different variations of a skeleton onesie because she loves, "Creepy and Corny Stuff". Another fun fact about the quirky side of Bridgers is that her fan base is called "Pharbs" which is a play on Niki Minaj's fan base being referred to as "Barbs".
Some of Bridger's most popular songs are so well known because of the story that is behind the songs and the fact that they are able to carry so much emotion within them. Some of the songs are; "Motion Sickness", "Graceland Too", "I know the End", "Funeral", "ICU" and "The Gold".
"Motion Sickness" song on Stranger in the Alps:
One of Bridger's most popular songs is "Motion Sickness" and is a hit on the Stranger In The Alps album. This song is known for his remarkable lyrics and instrumental work that make it so unique and hard to forget about. This song has been said to be written about Bridger's ex-boyfriend, Ryan Adams. You may recognize this song with these lyrics; "I hate you for what you did, but I miss you like a little kid"
"Graceland Too" song on Punisher:
"Graceland Too" is on the Punisher album and is loved for its deep lyrics and the melancholy feel to it that is able to bring you to tears. The song is named after Elvis Presley's famous home in Memphis and was written to tell the feelings that go along with "Loving someone who hates themselves". A brilliantly written lyric in this song is; "So she picks a direction, it's ninety in Memphis…Turns up the music so thoughts don't intrude".
"I Know the End" song on Punisher:
"I Know the End" on the Punisher album is a sad song but has a wild build up in it that is exciting and is able to leave you feeling anxious almost as if you are running with Phoebe Bridgers. This song was written by Bridgers while on tour and it's about the end of a relationship. In an interview Bridgers said; "I wanted to scream". So she got creative and added an apocalyptic ending that involves a rise of anxiousness till a loud scream. This apocalyptic feeling that's included in the song is built by these lyrics; "No, I'm not afraid to disappear-The billboard said, "The end is near"- I turned around, there was nothing there-yeah, I guess the end is here".
"Funeral" On the Stranger In the Alps:
"Funeral" on the album Stranger In the Alps is a song that is filled with so much emotion and is based on a true event in Bridger's life. She wrote it about a friend who passed away from overdosing and her experience speaking to the friend's father after the funeral. Hence the lyric; "And I've been talking to his dad, it makes me so sad". This song has the feeling of grief that is backed by the actual death of someone and how that death seriously affected Bridger's.
"ICU/ I See You" On the Punisher album:
"ICU/ I See You" on the Punisher album is a song that has Bridger's strong use of sad emotion but has a positive upbeat flow to it unlike some of Bridger's soul crushing songs. This song is about the overall intense feeling of a relationship coming to an end but with the appreciation for that relationship and for its time being. Along with the overall meaning about ending relationships, it has a deeper meaning that shows the fear over losing happiness. A strong lyric in the song is: :I used to light you up, now I can't even get you to play the drums".
"Waiting Room" on the Waiting Room album:
"Waiting Room" on the Waiting Room album is another song of Bridgers that has a major build of anxiousness and chaos. This song is about being in a relationship/ caring so much for someone and going any length to please them to have it work out but in the end it fails. It feels as if in the beginning of the song you are experiencing the sad relationship she is talking about and then as the build up continues and increases you feel the relationship deteriorating. A great lyric in the song is; "Wanna make you fall in love as hard as my poor parents teenage daughter, she'll be the best you ever had if you let her".
Phoebe Bridgers has impacted so many peoples lives with her songs and has been a major inspiration for those who have experienced certain traumas and sad experiences. It is such a great talent as an artist to be able to turn pain into beauty and that is what Phoebe Bridgers does and what she continues to do. To listen to Phoebe bridgers use this link to access her music on spotify.
About the Contributor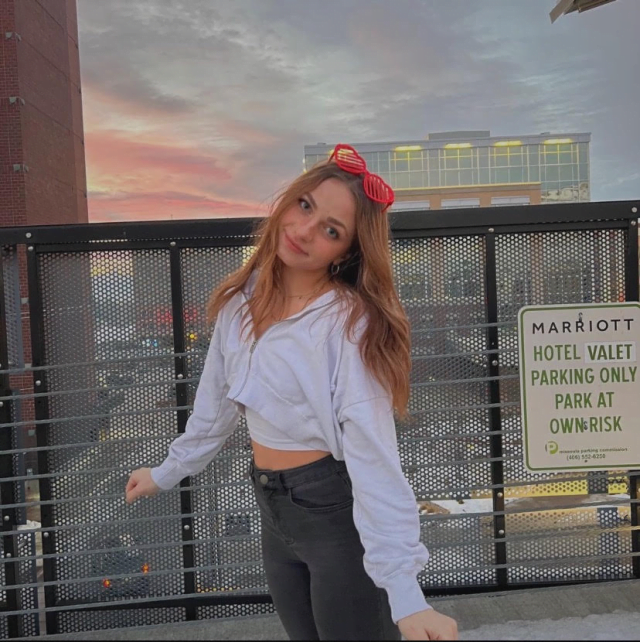 Nora Peragine, Reporter
My Name is Nora Peragine and I'm a senior here at Sentinel. I danced for 13 years and just recently quit due to a ongoing injury so I have lots of free...