Madeline's Senior Will
I, Madeline Bates, being of conscious mind and curvaceous body hereby give my most prized possessions to those stated below in hopes that they will keep them with the utmost care and respect:
To Dr. Matt Jette, I give my thoughts, questions, and passion as you have taught me more about what it means to be curious than any book or seminar could ever have. I ask in return that you never stop teaching what it means to wonder and continue to inspire those who have lost their sense of wonderment.
To Mrs. Gibson, I leave my tears, stress, and questions. Thank you for helping me with some of the hardest days and some of the best memories that helped me grow not only as a student but as a human being who struggled with myself. Thank you for never giving up on me (especially that one time I rolled my eyes).
To Mrs. Bathje I give the title of 100% that bitch and Sentinel's biggest Lizzo fan. Whether it be a good day or bad, you never ceased to keep moving forward and keep our spirits high. I am so grateful to have had you as a teacher and mentor this past year. Thank you for making this one of the best classes I have ever taken and one of the first where I have felt valued and loved.
To the future podcasters I give my diligence and perseverance. I think you'll all need it.
For Harper Jontow I give my drive and leadership. May you lead the Scoop into the best years as a young publication regardless of the position you hold.
To Aiden Agostinelli, I give the figurative "Hates Men" award. May you continue to simultaneously love and hate men until your dying days.
To Sophia Foster I give my RBF. May you continue to be the baddest bitch Sentinel has seen in the past four years and continue to ignore those who disagree.
To Mars Johnson I give the most raunchy and inappropriate sense of humor. May you never stop making jokes that will simultaneously make me laugh and cry at THE MOST inappropriate times.
For both Adaline Schick and Delaney Thorson I give my beauty and brains. May you always bust it down on Friday night to then recite a speech on Saturday morning. Your determination and perseverance will pay off in the best ways.
To my car, I give a new alignment and door handle. Thank you for helping me get from point A to point B and never leaving me stranded. May you drive off on the Montana dirt roads and take the glitter, pom poms, and tears with you. May you keep the conversations about life, love, and death. May you always keep the music running and the brakes working.
Finally to Missoula I leave my childhood. The past twelve years were full of joy, heartbreak, connection, and education. Thank you for shaping me into the person that is meant to leave and explore the world that I live in. Please never stop inspiring the artists, writers, musicians, and entrepreneurs who look to Missoula for solace and awe. May you never lose your beauty and comfort and hearth of the state. May you continue to feel like home no matter where I go.
About the Contributor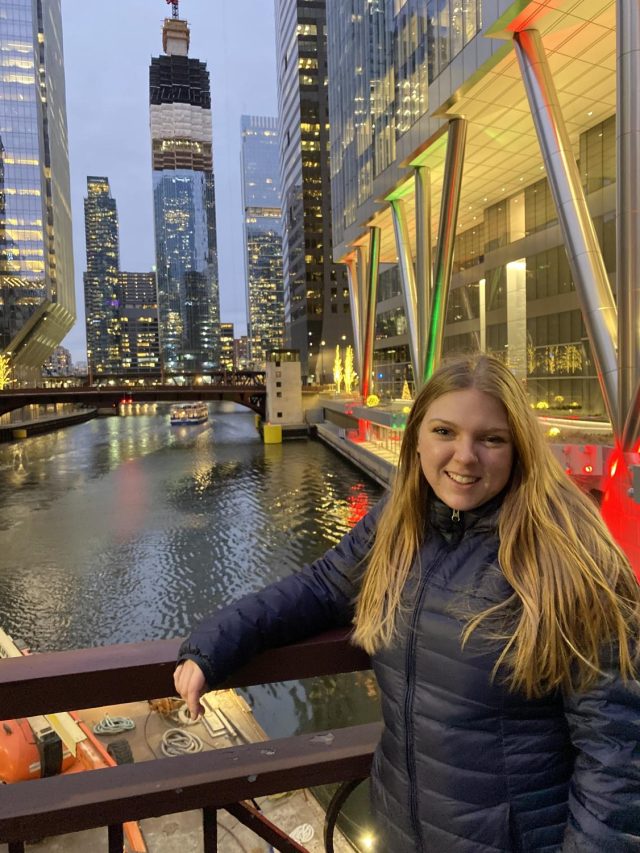 Madeline Bates, Editor
Hi! My name is Madeline Bates and this is my first year on the Spartan Scoop staff as Co-Assistant Editor. As a senior, I am trying my best to get as involved...