The Ongoing Covid Crisis In China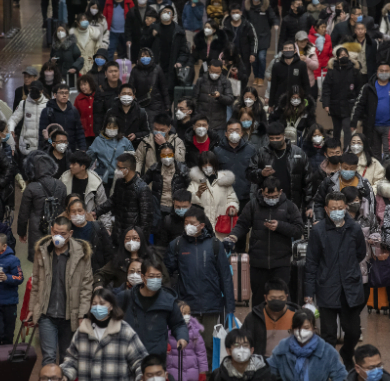 The whole world is all too familiar with COVID-19 and its many variants that caused numerous lockdowns, millions of deaths, and pushed the scientific and medical communities to successfully develop vaccines to combat the virus. However, cases in the United States have declined significantly in comparison to the last surge, and communities are opening again to their previous glories. Schools and businesses have lifted mask mandates and many Americans are returning to life similar to pre-covid years.
China, on the other hand, is facing its largest surge since the start of the pandemic. Cities are under strict lockdowns and forced quarantines. While Shanghai has stolen the spotlight, cities across China have succumbed to the same precautions. Qindong, a town with only 15,000 residents, enforced a shut down despite there being no recorded positive cases, merely a close contact. China's aggression to ensure "public health" has encroached upon ethical boundaries and threatens the lives of Chinese — and it's not purely because of covid.
"'This virus can't kill us. Starvation can,'" says a man according to a BBC article. Residents have reported dwindling food supplies, or a lack thereof, and an inability to replenish. They are forced to rely on government drop offs of perishable items such as meat, eggs, and vegetables. It has been said that these drop offs are sparse and far between, depending on where each complex is located. Chinese people are starving in their homes. They are even running out of fresh, filtered water because the tap contains unhealthy amounts of metal and even chemicals.
Recently, China has installed high green fences around doors that lead outside for all buildings with at least one positive case. These fences inhibit residents from leaving their homes, and if a fire were to break out, they would be stuck. Reports of alarm systems on doors and hundreds of forced evacuations have polluted social media and the news. Many elderly Chinese, along with others, have passed because they cannot reach the hospital, or are refused service because the facility is being cleaned. Access to medicine has also been difficult.
If one does test positive, they are whisked away to a quarantine facility. If they do not go voluntarily: they are forced. Conditions in these makeshift isolation areas are poor, often overcrowded, with shortages of medical personnel, equipment, and medicine. People doubt the ability of these facilities to care for elderly patients, especially those with underlying conditions, in a place where patients "'[fight] for a blanket and a bed,'" according to another BBC article. Sometimes, the ceilings aren't finished before Chinese people check in.
Unfortunately, this is just the brink of the iceberg concerning this situation. Many other accounts cite instances such as cleaning workers being forced to live in a garage after testing positive, or the immediate shut down of a shopping mall where thousands of people were left stranded inside. A senior fellow for global health at the Council on Foreign Relations, Yanzhong Huang, posed important questions in an interview with CNN: "'The question is at what cost? And does the end justify the means?'" This ethical approach does not appear to be satisfied considering those starving, dying due to an inability to leave their home, and an encroachment on what some may consider, basic human rights. In their isolation, Chinese people have been posting and commenting about their experiences and situations on various internet platforms. They have been faced with censorship. A Weibo user commented, "'the video was just presenting raw facts. There is nothing provocative!'" It seems as if China's "zero-Covid" reaches beyond attempting to prevent new cases.
Other cites used:
About the Contributor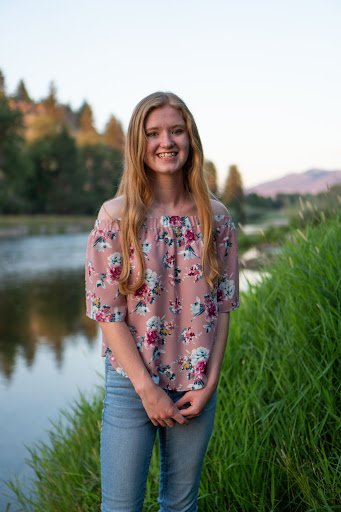 Tessa Macklin, Editor
Tessa is a senior this year and is an enthusiastic member of the band program at Sentinel. She plays the flute, and she also enjoys reading books for fun...