Oxford Community Schools Start to Open After Shooting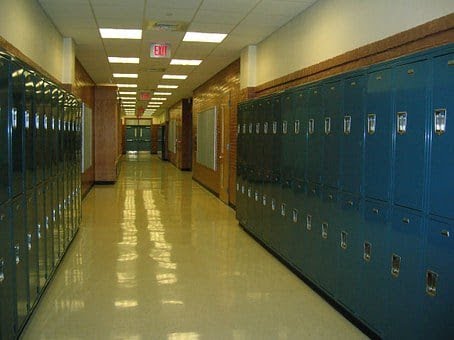 School shootings have been an increasing problem in the United States. Every time there is a shooting, the country is greatly affected. One of the most notorious shooting locations in history is Oxford High School and Oxford Community Schools. These schools are taking crucial steps to cope and combat the alarming problems at their school.
Tuesday, November 30th, 2021 the 15-year-old shooter opened fire on the school with a handgun, according to NBC News. Four people, 14-year-old Hana St. Juliana, 17-year-old Madisyn Baldwin, 17-year-old Justin Shilling, and 16-year-old Tate Myre, were killed. Eight people were injured. The event took a major toll on the community and everyone involved. The shooter, Ethan Crumbley, was taken into custody on December 4th, 2021, to be charged as an adult. He pleaded not guilty. Both of his parents were also charged with involuntary manslaughter after they "failed to intervene despite their child's alleged expressions of violence" according to Detroit authorities. The parents also pleaded not guilty.
In 2022, the elementary and middle schools are going back to school on January 3rd. As of now, there is no official date for the reopening of the high school. Various changes are being implemented to ensure overall safety.
The first change is the requirement of clear backpacks for most students. The students that are exempt from the new rule are the elementary school students who have to leave their backpacks in their lockers or cubbies all day. Superintendent, Tim Thore, shared with NBC News and attendees parents, stressing that "safety, both physical[ly] and emotional[ly], are at the top of our list [in reopening]." Thore is taking into account the emotional toll of the tragic event, so upon reopening, there is an increase in the number of counselors ready to assist any problem, therapy dogs, and trauma specialists. In addition, all staff members of all Oxford Community Schools have gone through various courses, allowing them to properly handle trauma responses. Thorne also added in regards to the Oxford High School, "We continue to make progress in the reconstruction of Oxford High School and we are working through the enormous number of logistics involved in our safe and soft reopening plan." Slowly, but surely, the community is trying to recover from the losses, injuries, and involvement in the horrific event.
Major changes are currently being implemented at Oxford Community Schools. Extra precautions are being taken to prevent another tragic event from occurring at any of the schools. The changes were only implemented after the shooting, but it could have saved many from being injured and killed. Because the event took place, two separate parties have filed lawsuits, both roughly 100 million dollars worth, the suits are against the superintendent, district, principal, and others. The event was life-changing and life-altering for all involved. Let it serve as a reminder that safety should be the highest priority, even if it entails clear backpacks.