The Covid Experience in the Student Body
A year ago, the virus that changed the world left many of us with questions, concerns, and a loss of hope as many of us were confined to our homes for weeks at a time. Now, a vaccine and a better understanding have helped us all find our post-pandemic routine even if it looks different than that of 2019. The student body of schools across the country have adapted to many of these changes with masks, testing, and social distancing guidelines that prohibit events and activities per the safety measures taken to prevent the spread of Covid-19 and the delta variant. Missoula County Public School's Covid-19 Response Coordinator Vincent Giammona sat down to discuss the rationale behind the District Board's decisions surrounding the new schedule and protocol for this year.
High school students are especially seeing these changes after going from two classes a day last year, to all seven classes with little restriction but a strict mask policy. However on September 1, 2021 Governor Greg Gianforte issued a memorandum stating that schools have no right to enforce masks due to the "lack of meaningful, reliable research." As the MCPS school board voted to enforce masks on August 13, there was a lot of confusion surrounding the new information. MCPS has continued this policy for the safety of staff and students after taking community and family input into consideration. "We still continue to seek feedback," commented Giammona, "our Covid task force will be meeting to discuss where we're at and how we'll continue the year." The meeting will be a public forum as the district is still seeking public input and feedback from the community and stakeholders such as teachers, staff, students, and public health officials.
Vaccination rates have also been a topic of discussion with many still apprehensive to participate in community events. House Bill 702 states that there will be no "DISCRIMINATION BASED ON A PERSON'S VACCINATION STATUS OR POSSESSION OF AN IMMUNITY PASSPORT"; the school board has followed these regulations and will continue to do so as long as decisions on restrictions need to be made. Further Covid response protocol for the district will not be determined based on vaccination status, but rather the input of the public and further CDC guidelines as the year progresses. As for larger events, the ability to have them will be determined by the Missoula City-County Health Department's regulations and the number of Covid-19 cases in the community.
Many events such as sports, dances, and upcoming basketball games have been restricted, or are awaiting a status for this year. While many events might not be identical to those of 2019, there is still a possibility for them to go on despite modifications. Much of the community has begun to see concerts, Griz Football games, Tailgating, and much more. As for Fall and Winter activities, Giammona states that "we want to be mindful about what our mitigation strategies look like. While they might not mirror identically what they did in 2019, we can still have them with other mitigation strategies." As for other areas, Giammona states that we can see performances and other events this year as long as schools are mindful about the amount of people that are involved and how they can look for ways to mitigate the spread in our community, As many of us are looking forward to what we call our pre-pandemic life, there are still considerations to keep in mind as cases go up and the delta variant pursues.
The community is coming back together and the world is inching closer to what many have coined as the "new normal." As of October 8, 2021, 49% of Missoula County is fully vaccinated. This can be defined as receiving one or more doses of the Moderna, Pfizer, or Johnson and Johnson vaccine as well as being cleared for immunity in the weeks following the final dose. The efficacy of these vaccines has helped the overall spread of the virus decrease, but the delta variant is still rampant with new changes and a changing society. Many hope to use the term post-pandemic, but change has to start from within.
About the Contributor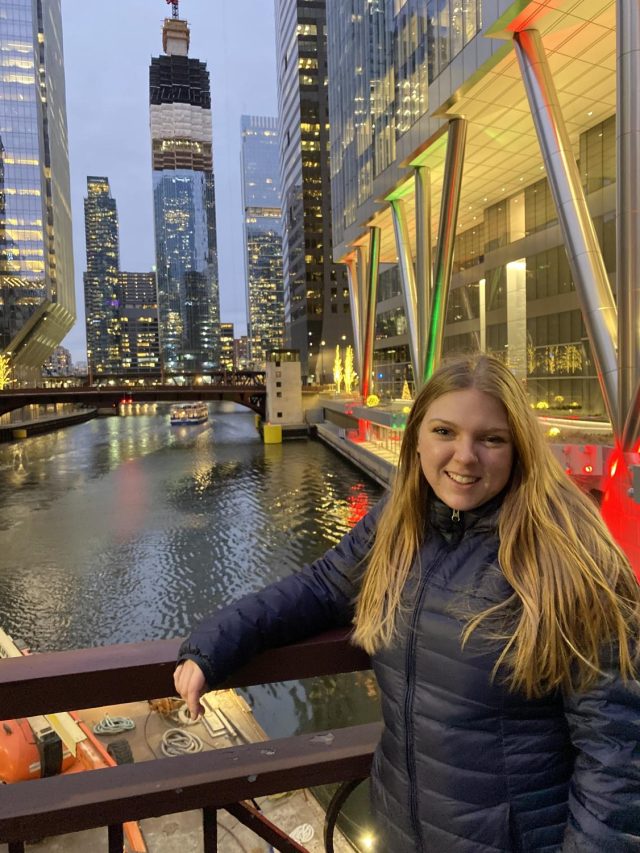 Madeline Bates, Editor
Hi! My name is Madeline Bates and this is my first year on the Spartan Scoop staff as Co-Assistant Editor. As a senior, I am trying my best to get as involved...